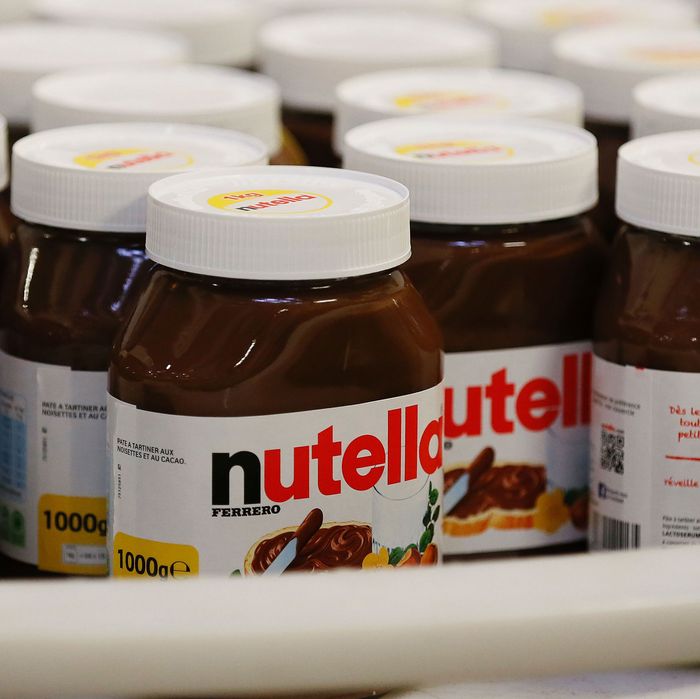 Highly coveted.
Photo: Charly Triballeau/AFP/Getty Images
France was hit with a wave of cocoa craziness after supermarket chain Intermarché offered a 70 percent discount on jars of Nutella. This is, according to reports, not hyperbole. Jars were discounted from the equivalent of $5.85 to $1.75, and the hazelnut-spread sale sparked brawls, shouting, shoving, and mass hysteria as customers scrambled to stock as many jars as possible.
Videos posted to social media captured the chaos, and the newspaper Le Parisien reports that police had to step in after fights broke out between customers in the town of Ostricourt. Another customer, the BBC reports, described the scene, saying, "They are like animals. A woman had her hair pulled, an elderly lady took a box on her head, another had a bloody hand." French newspaper Le Progrès reports that all of Intermarché's locations saw stock disappear in as little as 15 minutes.
Nutella producer Ferrero is denying any involvement, instead laying the blame squarely on Intermarché, but then, what else would it say?