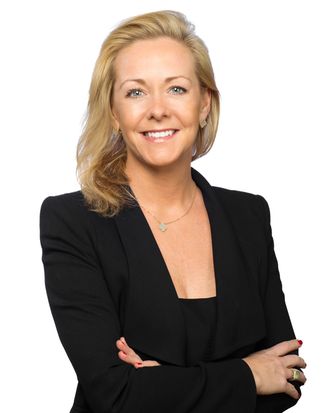 The James Beard Foundation's new CEO.
Photo: David Beyda
The highly influential James Beard Foundation has announced that Clare Reichenbach will come onboard in the new position of CEO. She replaces Susan Ungaro, who was the foundation's president for the last 11 years. Reichenbach previously founded CJJR Consulting, working with clients like New York Public Radio, NBC Universal, and Samsung. She will officially start the job on February 20.
Among her duties, she will work to build on the foundation's awards, considered the most important in the food world; women's leadership programs; educational initiatives; and James Beard House and national events.
Reichenbach arrives at a time when the country at large and the restaurant industry are grappling with issues of sexual harassment and abuse. Restaurant workers file more sexual-harassment complaints than those in any other job field, and the industry is rife with these problems. Last year, James Beard Foundation Award winners Mario Batali and Joe Bastianich, Ken Friedman, John Besh, and others were accused in detailed reports of serial sexual harassment. Following the release of those and other reports, the foundation urged voters to consider the character of potential nominees going forward.