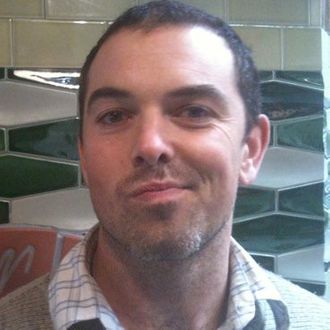 Employees say Hallowell's continued ownership "implicitly condones" his past misbehavior.
Photo: Boot & Shoe Service via Facebook
Employees at Charlie Hallowell's Oakland restaurants warn of both mass resignations and a boycott if their disgraced chef-owner doesn't step away entirely from the business. Just before New Year's, Hallowell was accused of sexual harassment and abuse by 17 former employees, who compared working under him to being around somebody with "sexual Tourette's disorder." Since the allegations broke, he's removed himself from day-to-day operations, and the company has hired an attorney to conduct an internal investigation.
Still, according to the latest San Francisco Chronicle report, employees feel that the company's response has been weak, and they're becoming "increasingly indignant" as a result. Seven of Boot & Shoe Service's managers now say they'll quit in protest on Saturday if Hallowell doesn't agree to fully divest from the company, similar to what's happening at Four Barrel following the sexual-misconduct lawsuit filed against founder Jeremy Tooker. Other employees are threatening to boycott.
Per a spokesperson, the company hopes that both sides can come to an agreement that protects 150 workers' jobs "without destructive actions like a boycott," but the embittered employees — who have formed a group called We Are More Than 17 — sent Hallowell a letter that upbraids him for continuing to profit off of their work. "Your continued ownership," they write, "tarnishes the reputations of your employees and our standing in the community."
Hallowell doesn't deny the allegations. He's apologized and promised to get therapy. He's also stopped receiving a salary, but the Chronicle says he still "remains a primary stakeholder in the company," which, as luck would have it, is about to open its fourth restaurant on February 1, in Berkeley.
This situation "has angered" some employees, who argue that he doesn't deserve a second chance because "he's had thousands" already. "What we are looking for," they say, is a promise that "he's going to step away permanently and completely."
That's certainly a much-needed catharsis for them, but people who understand the industry acknowledge that sort of exit could get complicated (see also: the mess surrounding Mario Batali, John Besh, and Ken Friedman's restaurants right now). None of Hallowell's spots are public, so he'd have to be bought out — arguably an imperfect arrangement, as several have pointed out: