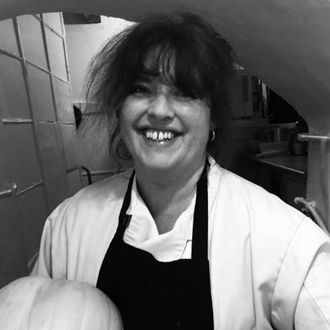 Served a helping of karma, over easy.
Photo: Laura Goodman via Facebook
The British chef who claimed that she secretly fed animal products to a vegan, and subsequently received death threats, has decided to step aside at her restaurant. Laura Goodman, co-owner with her fiancé of the Shropshire Italian joint Carlini, seemed to relish on Facebook that a "pious, judgmental vegan" who just visited Carlini for dinner would be going to bed "still believing she's a vegan."
The brag was reportedly posted in a closed Facebook group, where members started asking if she was being for real. She didn't bother correcting the record, and in fact dug a deeper hole with replies like, "Spiked a vegan a few hours ago." This, in turn, brought her furious phone calls, social-media attacks, one-star TripAdvisor reviews, and eventually threats of violence, although Goodman and her fiancé, Michael Gale, have claimed since the start that no animal products were used in this customer's meal, and that Goodman simply misspoke — she apparently hadn't "fully realized the consequence of what it meant" to say she'd "spiked" a vegan's food, or that this person left the restaurant "still believing she's a vegan." (She might consider brushing up on the English language during her time off?)
Goodman stresses that either way, she's "deeply sorry" for her remarks, but also adds that she's "deeply distressed" by the response she's gotten for making them. Her fiancé tells the BBC that both things together have convinced her to take "some time away from the business to clear her head and think about what happened." A rep for the restaurant clarifies that this means Goodman has "tendered her resignation," and that they're "currently considering their options" for Carlini moving forward.