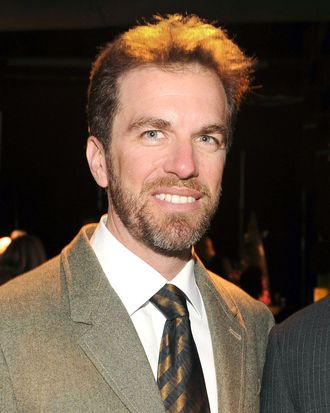 Serving up hot capital, right from the oven.
Photo: Patrick McMullan
For almost two decades, Blue Hill chef Dan Barber and his brother David have used their Westchester farm and restaurant to transform the food industry, from serving single-udder butter to inventing entirely new varieties of wheat. Now, David has created an investment fund to help new start-ups follow their path: Almanac Investments has reportedly cobbled together $30 million to back nascent food-tech companies that want to improve the hospitality industry. TechCrunch reports that the possibilities could include anything from "a WeWork for food preparation, to enterprise software for the restaurant industry, to new consumer food companies."
Those examples aren't random, as it turns out — they're the first three types of companies in which Almanac has invested. Pilotworks rents co-working kitchen spaces in six cities, BlueCart is a "streamlined" mobile platform for ordering restaurant supplies, and Nona Lim sells all-natural soups and bone broths at organic stores like Whole Foods.
Barber argues that no brand today "has the same trust that my parents had in Quaker Oats." He believes that the younger generation's faith in Big Food has "eroded" to a point where start-ups can easily poach customers, and that Almanac's financial backing will help create products that can amaze today's cynical, more health-conscious consumers. It's perhaps worth noting that Barber has been correct about things like this in the past: He was an early backer in farm-to-table salad chain Sweetgreen, which is perhaps where you considered getting your lunch today.