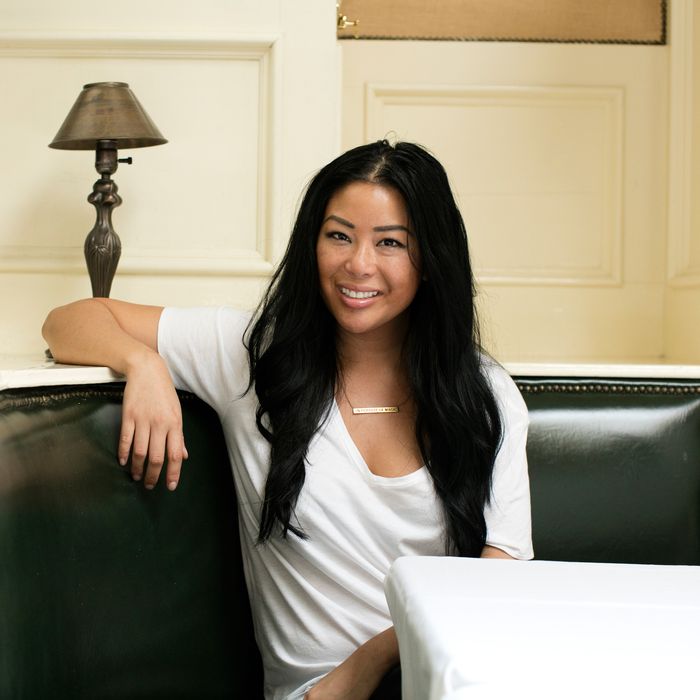 Critics are a big fan of how Mar has transformed the legendary restaurant.
Photo: Melissa Hom
Yesterday, the New York Times published a profile on the Beatrice Inn's chef and owner Angie Mar, who purchased the restaurant from Graydon Carter in 2016. The story, written by Tejal Rao, describes Mar creating an ideal kitchen culture, writing, "As reports of abuse and sexual harassment in the restaurant business continue to break, Ms. Mar provides an obvious reminder: It is possible — it has always been possible — for a chef to pursue excellence without creating a toxic environment."
But a backlash has quickly grown; according to the New York Post, a former bartender, Dmitry Gurvits, filed a wage-theft lawsuit against Mar, saying she didn't pay minimum wage or overtime. He filed his suit on behalf of the restaurant's 50 current and ex-employees. Of his allegations, the most damning is that Mar took a tip credit on staff's minimum wages without, as required by state law, notifying them. Another former staffer reached out to Grub to say that Mar created an "extremely toxic" work environment, and felt the Times story was gravely inaccurate.
Mar used to work as a sous-chef at the Spotted Pig, where the Times recently reported that Ken Friedman sexually harassed women and created an abusive workplace. In a statement to Eater, Mar denied the allegations in the lawsuit, saying, "We have always done everything by the book. I look forward to defending my position."