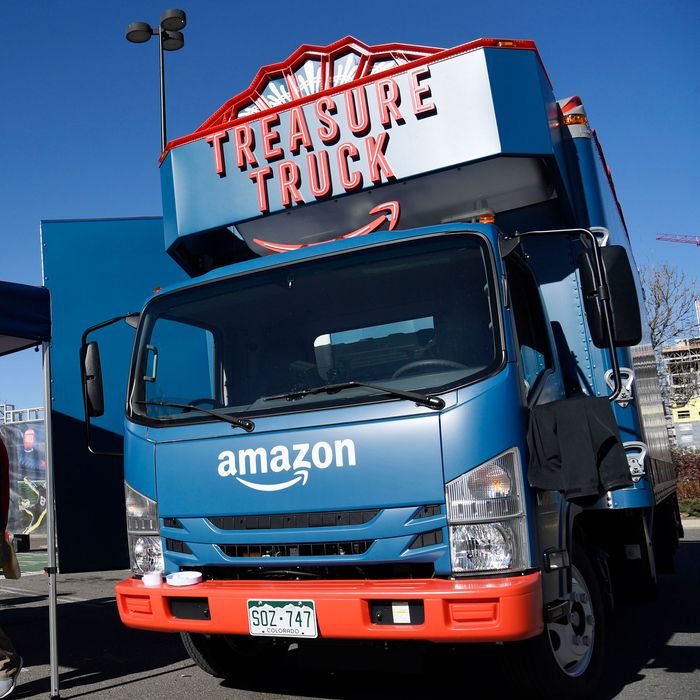 Probably coming to a high-end organic grocer near you.
Photo: Andy Cross/Denver Post via Getty Images
Amazon's latest plan for Whole Foods, the e-giant's division that supplies it with a captive real-life audience, is to sell shoppers stuff while they are en route to their cars. The plan is to expand one of Amazon's more unexpected initiatives — random promotional deals staged in so-called "Treasure Trucks" — to the grocery chain's parking lots.
The gimmicky pop-up concept apparently began in 2015. But starting this week, Amazon will motor its fleet of traveling circus–mobiles onto local Whole Foods' premises, then alert people who've signed up about the deals hidden inside. Those individuals can buy the discounted items via the Amazon app wherever they are, then hustle over to the Treasure Truck conveniently parked at another Amazon-owned property to collect them.
According to Amazon, the daylong pop-ups offer something for everyone: "Treasure Truck handpicks new, trending, local, or delicious items, loads them on the truck, and cruises around town spreading joy for everyone with a smartphone and an appetite for fun." Past trucks have been loaded up with GoPros, Harry Potter books, and Instant Pots, while visitors have gotten free Ben & Jerry's ice cream, Dylan's candy, bags of Skittles autographed by Marshawn Lynch, and oysters that "came with a lesson on how to shuck."
Amazon now plans to sweeten these deals further by rewarding Treasure Truck impulse-buyers with a reason to grocery-shop, too — a press release says to expect coupons that offer, for example, $10 off a Whole Foods purchase of $40 or more.
But, hey! The excitement does not stop there: Customers may also find games or live entertainment right there in the parking lot.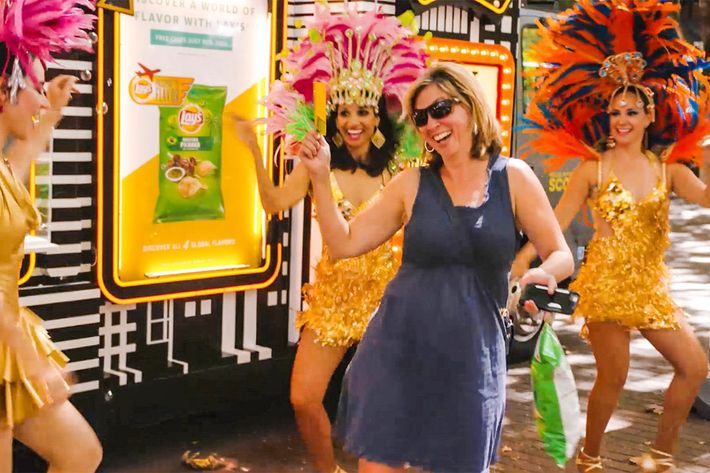 Who knows, maybe a parking-lot carnival is exactly what's been missing from the brick-and-mortar business? In fact, if shoppers are really lucky, Treasure Trucks could even come packed with pallets of fresh produce, since their local Whole Foods is probably out anyway.