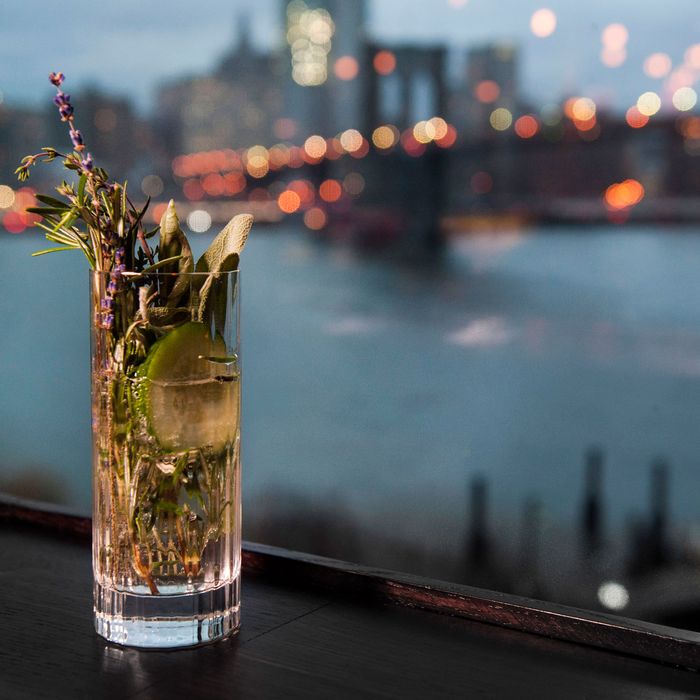 Gin plus herbs in the Gin and Tonic from the Market.
Photo: Liz Clayman
Restaurateur Matt Abramcyk (Beatrice Inn, Tribeca's Smith & Mills) was seeking to partner with a hotel when an opportunity presented itself: Food and beverage operations at the 1 Hotel Brooklyn Bridge, which opened in February. His partnership with Eddie Bilowich (1 Oak) includes the stunning tenth-floor lounge and rooftop bar, which they opened this week as the Brooklyn Heights Social Club. It's designed to offer unique, almost-eye-level views of lower Manhattan and the hotel's namesake bridge — meaning it instantly ranks among the city's most stunning places to get a drink.
"Because the ceiling is not that high, you have automatically this orientation where 40 or 50 percent of what you see is the water," Abramcyk explains. For sure, the sweeping scenery is the star, but there are a few other perks. Cocktails, separated by spirit, are by barman Albert Trummer (Apotheke, Sanatorium), who gets creative with fresh ingredients. Raspberries are soaked in an orange-and-herb essence for the Champagne-based Testa Rossa ($25), while the Gin and Tonic from the Market ($18) is stuffed with herbs and botanicals. The Champagne list is 30-strong, with five dedicated to rosés, and the wine list pays homage to producers both domestic and abroad.
And for high rollers, there is bottle service, with prices hovering in the mid to high triple digits. But if that's not in the budget, no worries. Just pick a cocktail and settle in for that 180-degree sunset.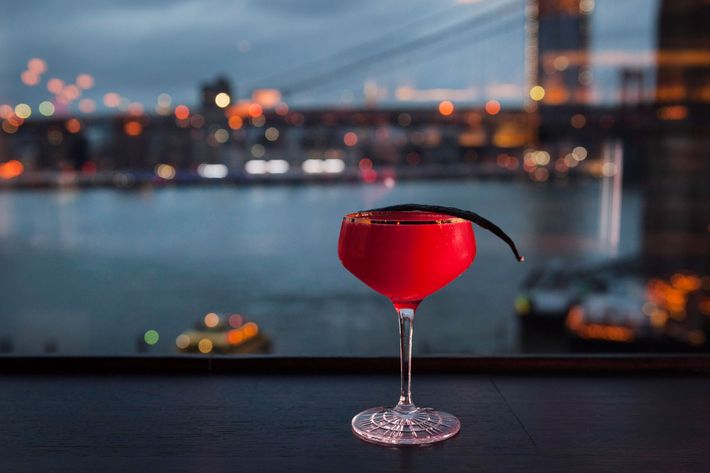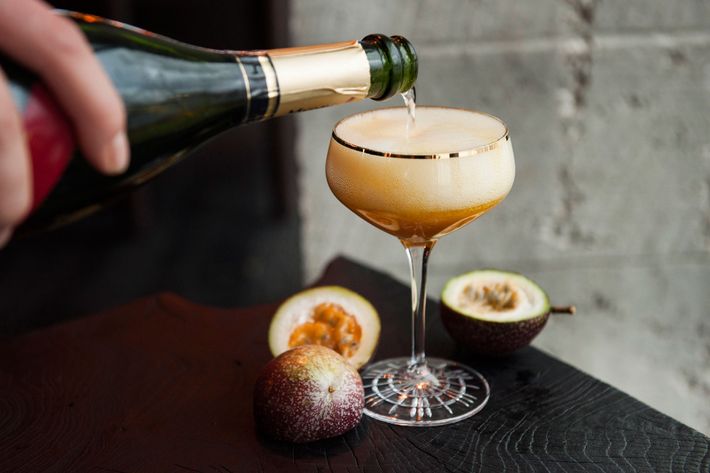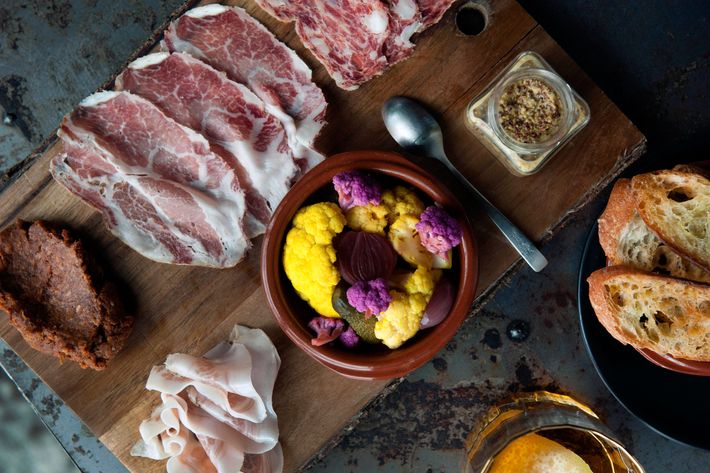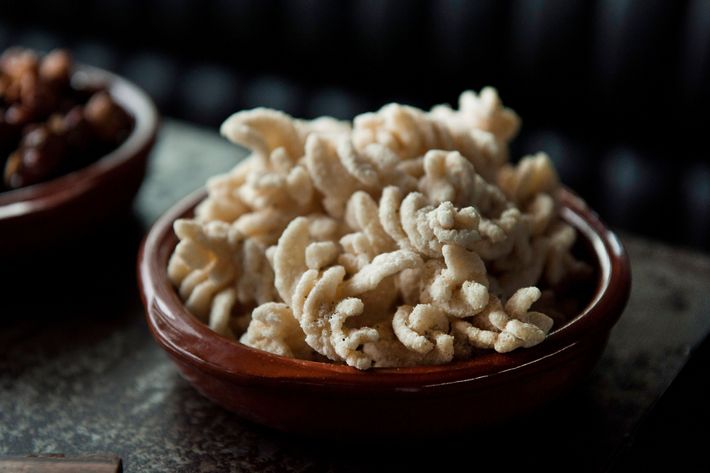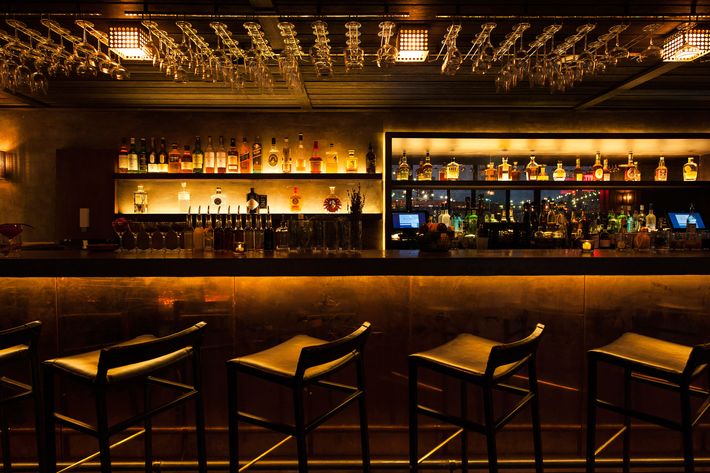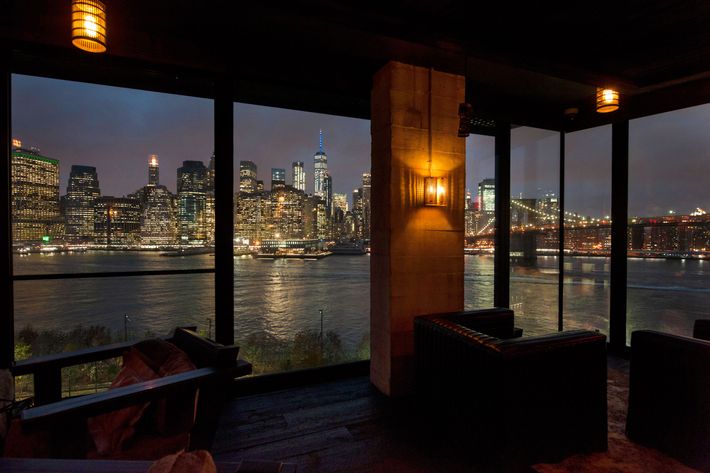 1 Hotel Brooklyn Bridge, 60 Furman St.; 347-696-2505