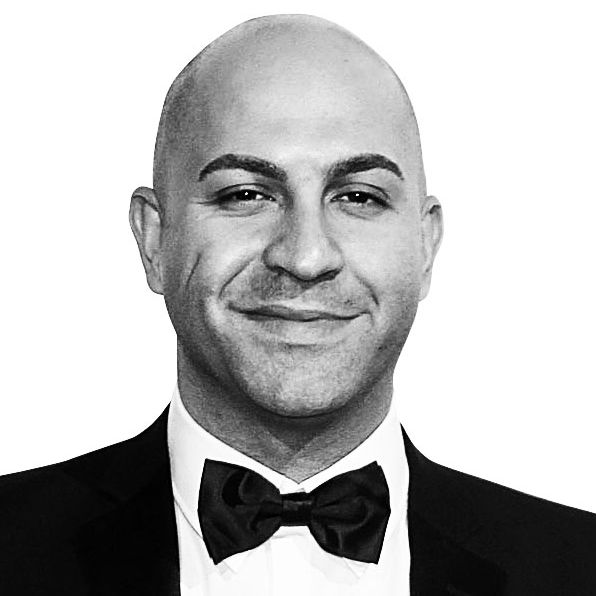 Sushi Nakazawa owner Alessandro Borgognone and chef Daisuke Nakazawa.
Photo: Nomi Ellenson/Getty Images
Sushi Nakazawa has been hit with a class-action lawsuit filed by Maimon Kirschenbaum, the lawyer who has sued everyone from Mario Batali to Keith McNally over labor and wage issues. The lawsuit (view it here) — which Kirschenbaum sent to Grub — names co-owners Alessandro Borgognone and chef Daisuke Nakazawa as defendants, for allegedly "willfully failing and refusing to pay them at the legally required minimum wage for all hours worked," misappropriating tips, neglecting to provide required wage notices, and for not paying overtime. The two plaintiffs named in the suit are former captains (or head waiters) Treva Willis, who worked at the restaurant from December 2015 to December 2017, and Melissa Avis, who worked there from June 2014 to August 2016.
According to the lawsuit, Borgognone held a staff meeting in 2016 during which he allegedly said that "he had been to [sic] generous with staff financially, and he stated that he was setting new rules for how the restaurant would be closed and how employees would cash out each night." Then on December 1 of this year, he and Sushi Nakazawa's general manager announced a new tip-pool structure that affected employees' pay. During that meeting, the lawsuit alleges, Borgognone also stated that "he had been meeting with lawyers to set new employment policies" and "announced a new mandatory arbitration policy for employees who wanted to remain working" there. The lawsuit alleges that a number of managerial staff were illegally tipped out, including beverage director Garrett Smith and maitre d' turned GM John Shin. A polisher who worked in the kitchen but didn't interact with customers also allegedly received tips.
Kirschenbaum serially sues the restaurant industry, contacting the media (as in this case) to gain attention for the suits. There are plenty of labor issues in the restaurant industry, and the people who work in the industry tend to, for a variety of reasons, be ripe for exploitation; the Department of Labor under the Obama administration made a point of going after wage violations in hospitality. But this suit is particularly noteworthy because of Sushi Nakazawa's stature. It's considered one of the city's best places to eat sushi, and one of five restaurants awarded four stars by the New York Times.
The Trump administration has been up front about wanting to legalize tip-pooling again, and just announced plans to do as much. Under such rules, employers collect tips and, in a worst-case scenario, don't distribute them at all. But under such rules, sharing tips with a kitchen employee, like the polisher cited in the lawsuit, wouldn't be an issue.
Grub reached out for comment from a representative of Sushi Nakazawa, who wasn't aware of the details of the suit. After asking to call back, the rep followed up over email by saying, "[R]ight now the comment is 'no comment.'"