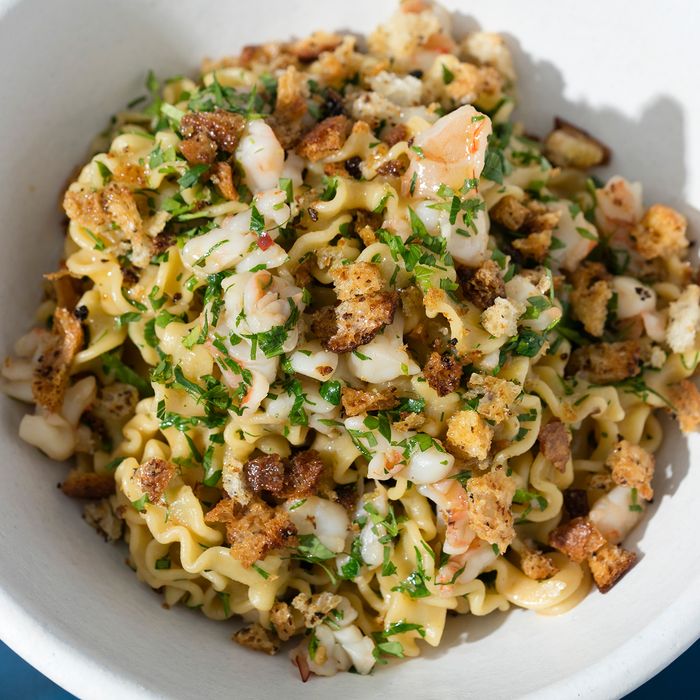 Mafaldini "scampi."
Photo: Melissa Hom
For Italians, scampi refers to the little lobsters also known as langoustines or Dublin Bay prawns. For Italian-Americans, it's the garlicky shrimp dish cooked in olive oil and white wine. For chef PJ Calapa, a veteran of Michael White's haute-Italian empire, it's the name of the now-closed southern-Texas restaurant where he first experienced fine dining and marked his high-school graduation.
In tribute, he's resuscitated the name for his own coastal-Italian venture in the Flatiron District, where scampi in all forms (including one made with Gulf shrimp and served with mafaldini, and another of grilled head-on Scottish langoustines) will be a recurring motif. But the menu also offers crudi like tuna tartare, vegetables like endive bagna cauda, pasta like lumache with clams, and desserts like cassata semifreddo. And sommelier Kimberly Prokoshyn, late of Rebelle and Pearl & Ash, has included 50 bottles under $60 on her southern-Italian list.
The restaurant is slated to open Wednesday; here's a peek at some of what you'll find on the menu.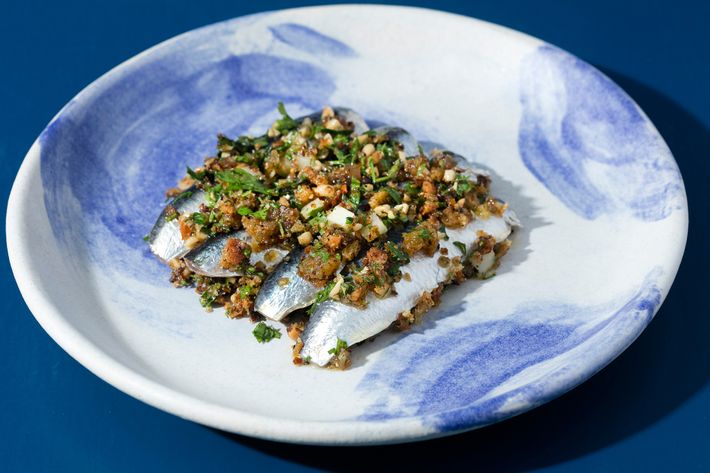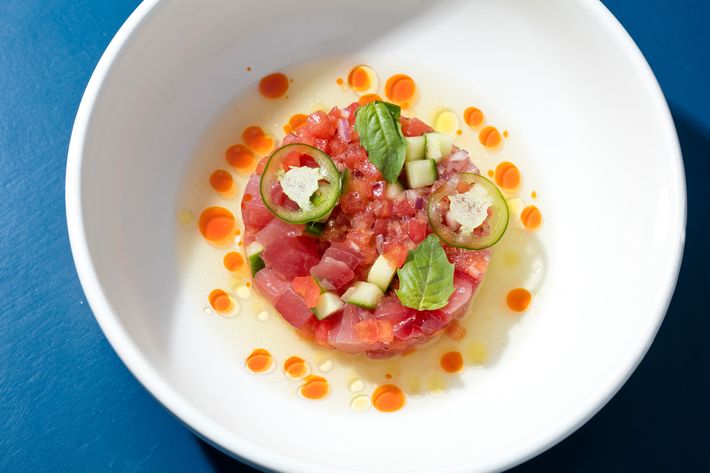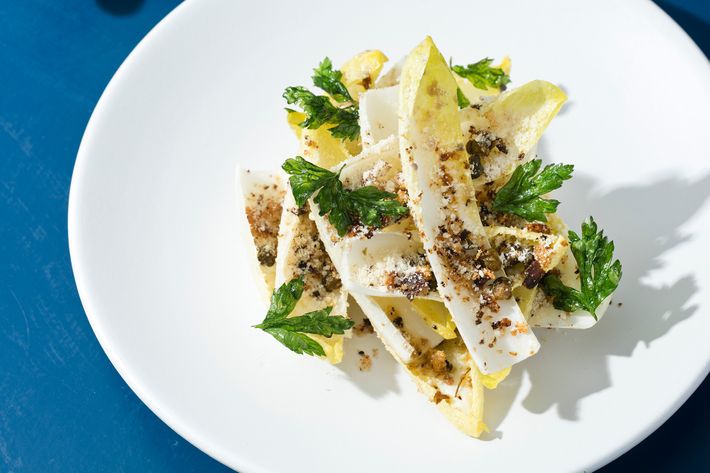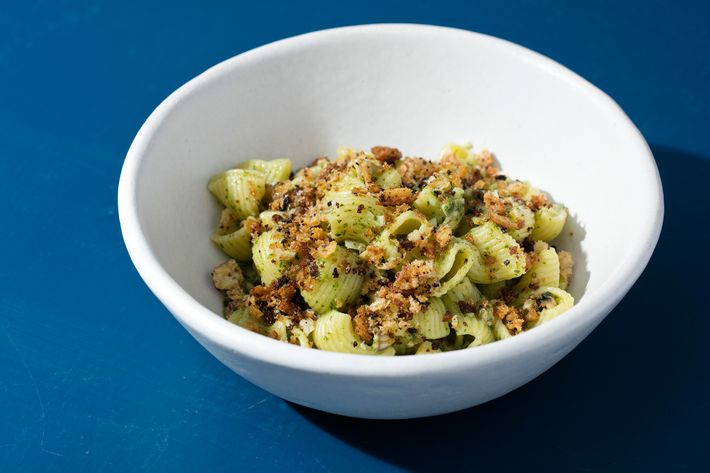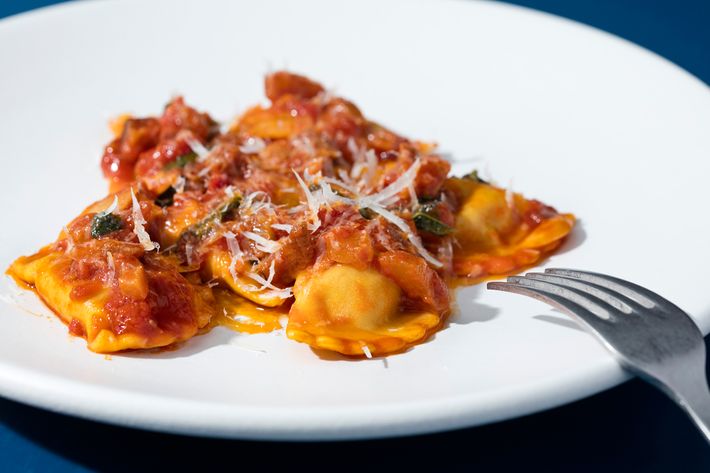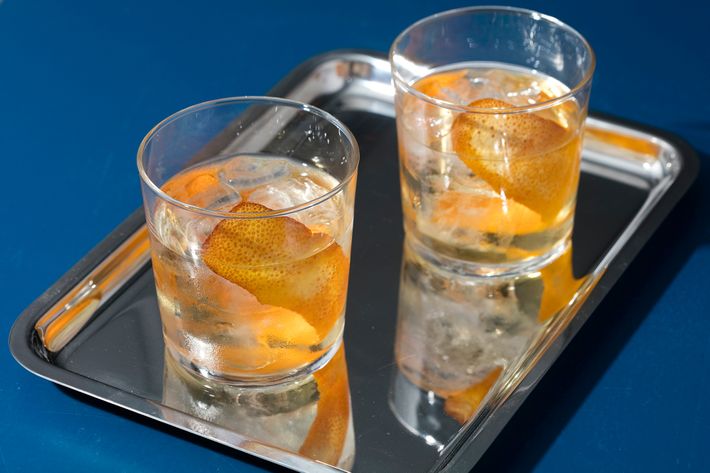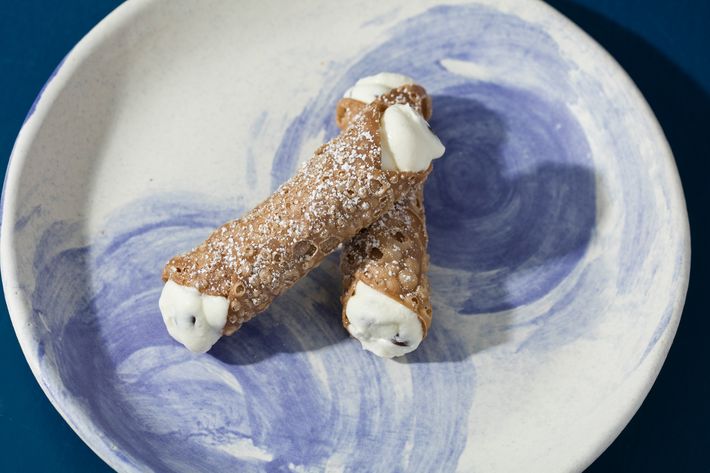 30 W. 18th St., nr. Fifth Ave.; 212-888-2171
*A version of this article appears in the December 11, 2017, issue of New York Magazine.