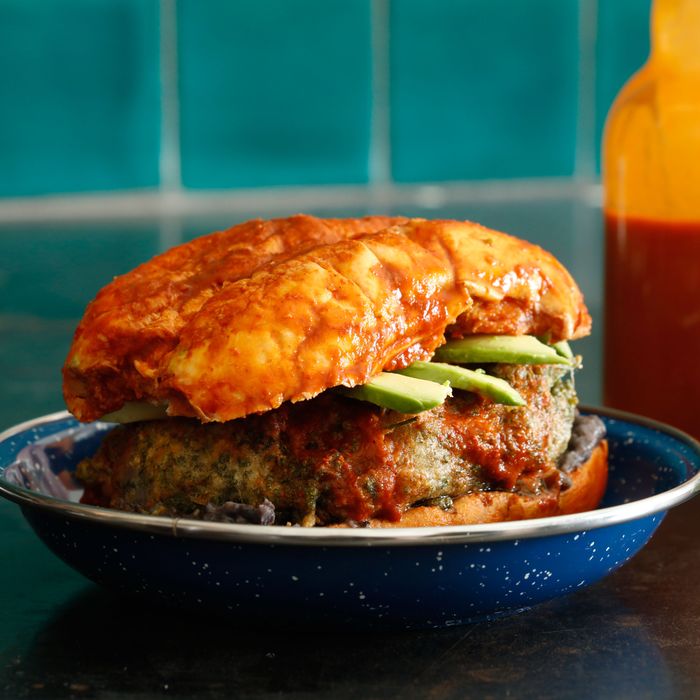 The Pambazo-azo with cascabel salsa and huauzontle stuffed with burrata.
Photo: Melissa Hom
When Danny Mena and Oscar León Bernal opened Hecho en Dumbo in 2007, New York called it a "nightly transformation, via food, drink, and music, into a slice of Mexico City." Now, it's that city's loncherías — casual, dinerlike spots for lunch — that have given the inspiration and the name for Mena and Bernal's new restaurant, La Lonchería, which has just opened in Bushwick.
"Over the last decade, we've seen a huge transformation in terms of what's available," Mena says. "When we opened Hecho, we wanted to serve what we thought of as genuine contemporary Mexican food. Here, we're going to be much more adventurous."
Growing up in Mexico City (and since moving to the States), Mena made the rounds going to its many loncherías, and says there wasn't just one that influenced him. "I think of places like Las Tortugas; La Barraca, it isn't that traditional and there's a big Spanish influence; and Bravo Lonchería, which was an inspiration for taking it to another level," he says. "I've always been a big fan of tortas."
That explains why that king of sandwiches anchors the menu. There are five varieties of tortas, and they aren't all by-the-books traditional. La Niña Popov features lamb-belly barbacoa and black-bean hummus, while La Nueva Yorkina sports a kind of Italian-Mexican fusion of cochinita pibil–flavored porchetta.
Mena will also serve a riff on the pambazo, the salsa-drenched, gut-busting sandwich made with potato-and-chorizo filling. His Pambazo-azo is drowned in cascabel salsa and is filled with the Mexican green huauzontle, which is battered and wrapped around burrata.
Along with sandwiches, there are tacos made with pastor-rubbed tuna and oven-roasted purple yam; grilled dishes like adobo-rubbed brisket; and appetizers, including chilitos rellenos with tuna confit.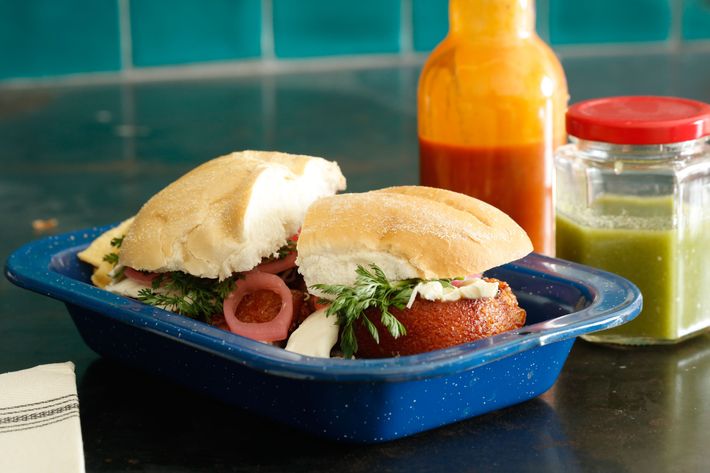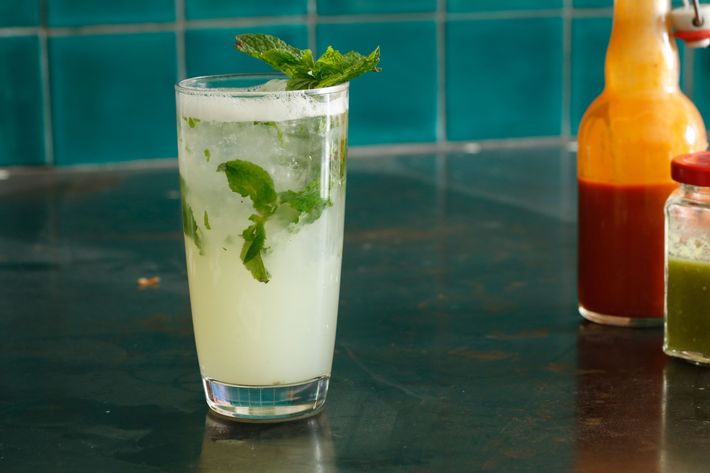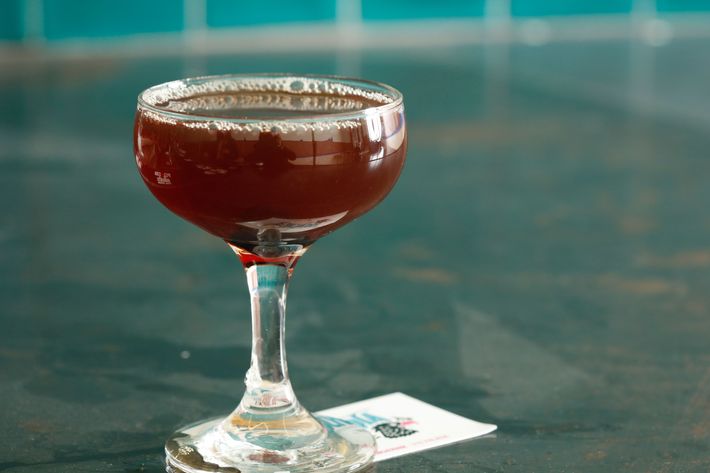 La Lonchería, 41 Wilson Ave., nr. Melrose St.; 212-729-4235