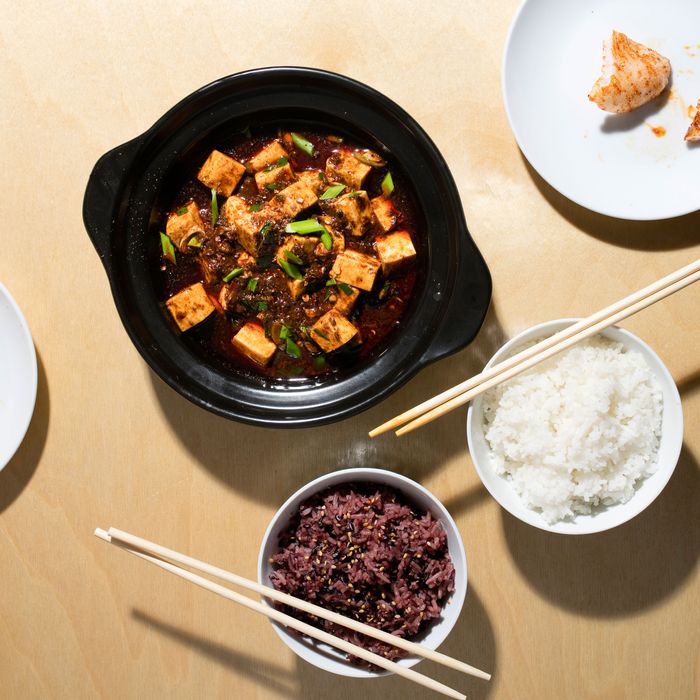 Meatless mapo tofu.
Photo: Melissa Hom
Over in Astoria, it's out with the fancy grilled cheese sandwiches, coffee-geek coffee, and craft beer, and in with the meatless mapo tofu, dan-dan crispy potatoes, and biodynamic wines. Those are a few of the things you'll find on the menu at Ha's, Ben Sandler and Jennifer Lim's conversion of their multitasking social center, Queens Kickshaw, which closed last summer, into a vegetarian, mostly Sichuan-inspired Chinese restaurant. Why the switcheroo? Well, besides the fact that the market for grilled cheese and third-wave coffee seems to have grown much more competitive since they opened six years ago, Sandler and Lim happen to really love Chinese food. It's also a change of direction for Ha's chef, Eric Simpson, who's done time at Corton, the Elm, and most recently as Missy Robbins's right-hand man at Lilia. In Robbins's recent cookbook, Breakfast, Lunch, Dinner … Life, she gives a nice shout-out to Simpson for, among other things, "helping with the Asian chapter so diligently," which certainly bodes wells for Ha's.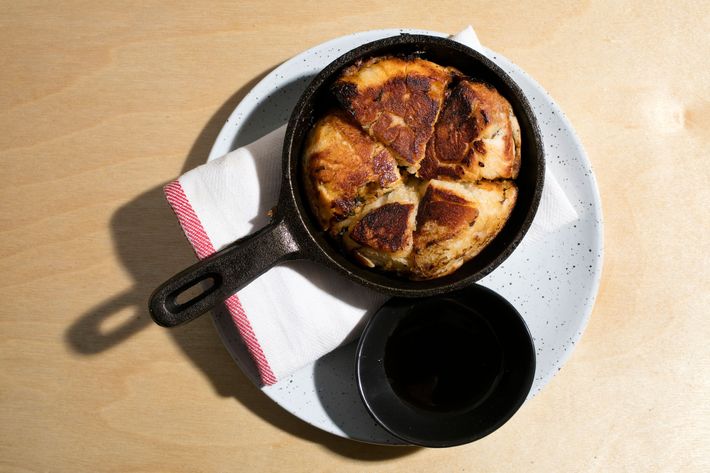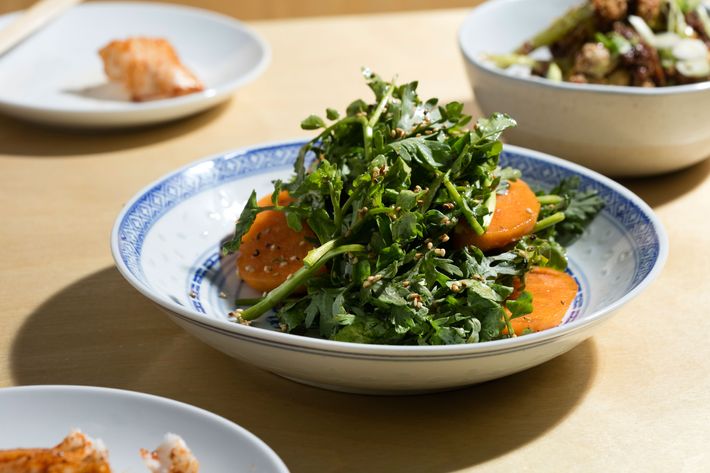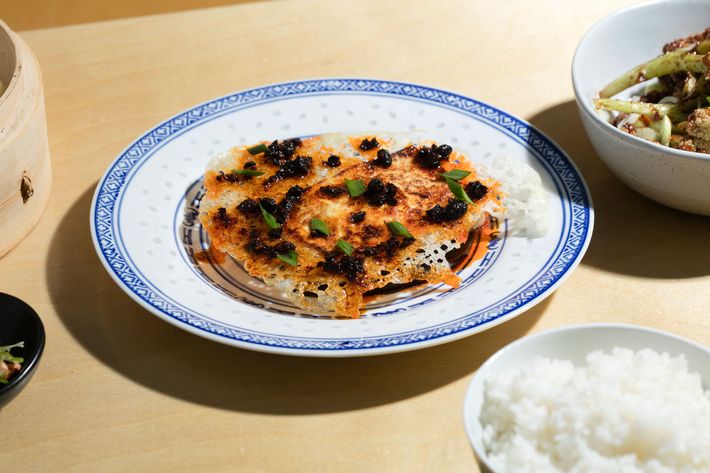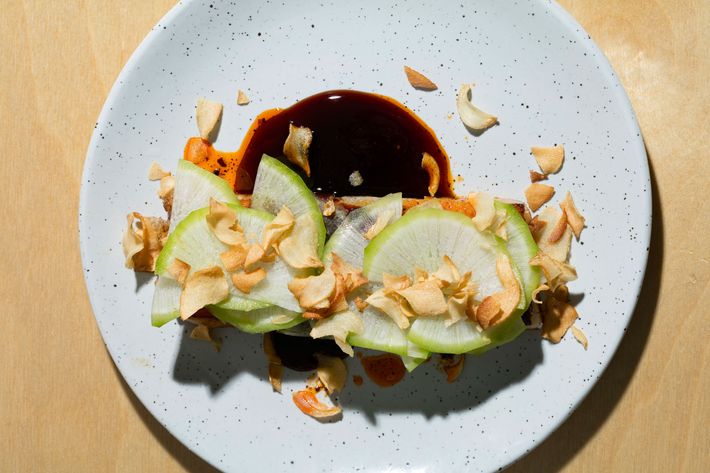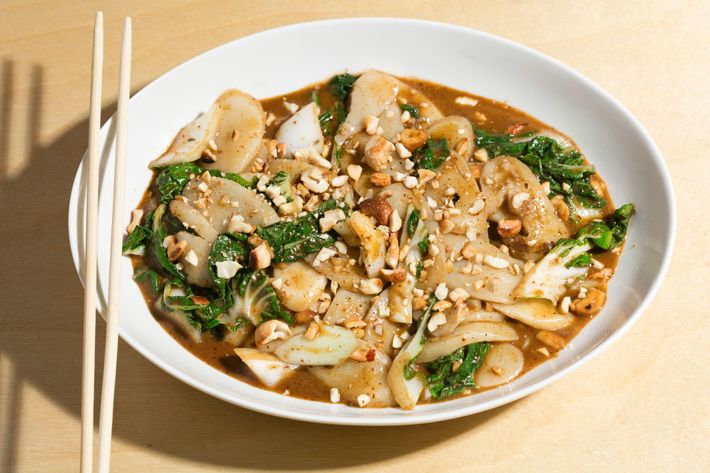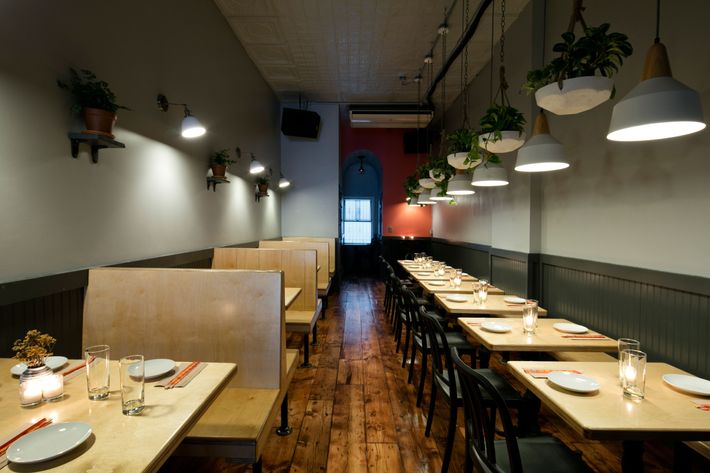 Ha's Chinese Bar & Eatery, 40-17 Broadway, Astoria; 718-777-0913
*A version of this article appears in the December 11, 2017, issue of New York Magazine.