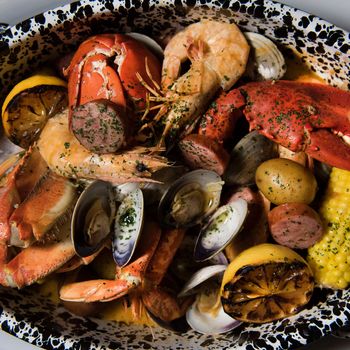 Steamer pot for two.
Photo: Liz Clayman
When Williamsburg's leading American-regional-food guru, Joe Carroll (of Fette Sau and St. Anselm fame), gets hold of a restaurant space he likes — especially one that comes with a relatively forgiving rent — he tends to hang on to it. So, where once stood Carroll's Baltimore-style cheese-fish-sandwich shop, Lake Trout, and after that his vegetable-forward tasting room, Semilla, which closed in March, now there is Casino Clam Bar, an homage of sorts to the clam shacks and dive bars the Bergen County native and Jersey Shore aficionado has known.
Think old-school meets new-school, or maybe Randazzo's crossed with ZZ's minus the $20 cocktails. There are raw littlenecks on the half-shell, shrimp cocktails, and chowder by the cup or bowl, but also bottarga crackers, uni pasta, hamachi collars, cod cheeks, white clam Grandma pizza, and Petrossian caviar.
Carroll collaborated on the menu with his chef (and fellow Jersey boy), Jeremiah Del Sol, late of Bar Bolonat. They would like you to consider Casino Clam Bar as a place to pop in for a light snack washed down with something crisp and minerally from the list, which ranges from your classic Chardonnays and Chenin Blancs to California Albariño in a can. But the steamer pot for two, essentially an indoor clambake, suggests something that requires a little pacing.
Semilla's U-shaped, 18-seat white-ash bar remains (as does the one-way bathroom mirror with a view of the kitchen), and the walls have been given a fresh coat of paint and hung with a giant shark and vintage boardwalk gaming wheels. The dishware is white enamel, the napkins kitchen-towel style, and your meal, er, snack, ends with a piece of saltwater taffy.
It's an awfully inviting menu, and a concept that seems right for the space. The really extraordinary thing, though, is that the restaurant has been in what industry folks like to call "soft-open" mode for a couple of weeks now without a peep from the food press, or even a drive-by from Food Baby.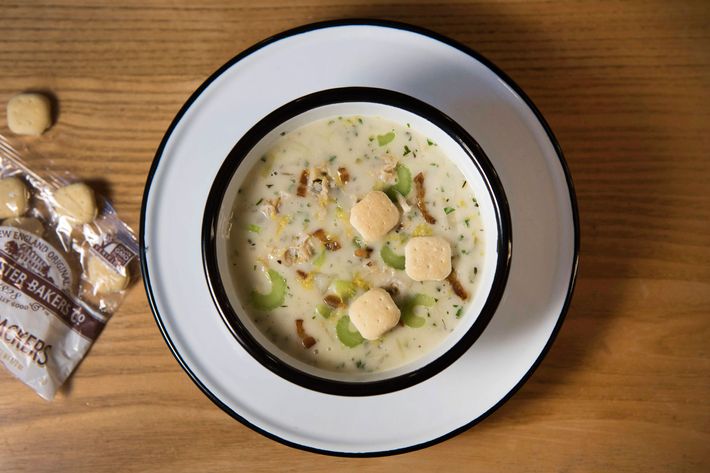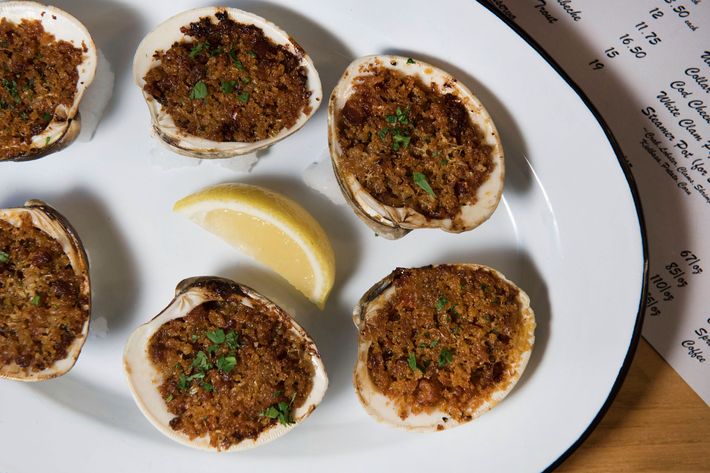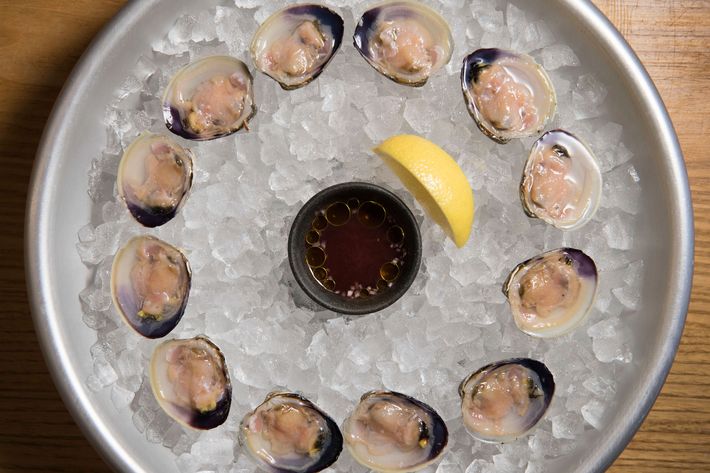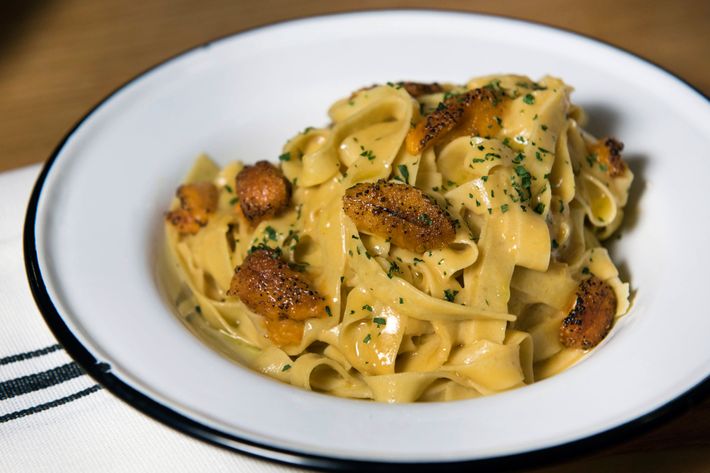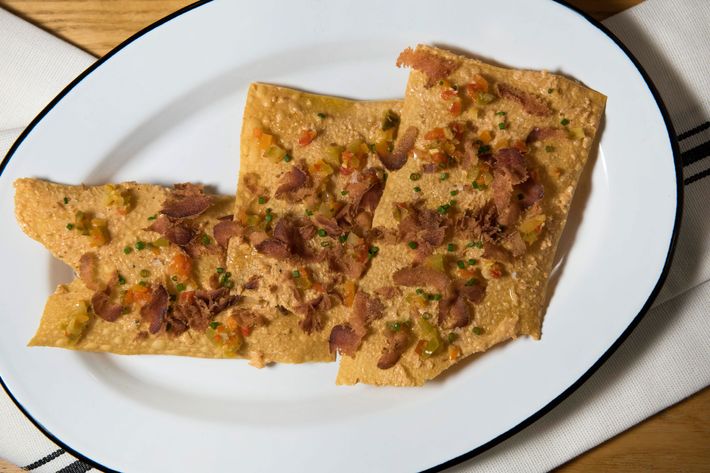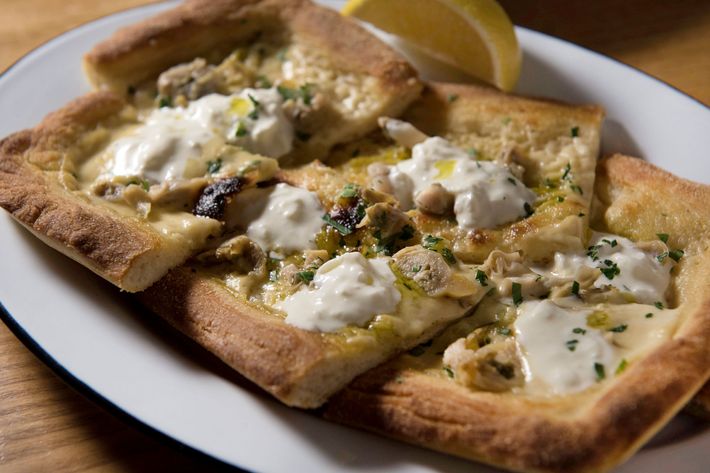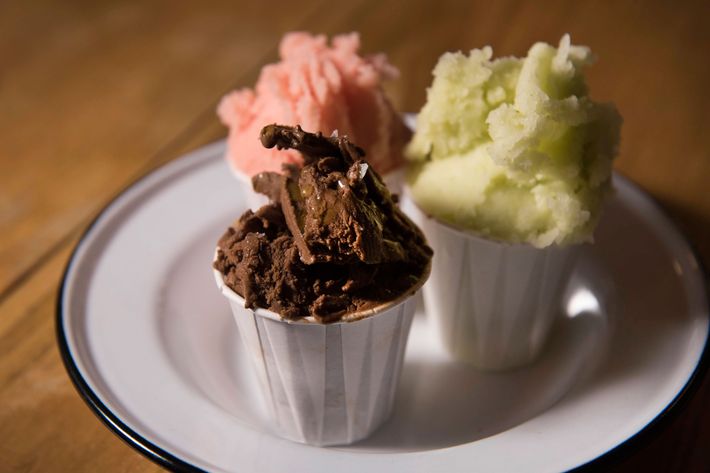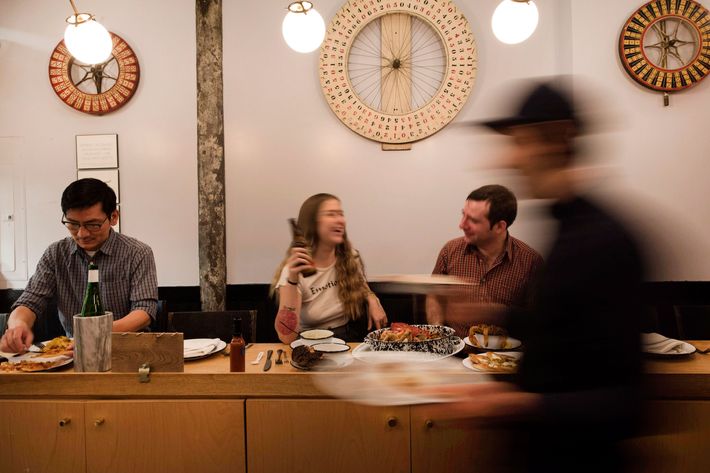 160 Havemeyer St., nr. S. 2nd St., Williamsburg; 718-782-3474