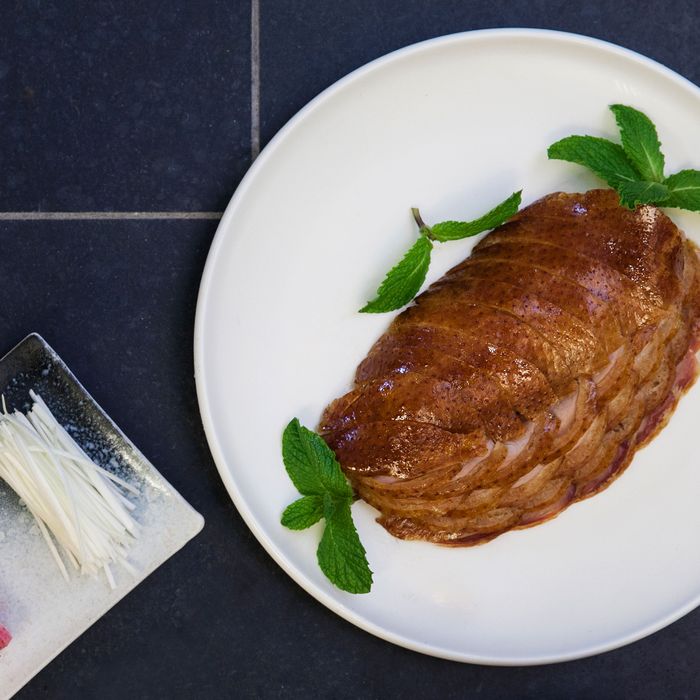 DaDong's famous Peking duck.
Photo: Jessica Nash
DaDong goes through a lot of ducks. Specifically: DaDong serves 1,387,000 Peking ducks per year at the restaurant chain's ten locations in Beijing, four in Shanghai, and two in Chengdu, including the original location in Beijing, a restaurant that Dong Zhenxiang ran for ten years before buying it and reopening it as DaDong in 1995. Peking duck is, of course, one of the most delicious recipes known to man, and in China, DaDong is its most famous ambassador. Its public face is its chef and founder, Dong, who once cooked at Quanjude, the place that invented modern Peking duck.
The Chinese restaurants attract international leaders (the Obamas) and leading chefs (Ferran Adrià, Heston Blumenthal), and on December 11, Dong will open his first international location (check out the massive menu here) — in Manhattan. Fans are, to put it mildly, freaking out. Here's what you need to know about the chain's appeal, its fans, and its arrival in New York City.
1. Dong is really, really specific about his duck. In China, DaDong employs a man whose job is solely to monitor all aspects of the ducks from raising to slaughtering to cooking, down to how the meat is sliced at guests' tables. He's been working there since 1985. Its New York restaurant will serve special ducks that Dong reportedly tailored over two years with an Indiana farm. Those ducks will be cooked in patented ovens that they had shipped from China.
2. That duck is known for a distinctively delicious style. His duck-roasting career started in the early 1980s, and in the three decades since, he's perfected his recipe, resulting in a duck that's lean-but-moist, with the crispiest skin imaginable. It's also commonly credited with turning Peking duck into fine dining — because of its more upscale environment, Dong's attention to presentation, and his use of fancy ingredients like caviar. Its two locations in Shanghai each earned a star in the city's inaugural Michelin guide, the first for mainland China.
3. There's a lot more to the restaurant than just duck, though. Dong opened his first restaurant in 1995, just a few years into the liberalization of China's economy, and that meant access to new ingredients, something frequent traveler Dong wholeheartedly embraced. This is evident in the menu's 248 dishes, many of which incorporate influences and ideas from other cuisines. In New York, the menu will be smaller — 80 items — that nevertheless offer a take on Chinese food rarely seen before in this city. Think Ibérico ham wrapped around sticky rice like sushi, slow-cooked lobster with saffron rice, and layered pancakes with parmigiana. But as Celso Moreira, director of operations for DaDong New York, says, "What's great is, he stays true to the Chinese form."
4. It pioneered what's now being called modern Chinese food: As Chinese-food authority Fuchsia Dunlop tells Grub Street, "DaDong has been at the cutting edge of modern Chinese cuisine, and is highly influential in China." Dunlop cited a recent banquet dinner that included duck webs in mustard sauce and that Ibérico-ham-wrapped sticky rice. She goes so far as to say, "Many Chinese chefs now use foreign ingredients, but he was definitely the pioneer of a new kind of technically accomplished, high-end, modernist Chinese cuisine, and widely imitated."
5. It's going to be a serious party scene. In China, the restaurants range from 30,000 to 60,000 square feet in size, with 12 to 15 private rooms — a massive size fit for the country's boom years. The New York location will be a "mere" 17,500 square feet and contain a whopping 440 seats, including 200 outdoors, as well as private dining rooms for parties. Peking duck is food for feasting, and there's going to be plenty of room for you and, like, 50 of your closest friends to have a duck party. At the very least, even if you're just on a double date, you shouldn't have to worry about bumping elbows with strangers.
6. The quality is shockingly consistent. If nothing else, DaDong is dependable. A duck lover from Beijing says that one of the things the chain has mastered is reliability: There's always going to be duck for you, and it's always going to be good. Many restaurants falter with growth, but DaDong continues to take in accolades.
7. It'll be open for late-night pit stops. From 11 p.m. to 2 a.m., there's also a more limited late-night menu with dishes like lamb skewers with cumin-chili powder and Beijing meatballs filled with mozzarella.
8. It's going to be in good hands. Dong is a busy celebrity chef in China, and along with chef Andy Xu (Cru, Atlantic Grill Lincoln Center), he's brought in five chefs from his Chinese restaurants to keep it up to snuff.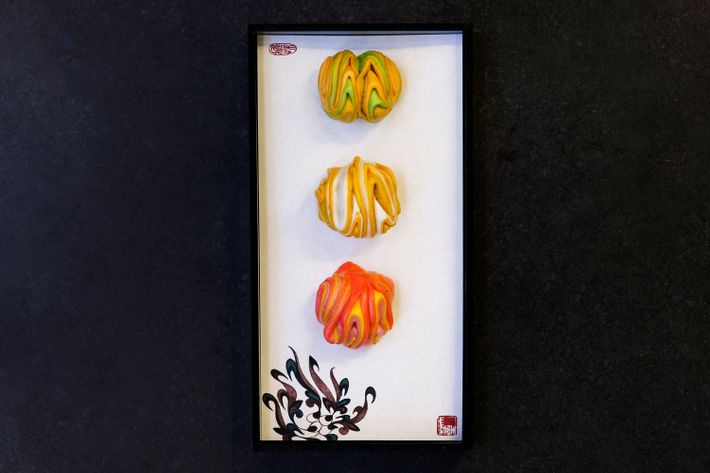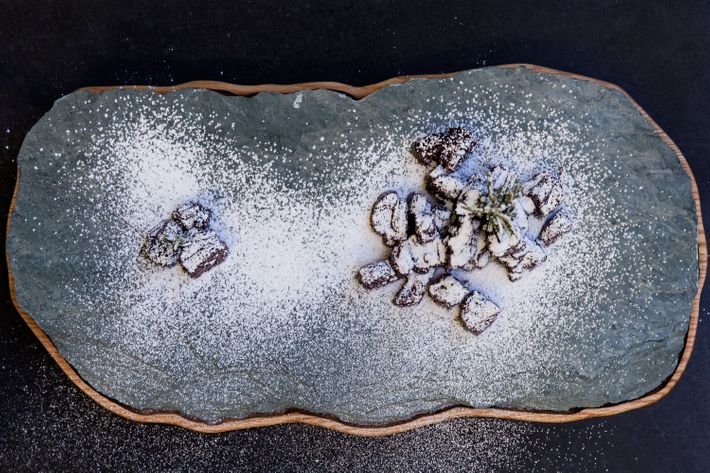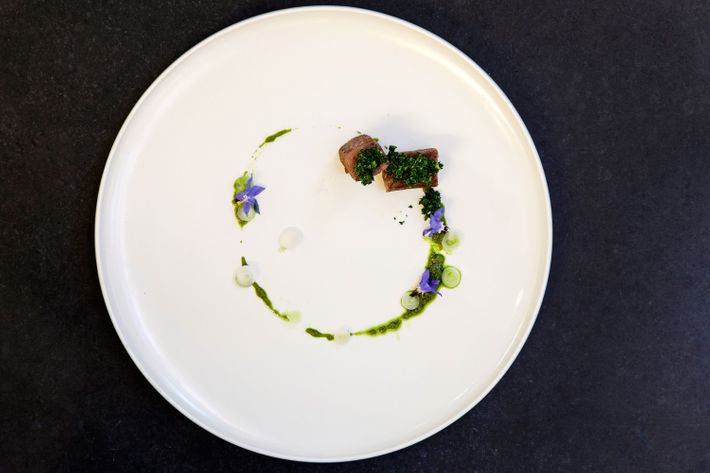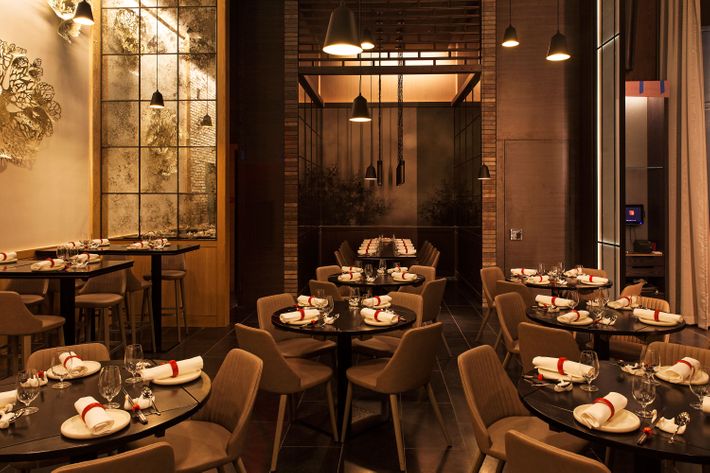 DaDong, 1095 Sixth Ave., nr. W. 42nd St.; 212-355-9600