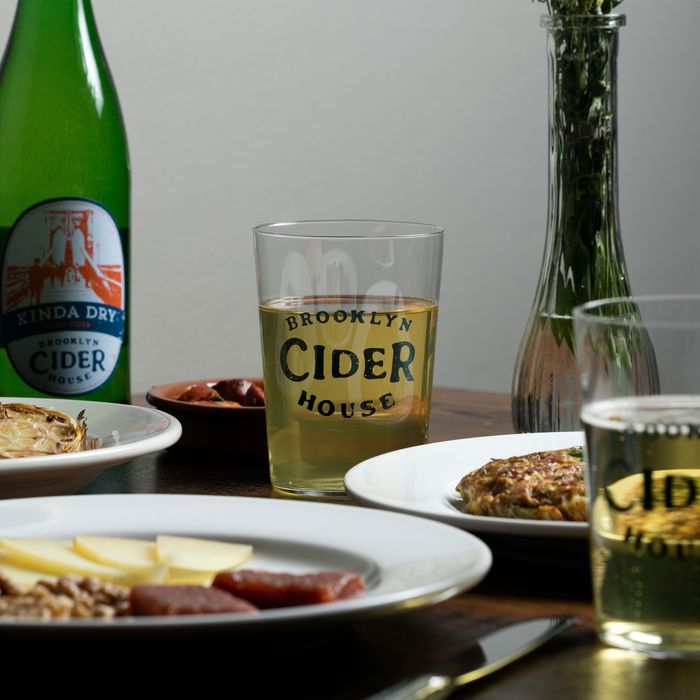 Brooklyn Cider House will serve both its own ciders and those made by other producers.
Photo: Melissa Hom
New York is a hard-cider capital, and as the beverage has regained popularity among more curious drinkers, the number of producers in this state has ballooned. (From 8 in 2014, the governor's office says, to 24 in 2016.) In May 2015, Peter Yi and his partners bought Twin Star Orchards, a New Paltz apple farm that they converted into a cidery. But Yi's idea was unique in that he wanted to produce his fermented apple juice for (and at) a bar, restaurant, and tasting room in Brooklyn, which — flash-forward two years and the usual delays — has finally been realized. Called Brooklyn Cider House (also the name of Yi's cider brand), it opens tomorrow night in Bushwick.
"I decided to open the bar and restaurant because it will lead people into this incredible beverage," Yi says, explaining why he didn't just want to produce cider but to serve it, too. "Without the bar and restaurant, it would be really difficult to get people to really fall in love with the cider. It really is great, but it took me a few tries. Under the right context, though, it's fabulous."
Yi worked for a quarter century in wine, and was the co-owner and buyer at Manhattan retailer and shop PJ Wine. But about six years ago, he says, he reached a point where he "wanted to work exclusively on cider," and left PJ in 2014 to do so. Yi has a self-declared passion for the Basque Country, and it's that region's funky, dry version of cider that he loves. Brooklyn Cider House will serve its five ciders, the straightforwardly named Kinda Dry (just a tad bit sweet), Half Sour (off-dry and refreshing), Bone Dry (what it calls a "throwback to the original American dry cider"), Still Bone Dry (not carbonated or sweetened, they compare it to white wine), and Raw (inspired by the Basque ciders Yi loves). Along with his own ciders, Yi will serve other New York ciders, beer, and wine to start. Down the road, he plans to add spirits (with an emphasis on apple boozes) to the mix.
The food will, unsurprisingly, be inspired by the Basque region. "It's where I saw the light, and the reason why I was at a cidery there is the fact that I am often in that area because the food is so spectacular," he says. For the dining room, there will be a five-course set menu for $37, the food inspired by those cider houses, which will include classic dishes like cider-braised chorizo and a bacalao omelette. (There will also be a vegetarian menu.) At the bar, you'll be able to eat anchovies, jamón, and other snack food.
Brooklyn Cider House is, also, just a big place. It occupies 12,000 square feet, and along with the bar and the three dining rooms, has two cidery rooms. One features old chestnut barrels, the other stainless-steel tanks; some cider will be poured out of those tanks. It's a big bar, but it speaks to Yi's outsize obsession with Basque cider.
"It's a beverage to have with food. It's the most versatile alcoholic beverage I've ever tried in my life," Yi says. "In this country, those natural ciders are not really popular — not yet. They will be."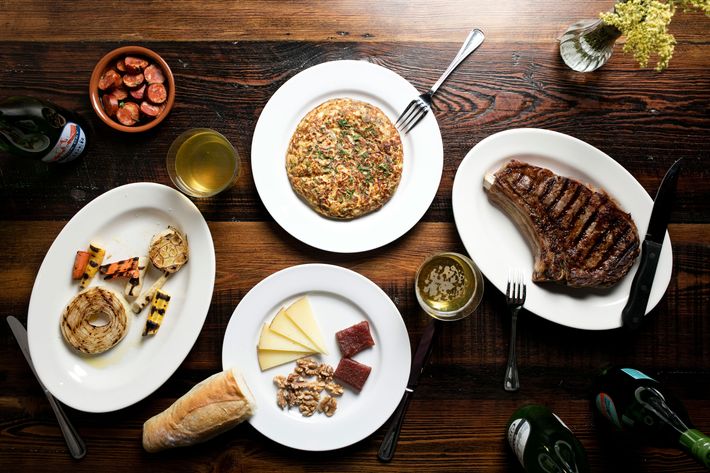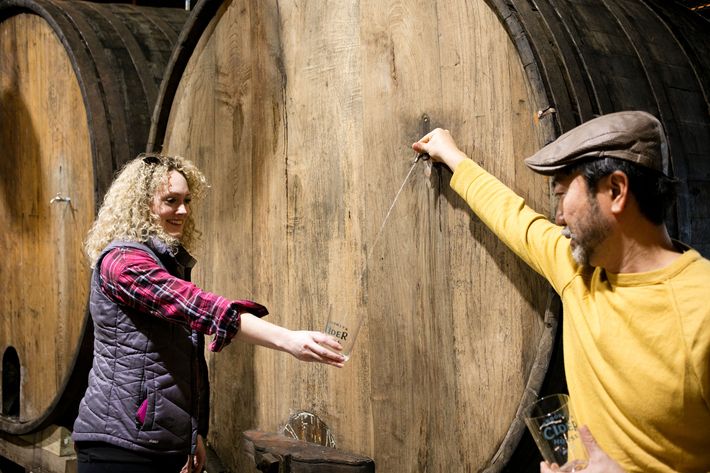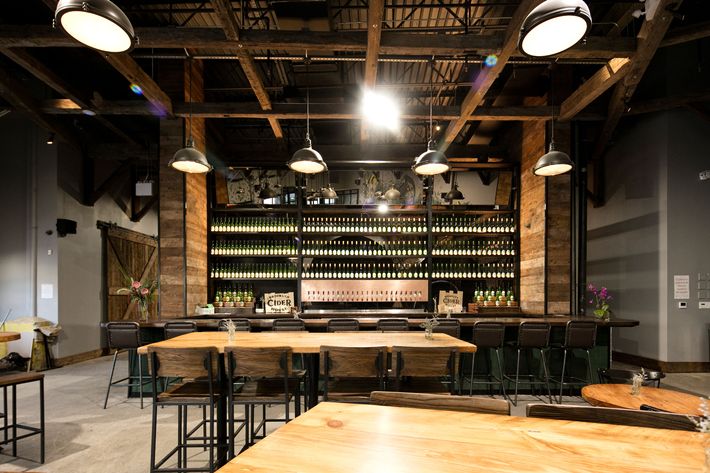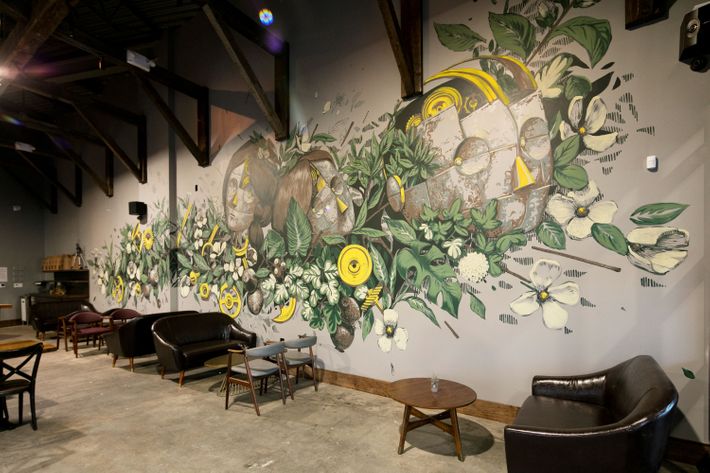 Brooklyn Cider House, 1100 Flushing Ave., Brooklyn; 347-295-0308