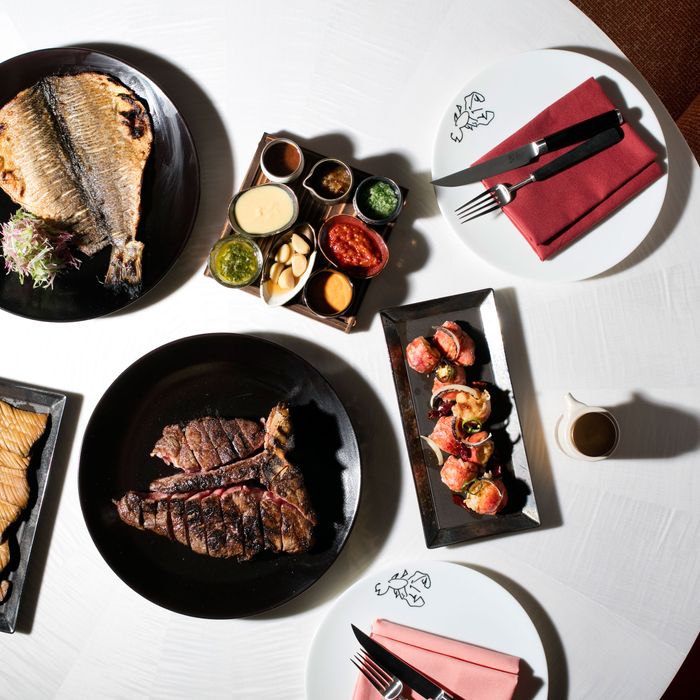 Teppanyaki porterhouse with sauces, teppanyaki branzino, and wok lobster.
Photo: Melissa Hom
The Lobster Club, the final restaurant in the Major Food Group's three-headed revamp of the former Four Seasons space, opens tonight. The Japanese brasserie's dining room is a colorful contrast to the Grill and the Pool, looking more like the set for a new Austin Powers movie. The space is loudly decorated with peach-pink seats, couches in the shade of sour green apple, and a Jackson Pollock–inspired floor in one area.
Running the show in the kitchen is chef Tasuku Murakami, formerly of the Michelin-starred Sushi Azabu. It's a lounge where you don't have to drop by for a full meal, but good luck resisting the allure of his sashimi and sushi. Raw fish will be just one part of the menu, though, which takes an interpretive approach to Japanese with wok-cooked lobster, gyoza, and plenty of other seafood, like bass with Brussels sprouts and spicy shrimp rice.
It's not all seafood, however, and there are some more big-ticket items for the high rollers that the Major Food Group lures. The teppanyaki section includes a lobster cooked whole, a porterhouse steak, and branzino. The nicely charred steak comes with a slew of sauces and garlic cloves for you to choose from, and the branzino in two separate portions. These are all statement dishes, ones you'd want to center a celebratory tonight around. No doubt they're not cheap, but as for how much they cost? Well, if you're even asking how much something costs in a Major Food Group restaurant, you're probably in the wrong place.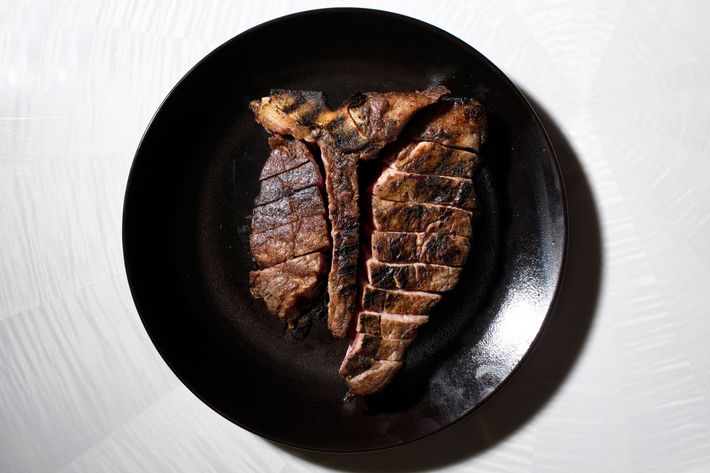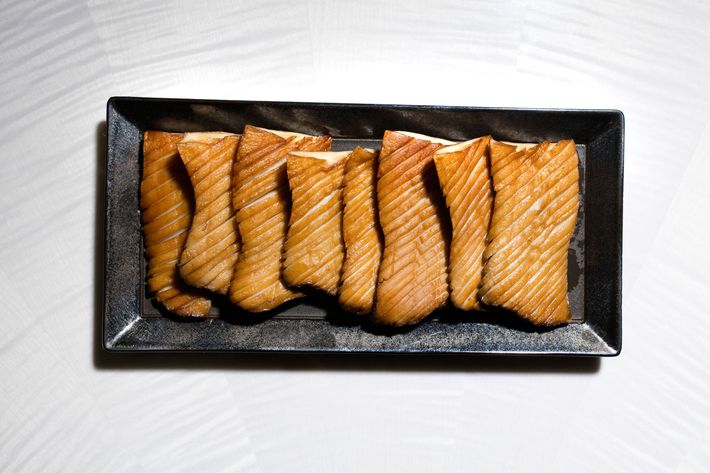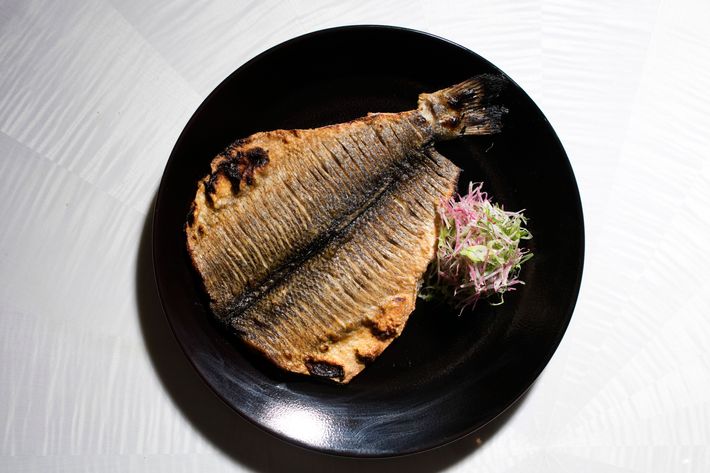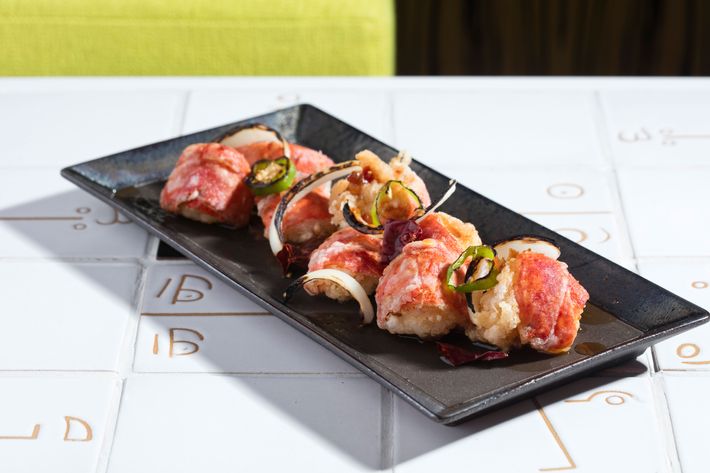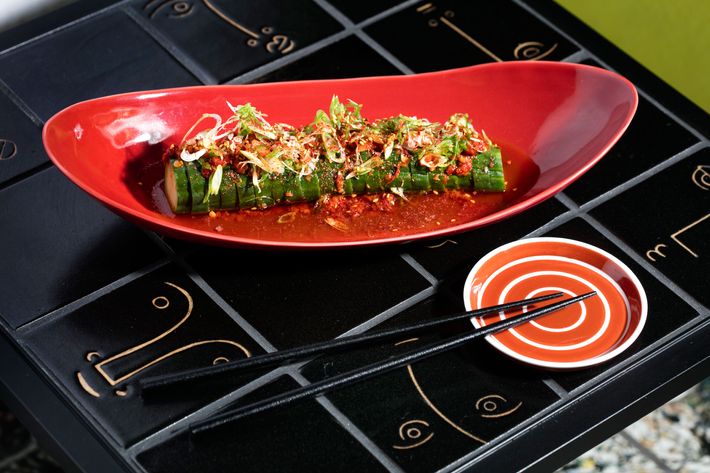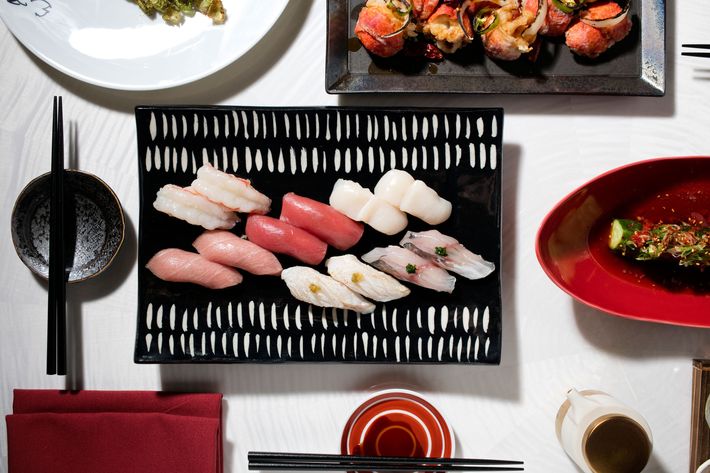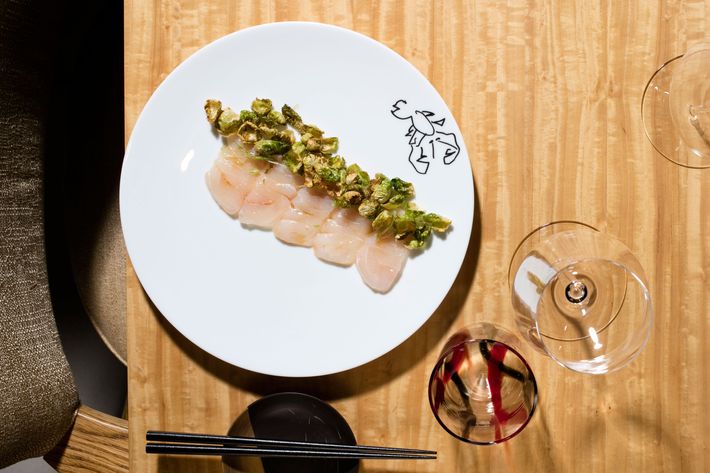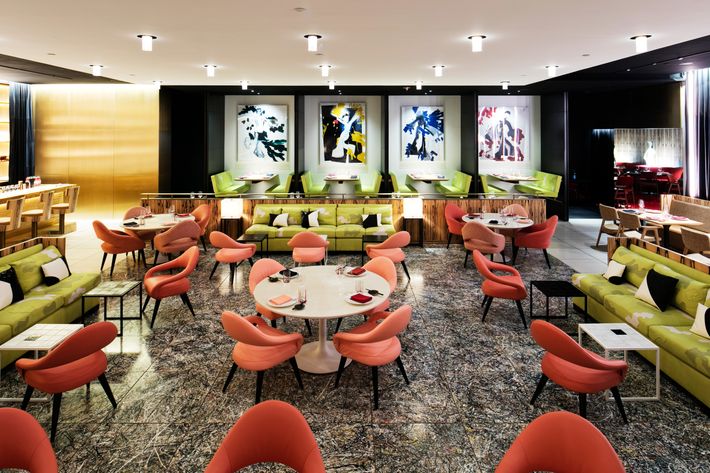 The Lobster Club, 375 Park Ave., nr. E. 52nd St.; 212-375-9001
Due to a misunderstanding about the menu, Grub Street originally described the teppanyaki porterhouse and branzino as being served together. They are separate dishes.