Nusret Gökçe, better known by his nom de hashtag Salt Bae, has been off the radar for a near-eternity in internet years. (#SaltBae was last trending on Twitter 11 months ago.) He's spent time since hanging out with Leo DiCaprio and voting in Turkey's elections, but let's be real: It's been almost a year; New Yorkers just want an update on the Nusr-Et outpost they were promised would open this month in midtown.
This week, they got it — on the sly. It took the form of a New York Craigslist "food/beverage/hospitality" ad: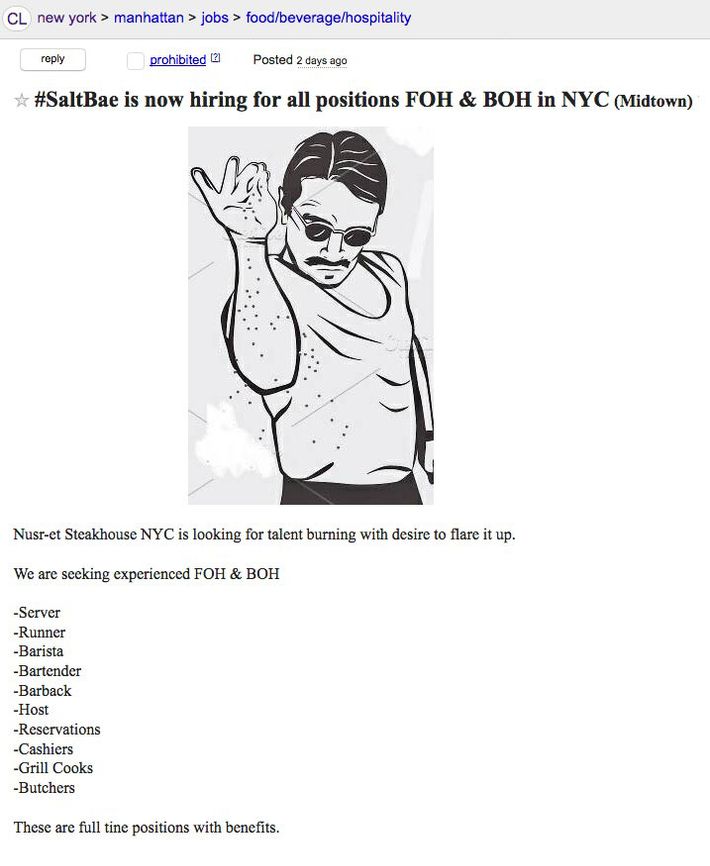 The listing, first spied by Eater, encourages industry professionals who are "burning with desire to flare it up" to apply for a variety of front- and back-of-house jobs at the forthcoming steakhouse. There's literally almost no info beyond that, but applicants — the internet begs you: Please film all of the people who try demonstrating their knife skills to score butcher positions.