This year, Hidden Valley has the perfect holiday gift for the person in your life who literally has everything except a five-liter keg of ranch dressing: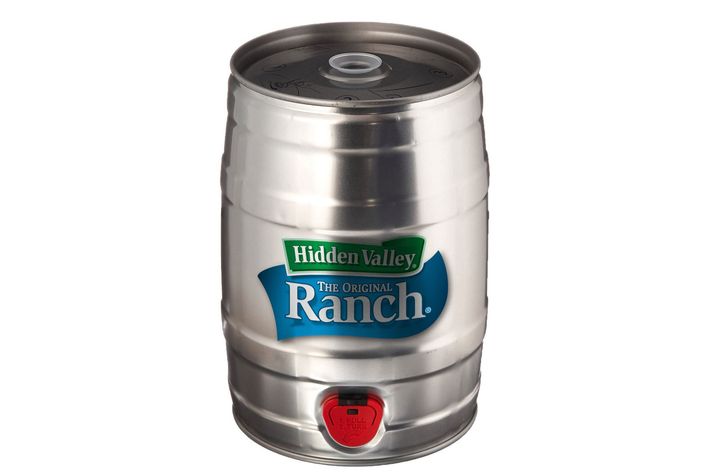 It's perfect because it is indeed a five-liter keg of ranch dressing. It's one of two pages of Hidden Valley goodies ready to plague white-elephant gift exchanges next month that are being sold by the Flavour Gallery, a website with food-related merchandise ranging from 5 Napkin Burger paraphernalia to $30 Guy Fieri "Knuckle Sandwich" T-shirts.
Hidden Valley's mini-kegs are ten inches high by six inches wide, stackable, lined with a special FDA-approved coating that keeps contents fresh, and proudly adorned with a giant logo. They'll also set you back $50 apiece, but don't fret the price — each comes preloaded with "a year's worth" of creamy dressing.
That quantity is placed in quotes because who is Hidden Valley to presume to know 365 days of customers' ranch-eating habits? If the recipient does haul this pressurized vessel home, money is on them being the type who'll also stop by Costco to load up on ten-pound bags of baby carrots, and float that keg before they think about 2018 New Year's resolutions.