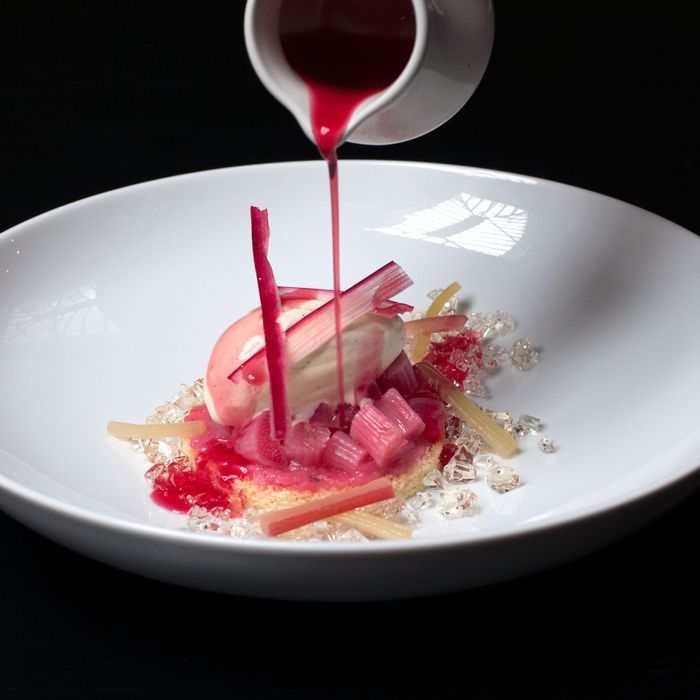 Pour one out.
Photo: Kathryn Palmieri/New York Magazine
Rebelle had all the bones of a successful restaurant: an acclaimed chef, Daniel Eddy, who worked with Daniel Rose at Spring in Paris; an excellent wine list from Patrick Cappiello; and a great location, right on the Bowery. After a little over two years, though, the Michelin-starred restaurant will close on Saturday, November 18.
Cappiello, Eddy, and partner Branden McRill opened Rebelle following the success of Pearl & Ash, which is literally next door. Early this year, the team opened an all-day restaurant in Philadelphia, Walnut Street Cafe, with baker Melissa Weller. It received a three-bell (Philly's adorable equivalent of stars) review from the Inquirer's Craig LaBan.
Fortunately, New York's never short on French restaurants — Le Coucou, Bâtard, Le Coq Rico, and Gabriel Kreuther are all relatively new additions — but Rebelle stood out for being a little more casual and relaxed than the rest. It'll be interesting to see if the talented Eddy commits to Philadelphia or tries again in New York.