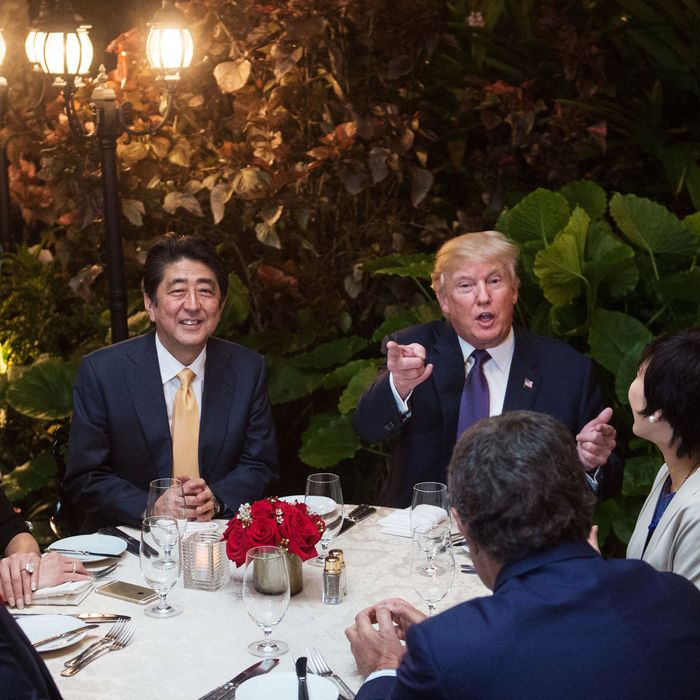 Photo: Nicholas Kamm/AFP/Getty Images
Donald Trump likes his routines, like going to his own golf courses and dining at his own restaurants. So when the president has been spotted dining out in Washington, D.C., it's been at the steakhouse inside his Trump International Hotel, which has attracted lobbyists, diplomats, and others trying to cozy up with the administration. Now, though, he says he's ready to branch out.
During an interview with "The Larry O'Connor Show," Trump announced what's next on his agenda, saying, "In Washington you do have some great restaurants, and I'm going to start going to them." Apparently, someone chided him for never going to other restaurants, something that Trump says never occurred to him — but which he'll "start doing."
No doubt this will be awkward for some restaurateurs who might be disinclined to host him, especially in a blue town like D.C. For what it's worth, Trump also declared the White House his favorite restaurant, describing it eloquently as "such a beautiful, incredible place" staffed by "special people" where "the food is very, very good." (Plus they're probably used to his overcooked-steak order by now.) How can you compete with that?