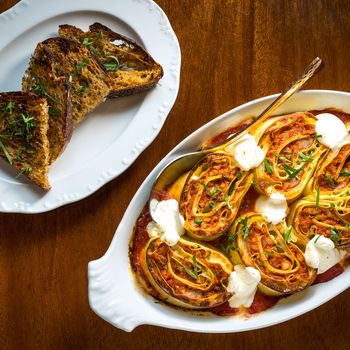 Lasagna for two with sweet Italian Bolognese, besciamella, tomato sauce, robiola cheese, chopped parsley, and a side of garlic sourdough bread.
Photo: Noah Fecks
Husband and wife chefs Scott Tacinelli and Angie Rito have a knack for eye-popping food. For Quality Italian, they created the chicken Parm pizza, a giant disc of poultry smothered in bubbly, golden cheese that's like a finance titan's idea of Sunday gravy. The duo spent time working on a smaller scale at East Village bar Dinnertable and running a noodle-centric pop-up called Pasta Omakase, all the while honing their playful, boisterous approach to Italian-American cooking. They'll continue down that red-sauce-paved path with Don Angie, which opens tonight in the West Village.
Tacinelli and Rito have a clear fondness for pasta, and the menu (check it out here) features a signature of theirs in the lasagna for two they first served at Dinnertable. But one dish also features a technique rarely seen in this city: two-toned dough. The fear, of course, is that this could be leading to rainbow spaghetti and galaxy orecchiette, but it's a cool and appealing technique. In this case, the candy-wrapper-looking caramelle pasta are given zebra strips from black sesame and intertwined so that it doesn't look all that unlike an old-school candy. It's filled not with sugar but seasoned Italian buffalo-milk ricotta and with a brown butter sauce, honey-pickled persimmon, shallot, black sesame puree, and opal basil.
Spins on Italian-American favorites are peppered throughout the menu, like the stuffed garlic flatbread, a Caeser-esque salad made with chrysanthemum greens, and a prime rib braciole. Drinks from Bryan Schneider (who worked at Clover Club, Daniel, and Quality Italian) stick to the Italian-American theme, like the Americano, Americano, the classic Italian aperitif poured over espresso ice. (Check out the full cocktail menu here.) If cocktails aren't your thing, the wine list will emphasize Italian wines and American vintages made using Italian grapes.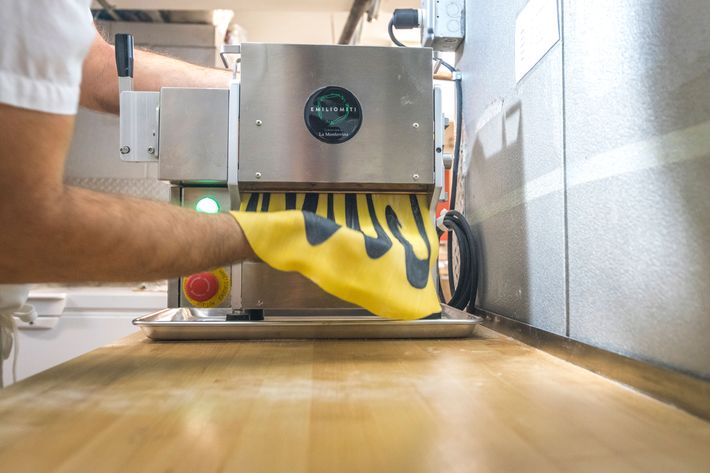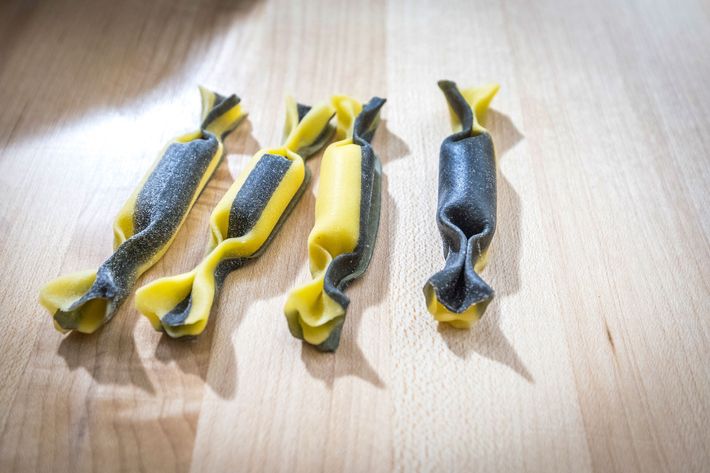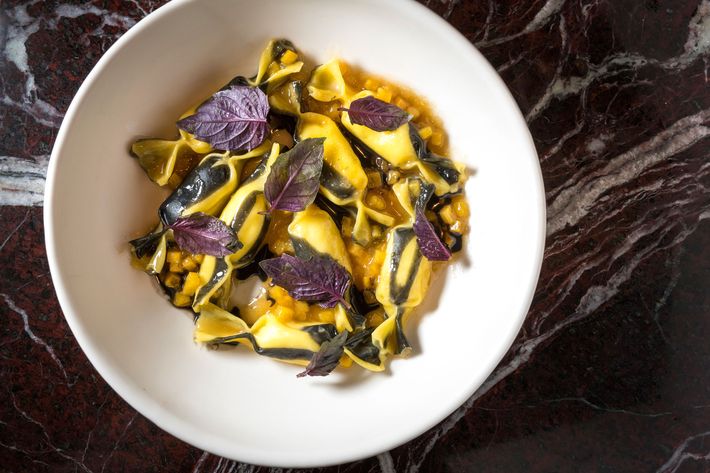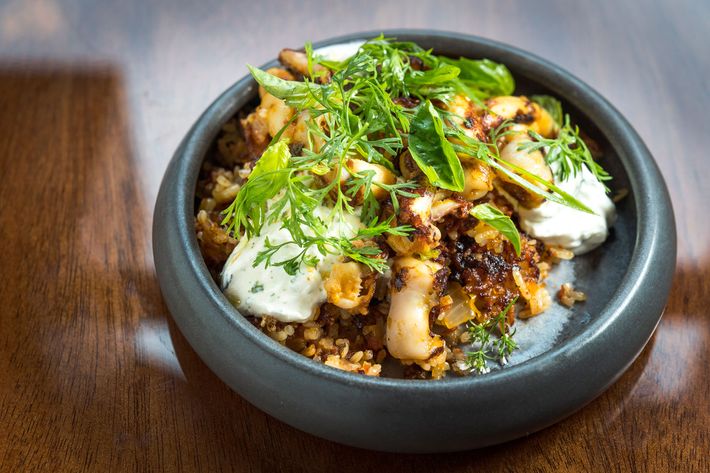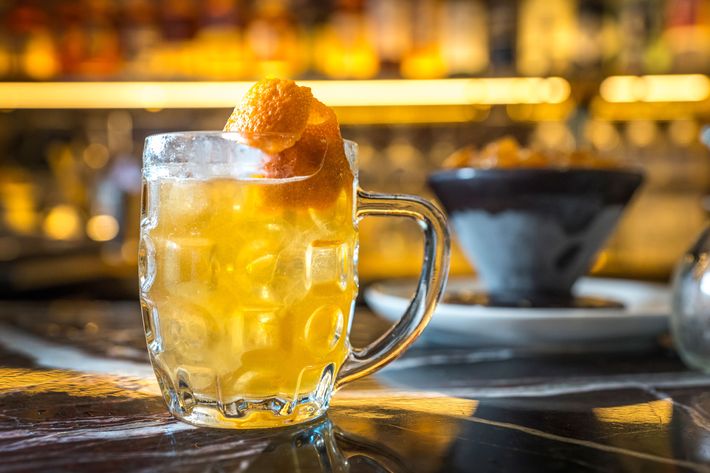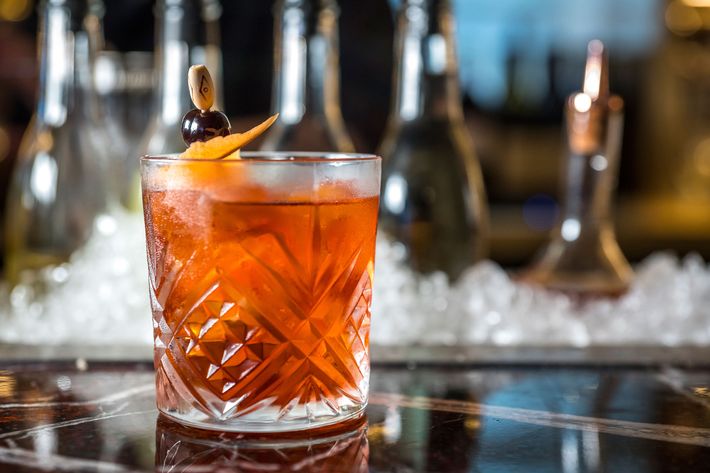 Don Angie, 103 Greenwich Ave., nr. W. 12th St.; 212-889-8884