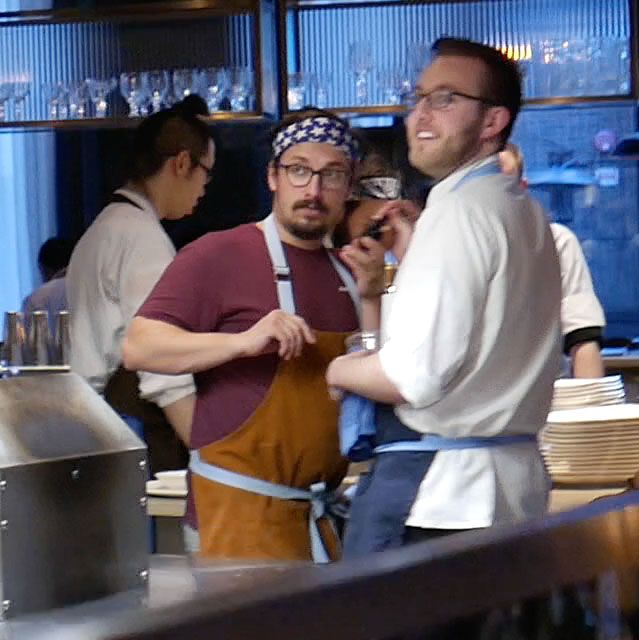 One of Chicago's most successful restaurant groups has fired an executive chef for failing to take action after a personal photo of a female employee was circulated among staff without her knowledge. Cosmo Goss was the executive of One Off Hospitality Group's five acclaimed Publican restaurants, and Eater Chicago reports that ownership says he failed to notify HR or fire the offending employee after it was brought to his attention. The general manager of Publican Anker, Antonio Molino, was also terminated. The employee who shared the photo had been fired earlier this year for performance issues.
The incident happened in late 2016 when the photograph was shared with Goss, according to statements from both the chef and One Off. The company says that neither he nor Molina approached the issue seriously, while Goss claims that the photographed woman never approached him. The incident was then reported to human resources earlier this fall, prompting a three-week-long investigation. During that time, Goss was barred from the company's Wicker Park businesses.
Speaking with the Chicago Tribune, a spokesperson describes Goss as thinking "it was a fleeting incident," and saying he only "discussed it with other employees." Continuing, she tells the Tribune that "the old mantra is that it's 'just kitchen culture,' that 'it's just the way it is.' It is actually counterproductive to perpetuate that." In response, One Off says it will examine its employee training and handbooks and that "it's our responsibility to address instances of inappropriate workplace conduct thoroughly and with zero tolerance."
Through his statement, Goss says the incident was not normal for the restaurant and that he "did not rise to the occasion" despite his position of power. Saying he now recognizes that the incident "was wholly unprofessional and unacceptable," he further expressed regret over his inaction, and apologized to the woman whose privacy was violated. It's an undignified end at the company for Goss, who spent seven years working for the company and was named executive chef in 2016. He is also attributed as co-author of Cheers to the Publican, but has been removed from the promotional tour. He was on his way out, however, and has been planning his own restaurant with former Nico Osteria chef Erling Wu-Bower that One Off is a partner in. According to the spokesperson, the partnership and Goss's position are both being reviewed.