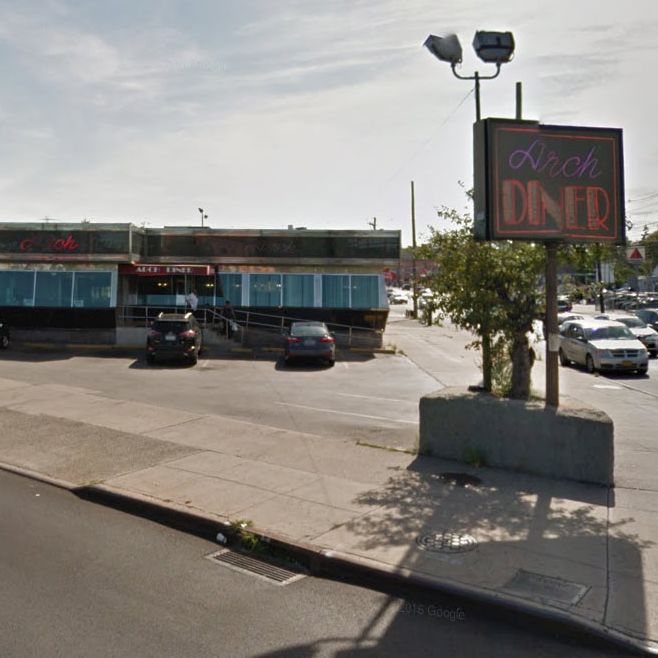 She worked at the Arch diner.
Photo: Google
A waitress at a Brooklyn diner has been accused of taking advantage of an elderly customer to the tune of nearly half a million dollars. The New York Daily News reports that 46-year-old Alice Legall was arraigned on Tuesday and faces charges of grand larceny, criminal possession of a forged instrument, and identity theft. Legall worked at the Arch Diner in Flatlands, and first became friendly with the elderly woman back in 2002. An 84-year-old widow, the victim was helpful toward Legall in a neighborly way and let her buy minor items at the local drug store and supermarket.
However, that generosity was taken advantage of, prosecutors claim. Along with forging the elderly victim's signature on 75 checks made out to herself, Legall has been accused of making purchases at Apple, Victoria's Secret, and Miami restaurants; staying at hotels; and going to Harrah's in Atlantic City, all on the victim's dime. She was held on $2.5 million bail, and if found guilty could face 15 years in jail.