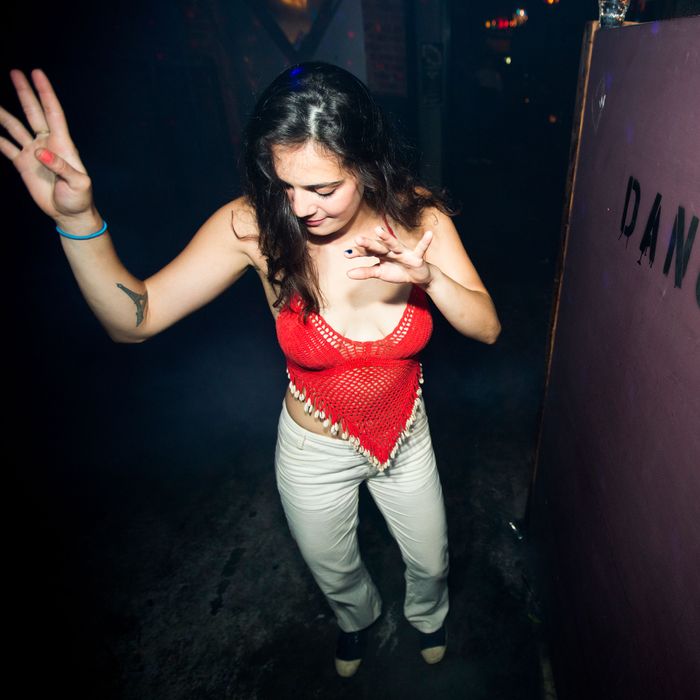 Time to do a little jig.
Photo: Nicholas Rhodes/Corbis via Getty Images
Karma has finally come for New York's wildly outdated Cabaret Law: The bizarre, almost century-old regulation that makes it illegal to dance in more than 99 percent of the city's bars is expected to get yanked tomorrow when City Council votes on a bill to repeal it. Even many New Yorkers don't realize this ban exists, since it sounds pulled from one of those books of dumb bygone U.S. laws (you know, opposite the page on how it's illegal in Alabama to wear fake mustaches that cause laughter in church). But the legislation — long a target of lawsuits — has effectively meant that bar owners who like to get down operate in Fahrenheit 451–style fear every time a group of customers gyrate or tap their feet.
It was enacted in 1926 by Mayor Jimmy Walker, ostensibly to help police crack down on speakeasies. But then Prohibition got repealed, while the Cabaret Law did not. Arguably more controversial were its not so subtle racist overtones: It wasn't just that generic unlicensed dancing was illegal — the ban also prohibited more than three musicians from performing at once, and didn't allow percussion, brass, or wind instruments. These rules obviously hurt jazz clubs in Harlem more than, say, piano bars in the Village.
Granted, it's been amended over the years and even went unenforced for periods of time, but it always stayed on the books. To be lawful, bar and club owners who want patrons to have the freedom to dance have had to cut through a ridiculous amount of red tape to obtain a special license — pay fees as high as $1,000, obtain approval from the property owner and FDNY, install security cameras, etc. As a result, the Times says only 97 of New York's 25,000 bars and restaurants currently have one. Recent "violators" include bars like Muchmore's in Williamsburg; it got fined in 2013 after an officer investigating a noise complaint witnessed people "swaying" to music. (And in fact, it's mostly angry neighbors who've wielded the law as a weapon since the advent of city's 311 line.)
The repeal bill was introduced by Rafael Espinal, a councilman whose Brooklyn district includes well-known (but unlicensed — who knew?) music venues like Bushwick's Bossa Nova Civic Club. Bill de Blasio's office tells the Times that the mayor "strongly supports repealing the law," although he believes they'll need to retain "some of its security requirements" like surveillance cameras and security guards so that all that hip movement doesn't get too out of hand. Espinal assures the paper that he's got the 26 votes he needs, so New York's days of no dancing are "over."