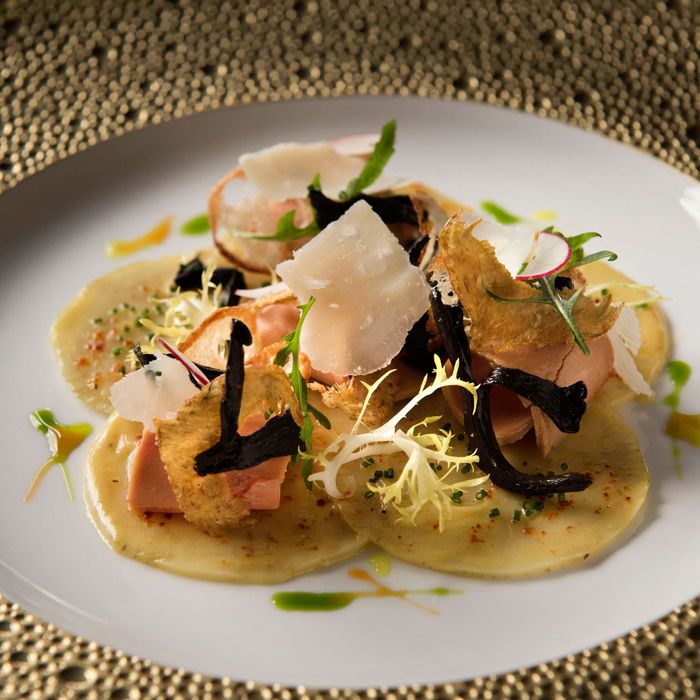 The new dishes include l'artichaut or artichoke carpaccio with foie gras and Parmesan.
Photo: Liz Clayman
There are great chefs, and then there is Joël Robuchon, a culinary icon who has nothing left to prove. With a style defined by intense meticulousness on and off the plate (and a temper to match), Robuchon was once called the "chef of the Century." In 1994, his eponymous restaurant was deemed the world's best, and over the course of his career, Robuchon has parlayed his success in France into a worldwide empire, racking up 31 Michelin stars along the way.
The most prominent of Robuchon's projects these days is his L'Atelier de Joël Robuchon brand, which has a dozen locations in cities like Singapore and London. The restaurant was an early adopter of the omakase-inspired chef's counter that's since become ubiquitous in cities like New York, where the chef once operated a location inside of midtown's Four Seasons hotel. That closed five years ago, making our city one of the world's only jet-set capitals without a Robuchon restaurant. (Las Vegas has two!) That will change next week when Robuchon opens a new Atelier in the Meatpacking District space that most recently belonged to Colicchio & Sons, but the question is: Why now?
"First of all, I didn't want to leave New York. I loved the restaurant, the customers, and found myself in the middle of a dispute," Robuchon explained through a translator. "I have offers to do restaurants everywhere. But New York is the capital of the world. It's, possibly, the hardest city in the world to open a restaurant in. There's so much competition, and these young chefs like Daniel Humm are doing incredible things. I want to be among them."
Robuchon calls the Meatpacking District the ideal spot for his new restaurant and, to run the show, Robuchon tapped several longtime collaborators: chef Christopher Bellanca, who cooked at the Four Seasons location of L'Atelier; pastry chef Salvatore Martone, formerly of the Las Vegas location; and baker Tetsuya Yamaguchi, who has worked under Robuchon for two decades. There will be a second restaurant attached to this Atelier: the bistro-style Le Bar de Joël Robuchon, a more casual space for people to drop in for a quicker meal or drink. The food there is simpler, with dishes like beef fillet with peppercorn sauce, lobster-frites, and croque monsieur with comté.
"I have a similar place in Monte Carlo, but it's not near a L'Atelier, but in a hotel," Robuchon says. "If it works in New York, this city is a bit of a different animal, it'll be a really good test. If it works here, it should work everywhere, and I would love to do more."
This Atelier will also be the first to feature a vegetarian tasting menu, though Robuchon says it's not about having a vegetarian restaurant so much as catering to people's preferences. Robuchon himself had to change his dietary habits because of health problems, and talked about his new breakfast habits (a tomato and avocado salad, with just the right sized salt flakes and peppercorns.)
Despite the minimal changes — which are more evolutionary than revolutionary — the food still reflects the chef's exacting style, and along with signatures (le banane passion, quail stuffed with foie gras) there will be new dishes like artichoke carpaccio with foie gras and Parmesan, as well as eggs with eggplant compote, confit lemon, and coriander. Take a look a some of the food that awaits.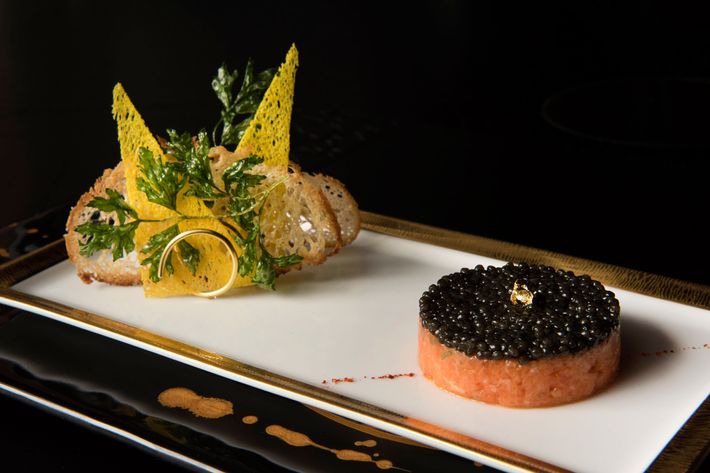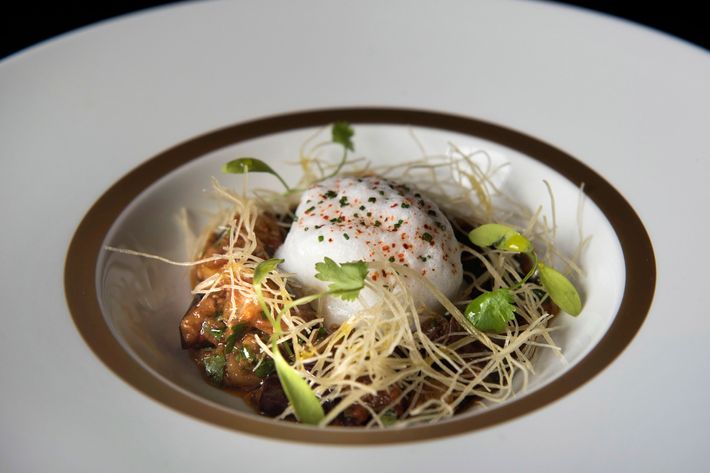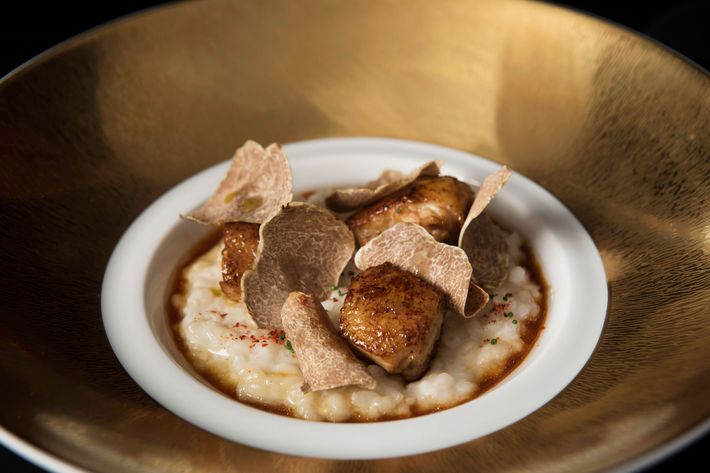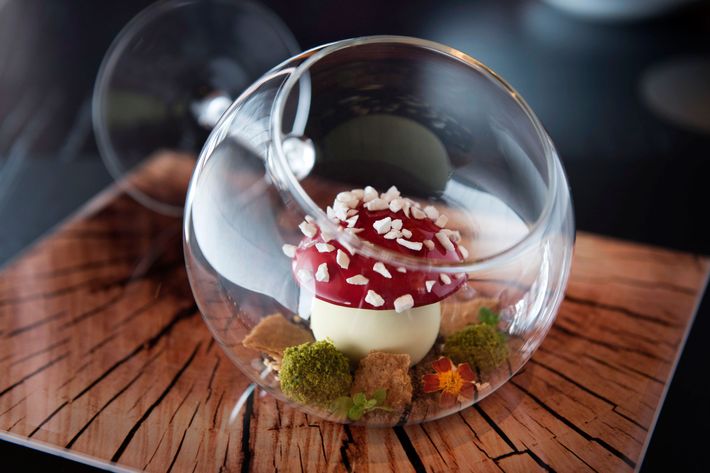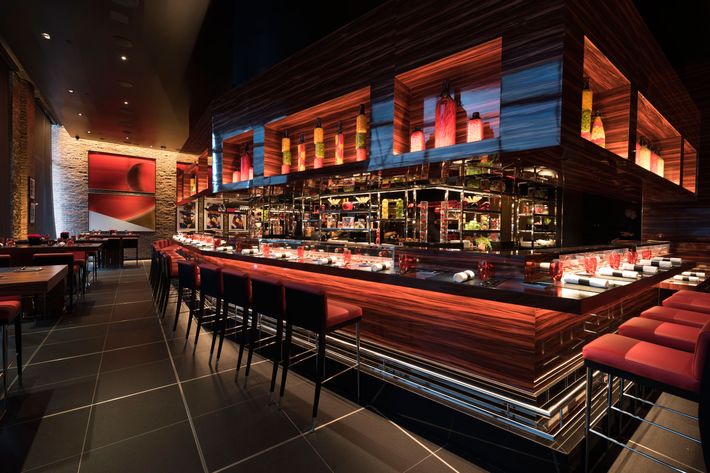 L'Atelier de Joël Robuchon, 85 Tenth Ave., at W. 15th St.; 212-488-8885