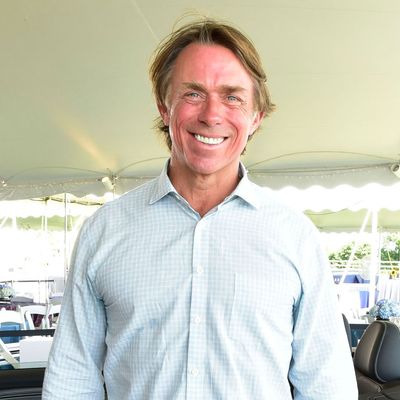 The news was announced in a letter to staff.
Photo: Eugene Gologursky/Getty Images for Hamptons Magazine
New Orleans chef John Besh has stepped down from his Besh Restaurant Group, two days after an explosive report about a culture of sexual harassment and abuse at the company. The New Orleans Advocate obtained a letter sent to staff in which company executive Shannon White announced the news that Besh was going "to provide his full focus on this family." A spokesperson confirmed the authenticity of the letter, but did not comment on whether Besh will retain his ownership stake or if there will be a name change. White will be the company's chief executive officer going forward.
In the letter, White explained steps she says the company is taking to address the Group's myriad issues. It has hired an agency to independently investigate if there are unreported claims, will revise its sexual-harassment policy and code of conduct, and create an employee-assistance program to offer counseling, a confidential hotline to report claims, and more. She also says that a new employee-training program with more sexual-harassment training was started last week. In her letter, White writes to her employees that "our goal is to earn your trust and for you to know that we take all concerns seriously." Besh had released a statement expressing regret, but would not admit to looking the other way or cultivating a culture of sexual harassment and misconduct.
In his New Orleans Times-Picyuane report, Brett Anderson shared allegations from 25 women that included coerced sexual relationships; an environment where men made suggestive comments, and inappropriately touched women with impunity; and more. The company neglected to create an HR department, only setting one up last week i the days before Anderson's report. In a Facebook post, ex-Shaya chef Alon Shaya claims he was fired for speaking out about sexual harassment and that every one of his requests to set up an HR department were denied. A former line cook at Shaya alleged that she "heard daily 'jokes' about rape, including one joke about pedophilia" and that nothing changed after she complained.