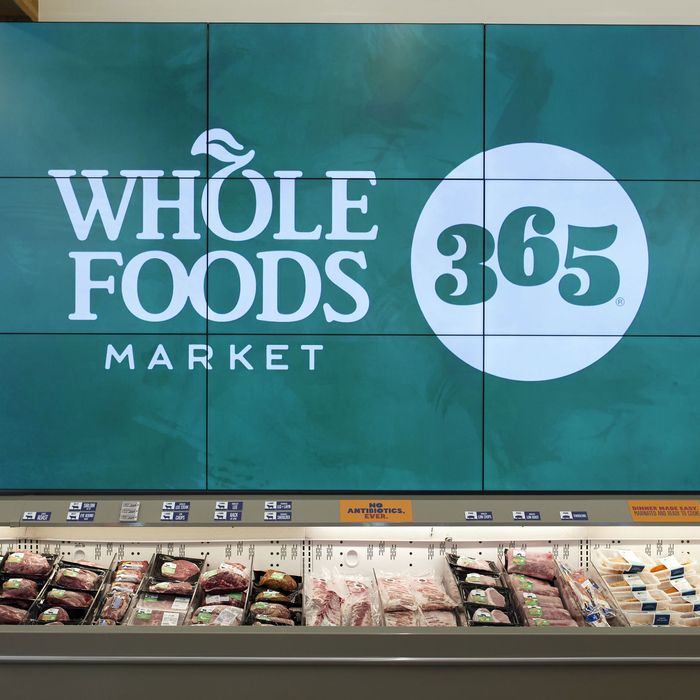 Get those "smaller, less beautiful" apples while you still can.
Photo: Patrick T. Fallon/Bloomberg via Getty Images
When Whole Foods opened the first of its 365 spinoff stores last May, it came with some big promises. In-store tattoo parlors ultimately didn't make the cut, alas, but the company did say that 365 would be a nationwide chain where shoppers could find "a lot of other cool stuff" at prices that wouldn't break the bank. That was 17 months ago, and Whole Foods has only opened five more of these smaller stores since. This past Saturday that number actually shrank: Its third location, which was just a few miles away from Amazon's Seattle headquarters, abruptly closed its doors for good after a 13-month run (one of the most short-lived in Whole Foods' history, The Wall Street Journal reports).
Whole Foods insists that Amazon isn't to blame, and that this shouldn't be seen as the beginning of the end for 365. It's easy, though, to see why cynical people might sense wavering commitment: When the e-retailer lowered Whole Foods' prices earlier this year, it seemed as though a separate line of budget-friendlier stores might be redundant. Visit the 365 website right now, and you're instantly greeted by a pop-up that proclaims, "We're growing 24/7," and the company made sure to tell the Journal it still "has plans to open two more" locations in San Francisco and Brooklyn. However, a map on the website lists a lot more than two — it plots 14 locations that are supposedly "opening soon" in ten different states, which would seem like a much more impressive figure to cite. Also, reviews for the half-dozen 365 stores already in operation have been decidedly mixed. An analyst interviewed by the Journal says the 365 chain's "real value" is actually its ability to act as "a testing ground," and it's possible that task is no longer necessary. Even back when Whole Foods announced the launch, the company couched it in news that it was also going to test larger, normal Whole Foods stores — basically the complete opposite of 365, suggesting it was pitting the ideas against one another to see which would emerge victorious.
It's common knowledge that lagging sales in recent years were partly a result of the chain's "Whole Paycheck" reputation. The 365 stores were a response to that, but with new owner Amazon seemingly determined to convince people that Whole Foods itself is a viable option for everyday shopping — dropping prices sporadically — it's easy to see why stand-alone, cheaper stores would no longer have much utility for the Whole Foods brand.
As it turns out, just last month CEO John Mackey announced that he thinks Amazon has already accomplished this feat. "One reason the merger came about is Whole Foods was in a trap, and I couldn't quite figure how to get out," Mackey said at an industry forum. "Now we've embraced [Amazon]'s narrative, and so 'Whole Paycheck' disappeared. We escaped the trap. I feel a little bit like Houdini."