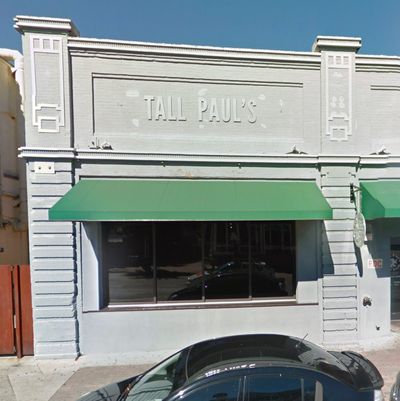 It promised tickets redeemed for beer "will be disposed of."
Photo: Google Maps
A Gainesville, Florida, bar did everything in its power to frustrate white-nationalist Richard Spencer's speech today at the University of Florida. This is Spencer's first visit to a college since the "Unite the Right" rally at the University of Virginia turned deadly. Almost nobody, including the university itself or Florida governor Rick Scott, wants Spencer to give this speech, but he threatened to sue and was allowed to proceed, so now protesters like Tall Paul's Brew House are doing what they can to help him understand that his ideology is unwelcome.
In a Facebook post last week, the bar offered to exchange one of its Alligator Brewing beers for every two Spencer event tickets. "We unfortunately can't stop him from bringing his hate to Gainesville. But we can empty the room so his disgusting message goes unheard," the message read.
Two tickets wasn't a random number; it was supposedly the maximum number that event organizers would distribute to any given person. Hence, the idea was to create an incentive for each Alligator Brewing fan to grab the max number, "leaving two more empty seats in the Philips Center." Those sympathetic to Spencer, however, didn't like this idea, and so they, of course, started issuing death threats to people at the bar and brewery.
The plan also hit a logistical snag earlier this week, when Spencer said his people were aware of Tall Paul's plot, and had put "a system in place to combat that": Instead of releasing the tickets online as planned, they decided to distribute them at this afternoon's event on a first-come, first-served basis.
The event's coordinator Cameron Padgett also apparently swung by Tall Paul's yesterday. First, he tried exchanging what the bar says looked like fake tickets for a free beer. When that didn't work, he apparently moved on to Phase Two of his plan: He began "fabricating false slurs" that he claimed staff had used against him.
He eventually left peaceably, but it's unclear what the outcome of Tall Paul's plan will be. A few hours ago, Tall Paul's posted a Facebook update saying it's now dawned on them, thanks to Padgett's stunt, that they can't verify tickets' authenticity, so the exchange program might not happen anyway. Whatever happens, one hopes everybody remains safe.