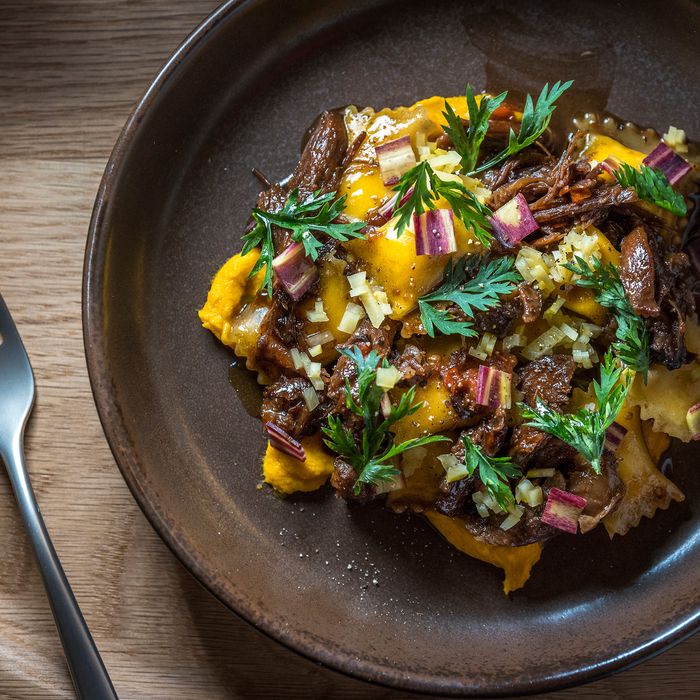 Carrot agnolotti with lamb neck and pickled squash.
Photo: Noah Fecks
Le Turtle's brand of quirky-cool made it a surefire scene with the downtown crowd, but Greg Proechel also made it an actually good place to eat. He left that restaurant in July for new ground in the Nomad neighborhood, where tomorrow he will open Ferris in the Made hotel. Here, he serves a New American menu that's more exciting than your typical midtown hotel's. Clever if subtle tweaks on familiar ingredients are common, like the black-sesame tahini served with beets and the pumpkin mustard that comes with the very purple Okinawan sweet potato. Other dishes include Ibérico pork collar with black bean sauce, a côte de boeuf for strict carnivores, and duck breast with charred eggplant jam.
There's quite a bit of pedigree here. Proechel also worked at the fine-dining favorites Eleven Madison Park and Blanca. Major Food Group alums Charles Seich and Jenny Lakin will, respectively, run the front of house and manage the wine list. And the cocktails are from two staples of the downtown and Brooklyn bar scene, Natasha David and Jeremy Oertel. (She runs Nitecap and worked at bars like Maison Premiere and Death & Co.; he at Donna and Mayahuel.) Their succinct drink menu includes drinks like the L'Amie (vodka, suze, fennel, ginger, and lime) to go with Lakin's wine list.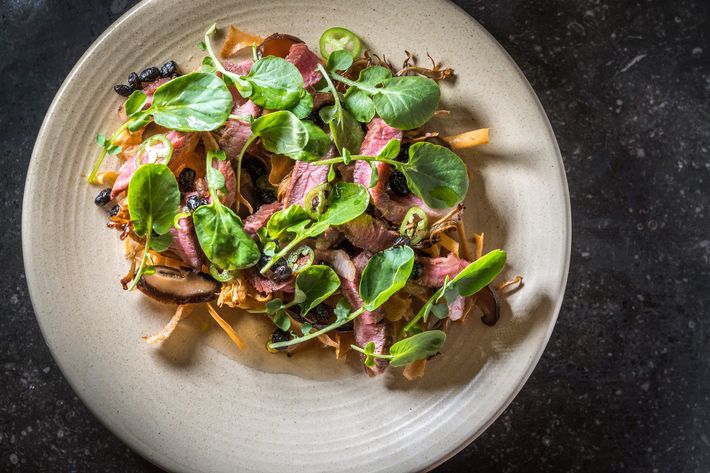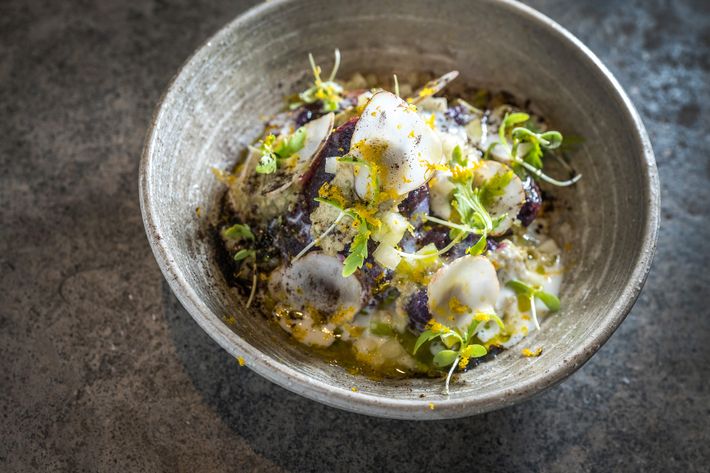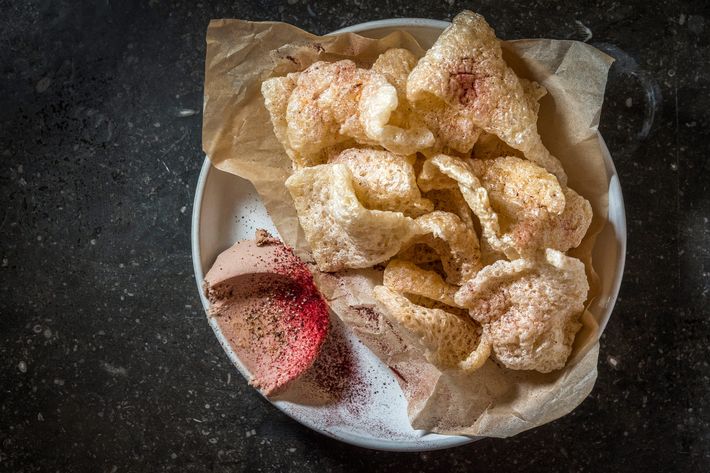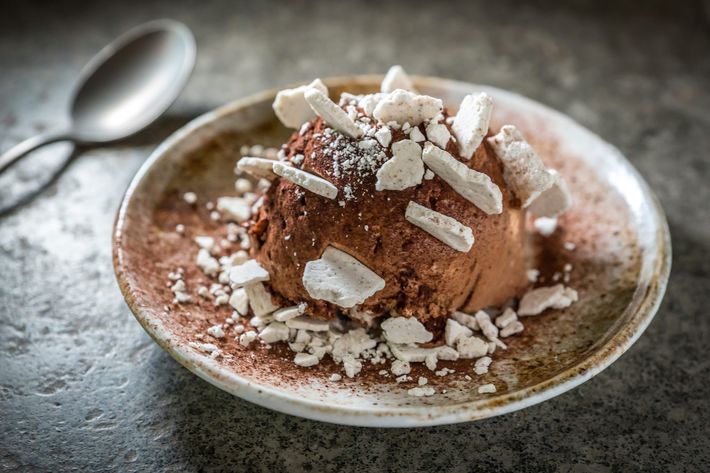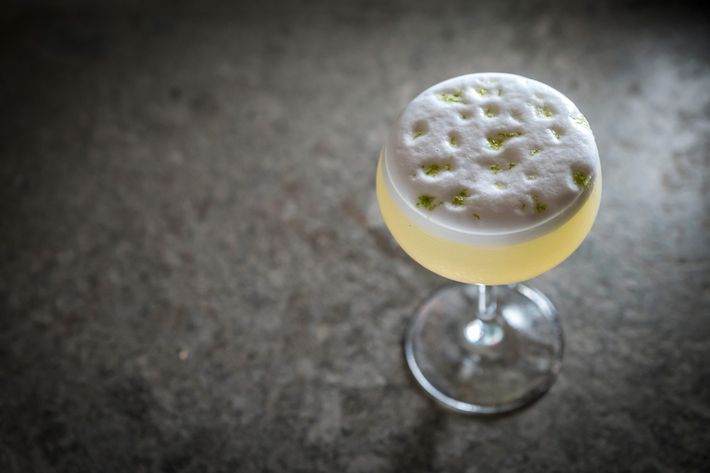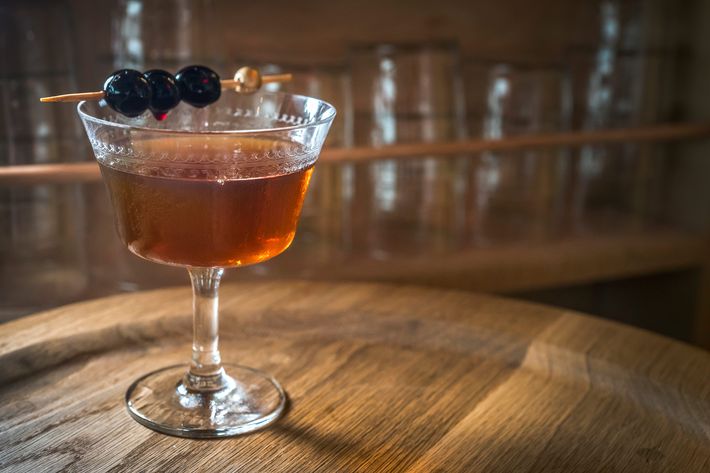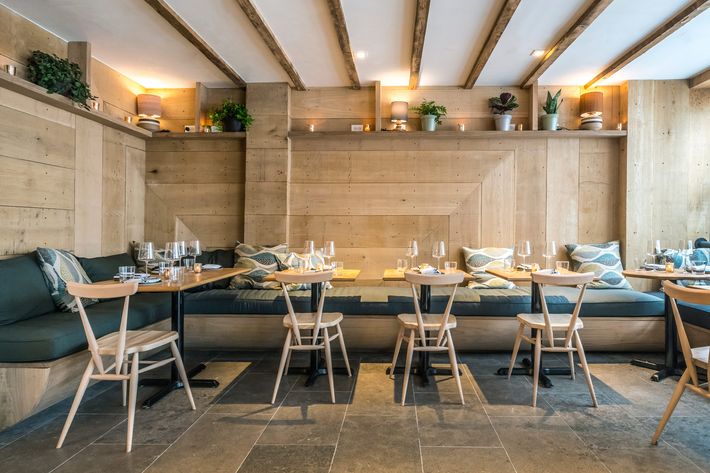 Ferris, 44 W. 29th St., nr. Sixth Ave.; 212-213-4429