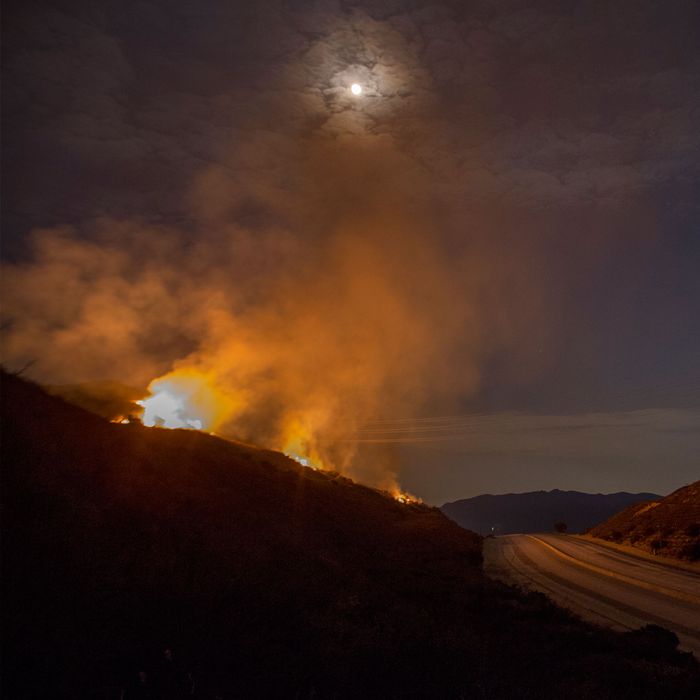 Over 20,000 people have been forced to evacuate.
Photo: David McNew/Getty Images
Fourteen wildfires have spread across eight Northern California counties, causing Governor Jerry Brown to issue an emergency proclamation and ask the federal government to declare a major disaster. The fires have caused more than 20,000 people to evacuate and destroyed upwards of 1,500 buildings, including many people's homes. One resident in a Santa Rosa retirement community who spoke with the New York Times pointed to his jeans and shirt and said, "This is all I have. And one pair of glasses."
Responding to the losses endured by many residents, San Francisco chef Dominique Crenn has put out a call on Instagram for anyone who wants to help her crews at Atelier Crenn and Petit Crenn make sandwiches for victims. They'll be making the sandwiches today at 10 a.m. PT, and Crenn says they're welcoming all paper wrap, bread, and cheese donations. Like many chefs in San Francisco, Crenn has a personal relationship with farmers in neighboring counties. Yesterday, she shared that the Sonoma County farm, Blue Belle Farm, that will supply all of her restaurants' produce and more in 2018 is in the red zone and the tenants had been evacuated.