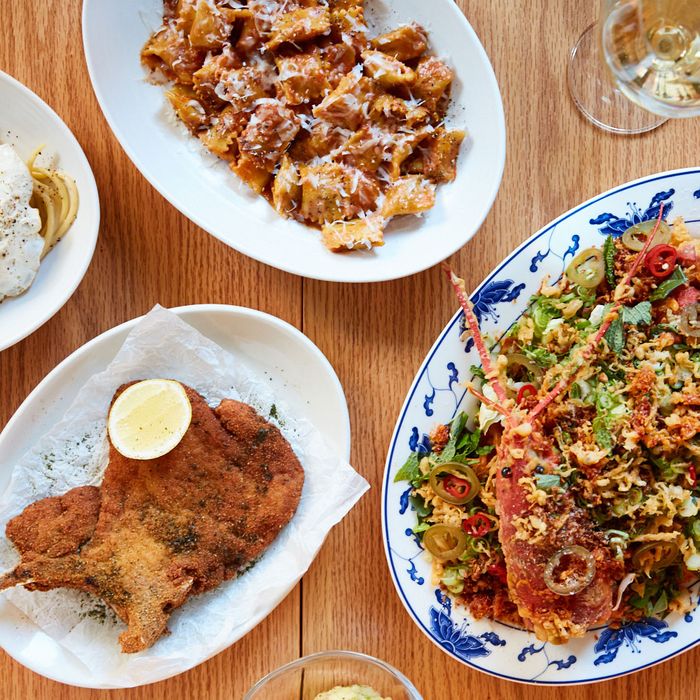 A typical spread at Nishi 2.0.
Photo: Miachel Breton
Now that David Chang's Momofuku is an international restaurant empire, there's a question of what, exactly, a "Momofuku" restaurant really is. What does the name mean to diners, and how does that translate to the food and the space? It's an issue that's plagued Chelsea's Momofuku Nishi since it opened at the beginning of 2016. The space has seen a series of identity shifts in the 20 or so months that it's been open, but at the end of September, Chang and chef Joshua Pinsky closed to overhaul the restaurant and start over. Now, they're reopening Nishi this month as Momofuku's first Italian restaurant. There are even — get ready for it — cushioned seats and comfortable banquettes.
"I mean, it's crazy to say that we didn't have a definitive plan," Chang says of the opening. Originally, he'd built it as an outpost of his growing Fuku chain. Then he thought about turning it into another Noodle Bar. But three weeks before it opened, Chang explains, "There was a crisis of, We don't actually want to do that." Eventually, it turned into a sort of Italian-meets-Korean hybrid. "The real goal was to see if we could run a no-tipping restaurant, and then reverse engineer the concept from there." In short: that didn't work. Tips returned just six months after opening, and the whole idea behind the place never quite seemed to come into focus. "It sucks," Chang says. "I'm mad because I feel like I ruined that cause with my decisions … Obviously, there was a discrepancy between the food we were serving and the décor."
The week of October 16, Nishi will officially welcome guests back with a menu of dishes like orecchiette with octopus and broccoli rabe, chitarra spaghetti with "duck-leg agrodolce," and fried lobster fra diavolo with chili spaghettoni. (Note: It'll soft-open and close intermittently until the 16th, while the team irons out the kinks.) "I'm just trying to make it more familiar," Pinsky says of the new menu. "Less of what a cook wants to cook for a cook, or to impress Dave." (He doesn't realize he's echoing a sentiment in New York Times critic Pete Wells's one-star review.)
Whether this approach will work — and appeal to the neighborhood's diners — is still an open question. The team still isn't quite sure of the role they want Nishi to play both in Chelsea and in the context of Momofuku, the brand. Pinsky says, "We're hyperfocused on our neighborhood"; Chang refutes, "I think the neighborhood is just the feel, but I don't think it's their ambition." But for Chang, the revamp is as much about saving a restaurant before it's too late as it is about empowering his team. "There's a massive talent exodus," he says. "I'd be damned if these guys would open up a restaurant outside of New York City."
Even with Momofuku's massive following, it's tricky to pull off a restaurant redo and shift the public narrative. "We're only going to change those perceptions one plate, one customer at a time," Chang says. "Who gives a shit about anyone else?" In terms of the larger empire: "I don't think things have changed in terms of how we want someone to perceive us," he says. Chang wants Momofuku to signify "great value, delicious food, cooked in the best way possible, with all the proper techniques." It's a broad mission statement, but at least with Nishi, their aim is now more precise.
"This is more logical and sensible because, quite frankly, it's their vision, and my vision is convoluted and stupid," Chang admits. "Less of me and more of them."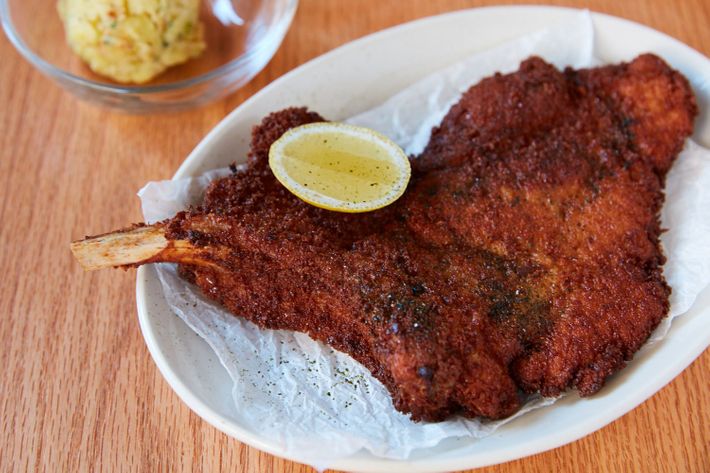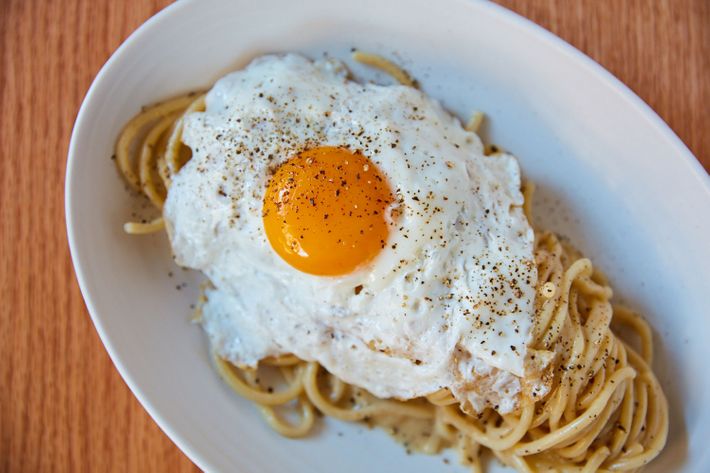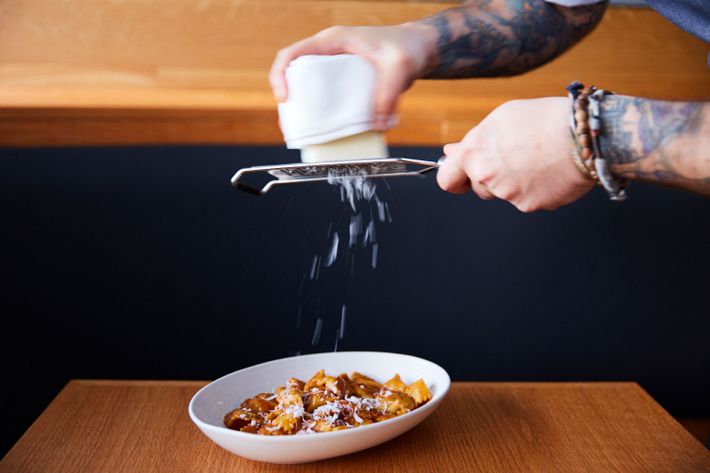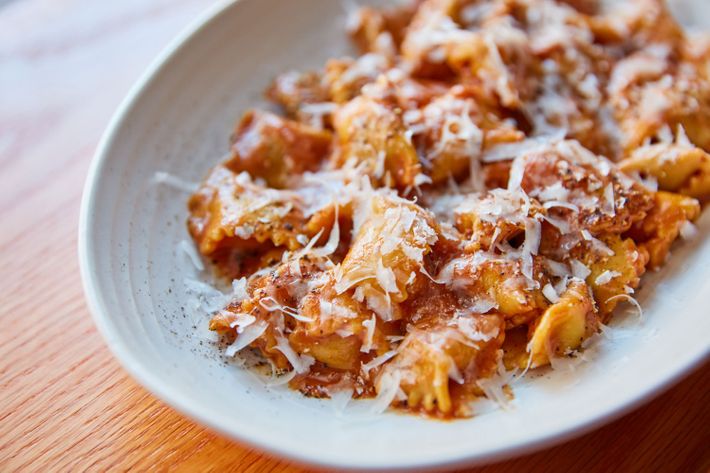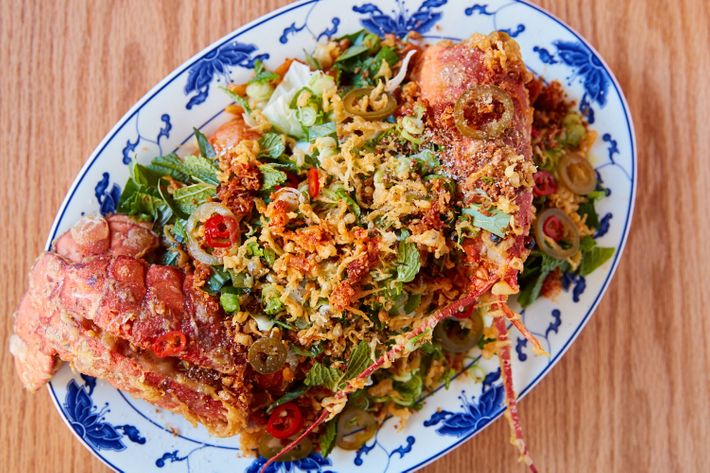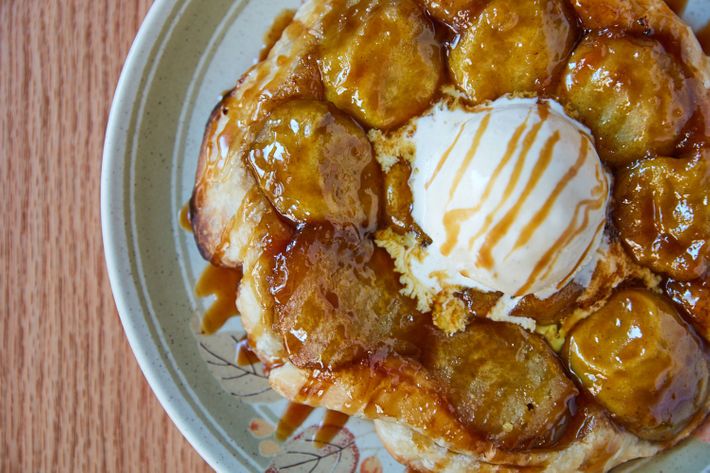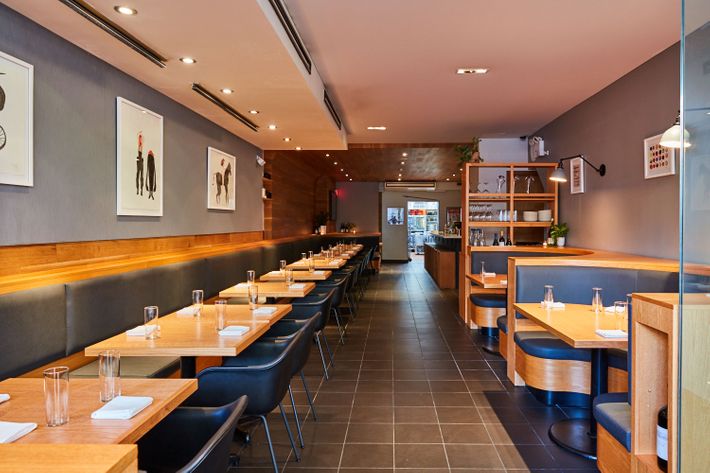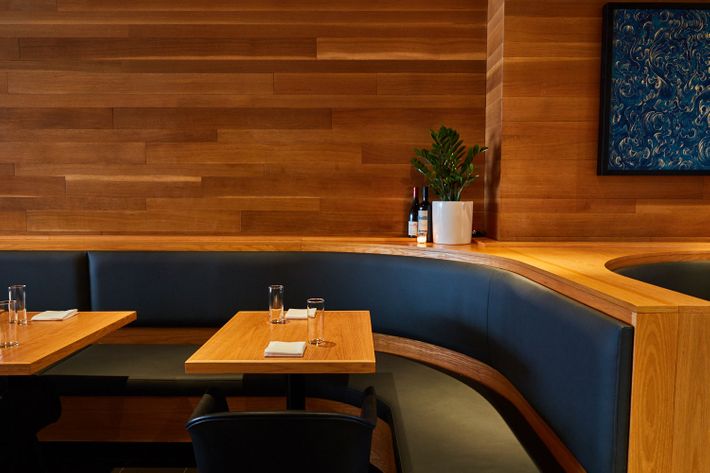 Momofuku Nishi, 232 8th Ave., (646) 518-1919