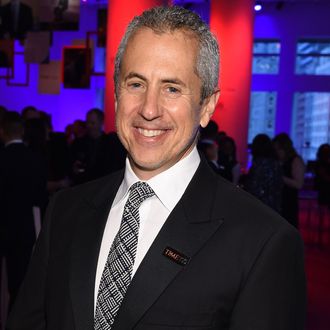 Making it rain.
Photo: Larry Busacca/Getty Images for Time
Danny Meyer is trying to translate Shake Shack's burger success into a road map for entrepreneurs in the larger business world. He tells The Wall Street Journal today that he's started a private-equity fund that targets hospitality businesses both inside and outside of the food sector that operate with the same "enlightened" mind-set as his Union Square Hospitality Group. Called Enlightened Hospitality Investments and quietly started by USHG in 2016, it's already flush with cash from outside investors — $220 million, the Journal reports. It's also already silently invested in several Meyer mini-mes, although the ones the paper mentions so far are all still food related: Joe Coffee in New York, a West Coast ice-cream chain called Salt & Straw, and the restaurant-booking app Resy.
Meyer has a carefully built reputation industrywide for paying above-average wages and compensating employees equally (the movement against tipping got huge when he signed on). He explains that he now wants to help companies that want to duplicate these values. His fund will invest between $10 million and $20 million in businesses that conform to USHG's "enlightened hospitality" model, with the end goal that they could eventually go public or be sold to private investors. Like any investment fund, this one will also charge investors a management fee, giving USHG a nice revenue stream it can use, in turn, to expand its own restaurant empire.
In exchange, the business gets to ride the coattails of Danny Meyer, the brand. He's of course one the world's most successful restaurateurs — his restaurants have earned 28 James Beard Awards, and Shake Shack is in 12 countries.