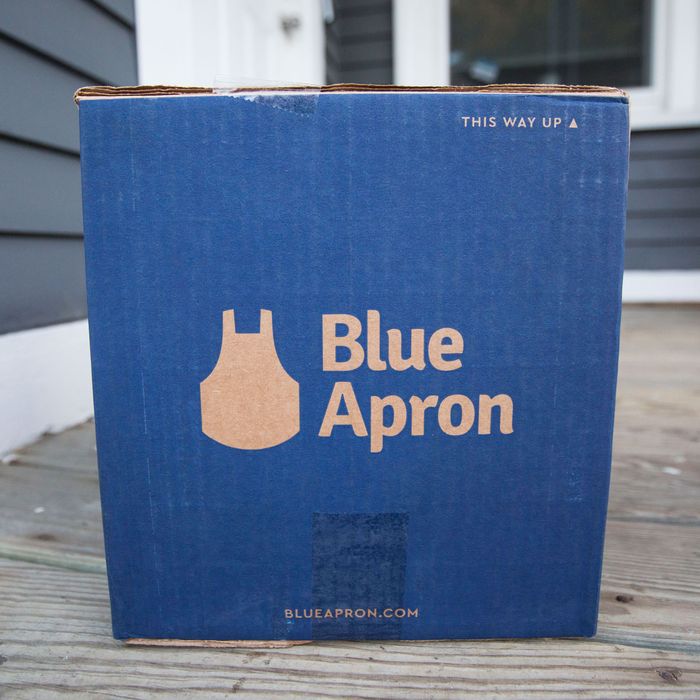 Deliverer of bad news.
Photo: Scott Eisen/Getty Images
Blue Apron's prospects just keep growing dimmer. The meal-kit company laid off 6 percent of its total workforce yesterday, according to a regulatory filing. Back in June (and presumably until yesterday's close of business), it had about 5,000 employees between its corporate offices and various fulfillment centers, which means somewhere around 300 people lost their jobs.
CEO Matt Salzberg wrote workers a memo yesterday that called the layoffs "painful … for a close-knit team like ours," but defended them as part of a "company-wide realignment." He added that the move is part of a "roadmapping and reprioritization" effort that will help Blue Apron reduce expenses and streamline decision-making.
Truthfully, the company's been in one phase or another of a grand "organizational restructuring" since going public, even after Amazon bought Whole Foods — a mistake, it turned out, because after just two weeks, share prices had tanked to less than the cost of a meal kit. In August, Blue Apron announced that a new state-of-the-art fulfillment center was opening in New Jersey. The cost of this facility and the meager capital raised by the IPO, forced Blue Apron to delay rolling out new recipes, and even slash its ad budget. Executives also gave 1,270 Jersey City workers until October to decide if they wanted to relocate to the new factory in Linden, about 30 minutes away.
Competition has only gotten stiffer since the IPO, yet another factor contributing to Blue Apron's woes. It lost its top HR executive and fired 13 of her team members at the end of August, alongside initiating a hiring freeze for salaried employees. Salzberg's letter this week nevertheless remains optimistic: "I'm confident that the changes we made today will make our organization stronger and help us continue to improve the lives of our customers across the country."
Correction: This post originally confused the jobs held by two of Blue Apron's three co-founders. Matt Salzberg is CEO; Matthew Wadiak was COO, until he stepped down in July. Also, a rep clarifies that the company's hiring freeze didn't apply to "all" salaried employees, as initially reported.