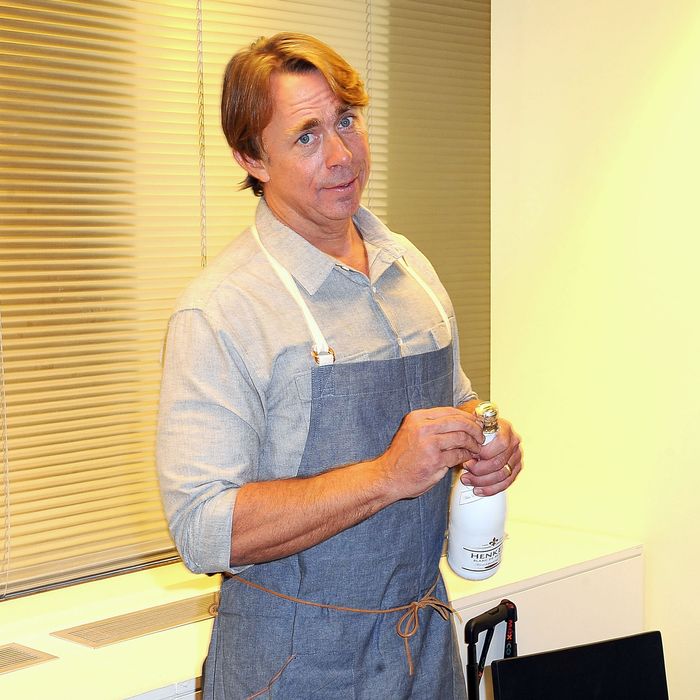 Maggie Moore was John Besh's assistant and says she was fired for resisting his sexual advances.
Photo: Chance Yeh/Getty Images for NYCWFF
A former assistant to John Besh alleges that she was pressured to go to his hotel room on a business trip and was eventually let go for refusing to sleep with him, WVUE Fox 8 News reports. Speaking to the television station, Maggie Moore says that when she first got the job, she "couldn't have been happier to have been working for the best restaurant group," and that it gave her opportunities she wouldn't have otherwise had. But during that business trip, which took place in Los Angeles, she says Besh tried to bully her into being alone with him.
Moore tells Fox 8 that, during an outing, the chef "took it way too far," getting uncomfortably close with her, touching and commenting on her hair, and eliminating any personal space between them. Besh eventually asked her to come back to his room, but Moore resisted his overtures. The chef kept insisting and eventually, she says, "he just stormed out of the bar." After telling fellow employees about the incident, she says she was moved to a different office and her relationship with Besh went south. Moore was fired in 2016 by Octavio Mantilla, who was also accused of sexual harassment in the New Orleans Times-Picayune's explosive report. She says she had received no notice or negative reviews, and bluntly told Mantilla that they "both know the reason we're here goes back to when I wouldn't have sex with John." Mantilla reportedly replied, "I'm sorry."
The Besh Group responded to the allegations in a statement, telling Fox 8 that Moore was laid off because her position was being cut, and that when offered it again she declined it. The company also says that it's "unequivocally false" that her termination was related to sexual harassment or retaliation. The allegations, as Fox 8 points out, are similar to those alleged by another former employee who filed a complaint with the Equal Employment Opportunity Commission. In the wake of the 25 allegations that were already made against him and his company, Besh stepped down from the company on Monday. The company said in a statement that it had, among other things, hired an outside agency to investigate unreported claims. Given the volume of accusations already out there and the culture of harassment at the restaurant group, it's likely more will come out.