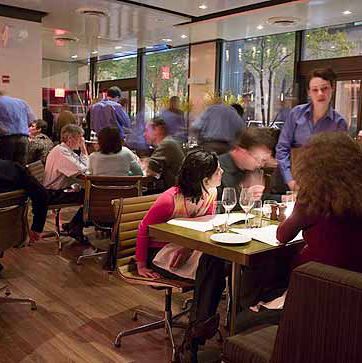 A Voce will close tonight.
Photo: Jeremy Liebman
Not that long ago, A Voce was one of the more important Italian restaurants in a city obsessed with Italian food. It's since faded from conversations about fancy Italian food in New York, and it's not totally surprising to hear, as Eater NY reports, that its London-based parent company MARC will close the 13-year-old restaurant's original location tonight.
The shuttering follows that of its Columbus Circle spinoff, which shuttered in 2016. The restaurant had a noteworthy run, and was home to two well-regarded chefs cooking Italian food (and more) in New York today. The kitchen was first run by one Andrew Carmellini, who would carve out his own territory downtown with a slew of hit restaurants, and Missy Robbins, the Obama favorite who cooked there from 2008 to 2013 and went on to open the very popular Lilia.