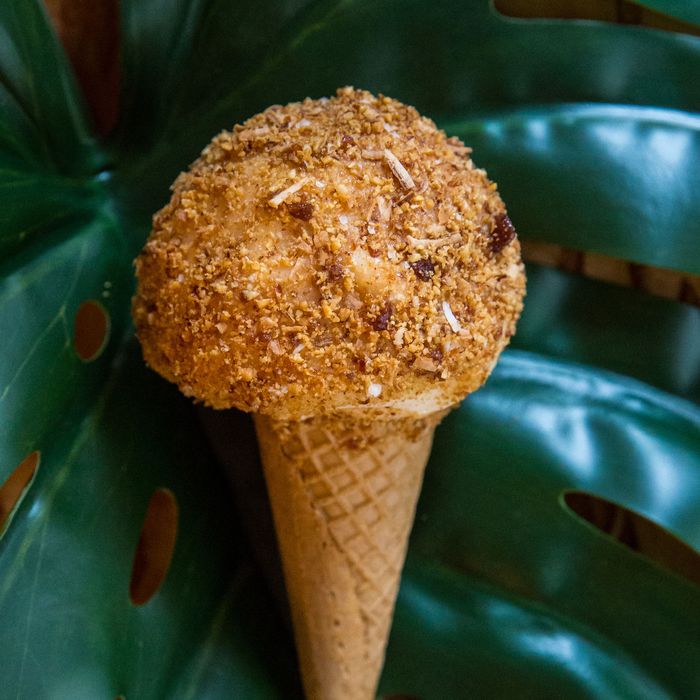 Uncle Boons's signature coconut-ice-cream sundae has been transformed into a King Cone.
Photo: Nitzan Rubin
"Whenever my mom visits New York from Thailand, she threatens to open a restaurant called Uncle Boons Sister and put us out of business," says Ann Redding, co-owner of Nolita's Uncle Boons, which she actually did name after her mother's brother. Her mother's joking, of course, but she's also too late: Redding and her husband and co-chef, Matt Danzer, have beaten her to the punch, taking the name for their latest project. The restaurant, which opens this Saturday, replaces the quirky American comfort-food spot, Mr. Donahue's, that Redding and Danzer couldn't make work financially, given the number of seats (nine) and the low price point. And so, Uncle Boons Sister will be a fast-casual version of Uncle Boons proper, gently priced and devoted to takeout.
The menu is heavy on Thai street-food classics like grilled pork skewers, Muslim lamb-and-curry pastries, prawn pad Thai, and khao mun gai — the Thai variation of Hainanese chicken rice. Not everything is traditional. Fried chicken larb is inspired by a trip to Bangkok, where Redding spied the dish at a food-court KFC; the iconic northern Thai pork sausage called sai oua is unconventionally nestled inside a standard-issue hot-dog bun; and Uncle Boons's excellent coconut-ice-cream sundae has been transformed into a majestic King Cone. Here's a look at some of the food.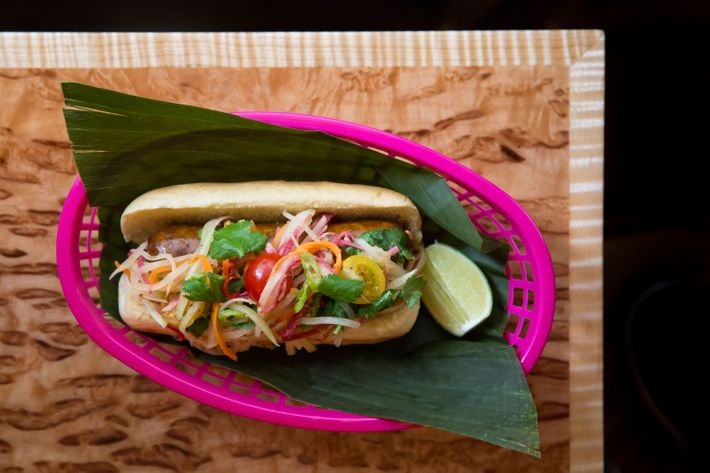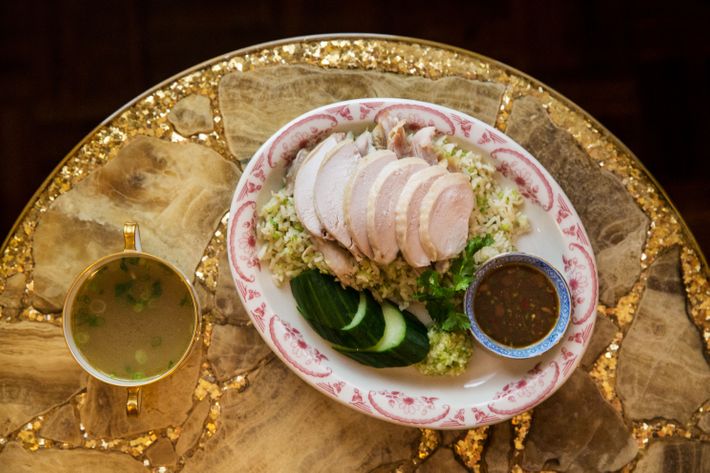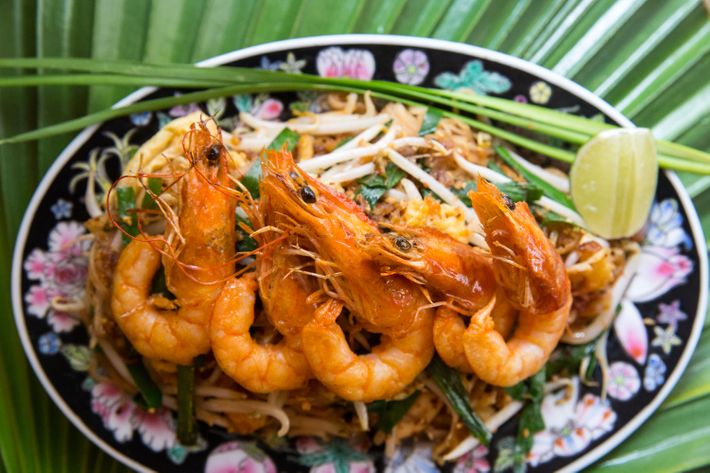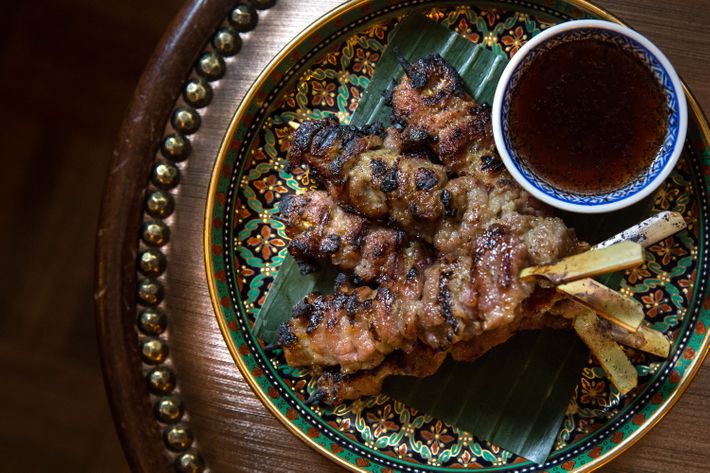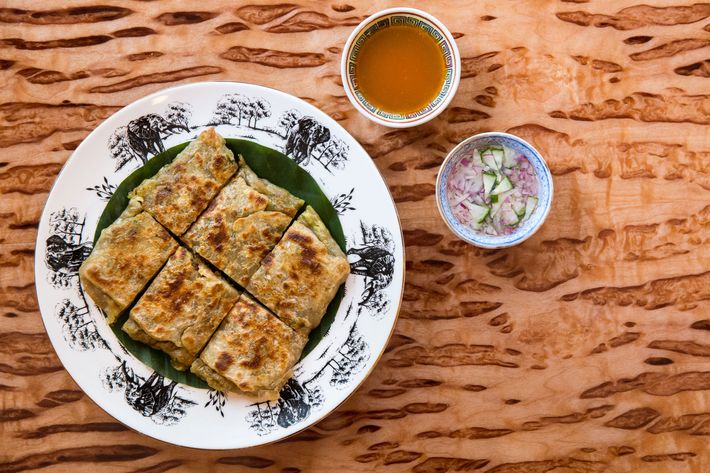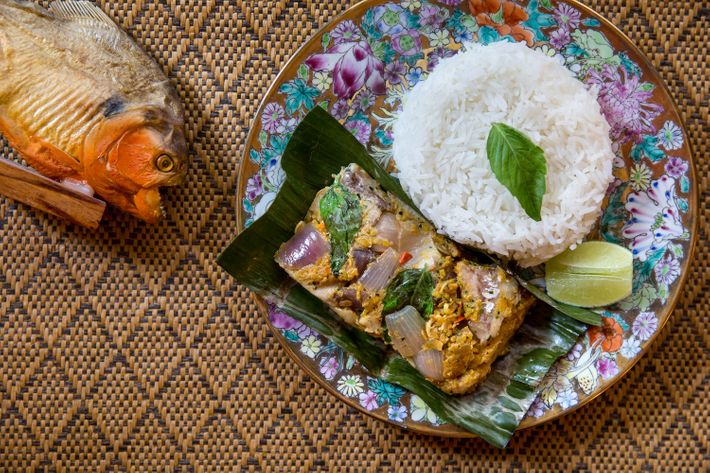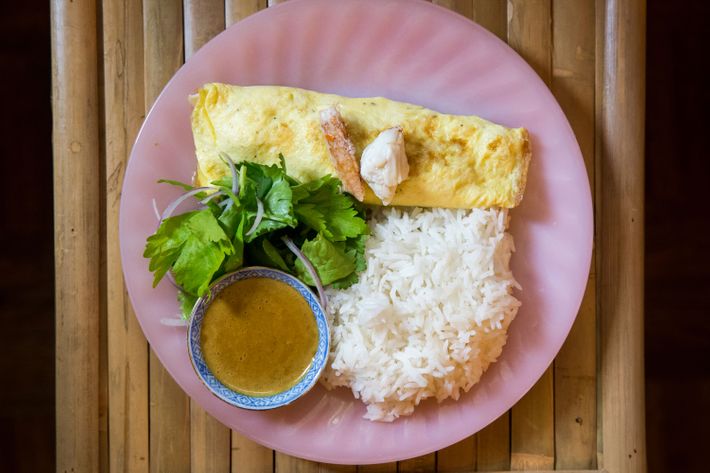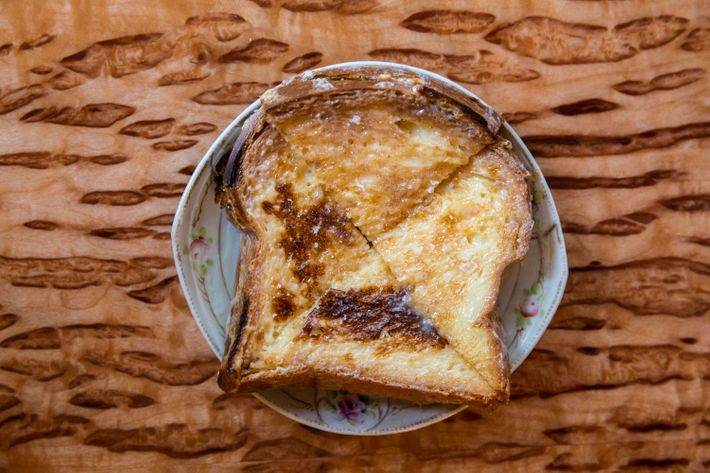 203 Mott St., nr. Spring St.; 646-850-9374