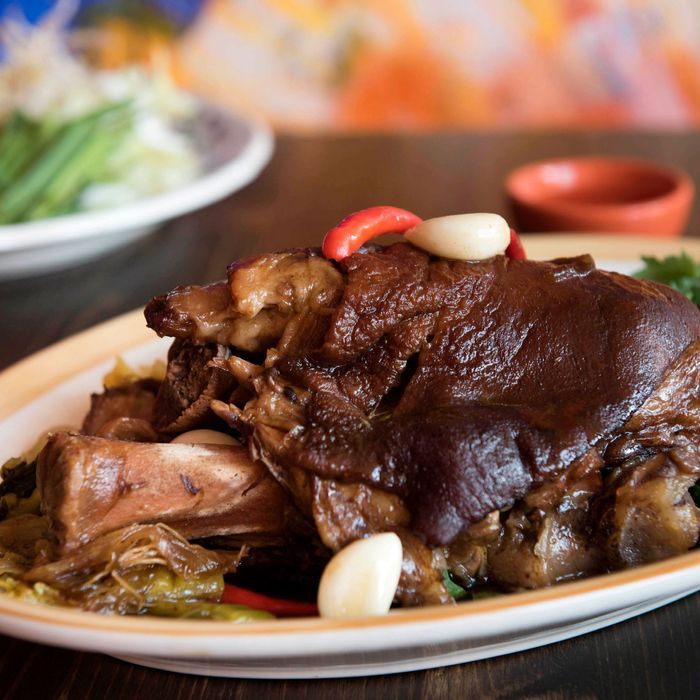 Kha moo palo or five-spice pork leg.
Photo: Liz Clayman
Chefs Kanlaya Supachana and Sirichai Sreparplarn lit a fire in Red Hook at Kao Soy, where the infectiously good northern-Thai cooking made the restaurant an instant success. Personal issues prompted the duo to leave and open a pop-up nearby called Chiang Mai in 2015. That pop-up closed a year and half ago and the chefs have, since that time, largely been off the radar. Now, Supachana has relocated to North Carolina to open a restaurant, while Sreparplarn has put down roots in Carroll Gardens with a Kao Soy follow-up called Ugly Baby.
At the new restaurant, Sreparplarn pulls dishes from all over Thailand. Northern dishes like khao soi nuer are supplemented by red snapper in ginger-and-tamarind broth hailing from central Thailand, beef soup from Bangkok, and "brutally spicy" dry shank beef curry from the south. The space, meanwhile, is as lively as Sreparplarn's cooking, with several walls covered in bright, expressionistic paintings.
Supachana and Sreparplarn earned universal praise at their two previous ventures, even earning a three-star review from New York at Kao Soy. All of which is to say that Ugly Baby is very much worth getting excited about. With Sreparplarn back in a professional kitchen, one of Brooklyn's most talented chefs finally has a showcase for some very appealing food.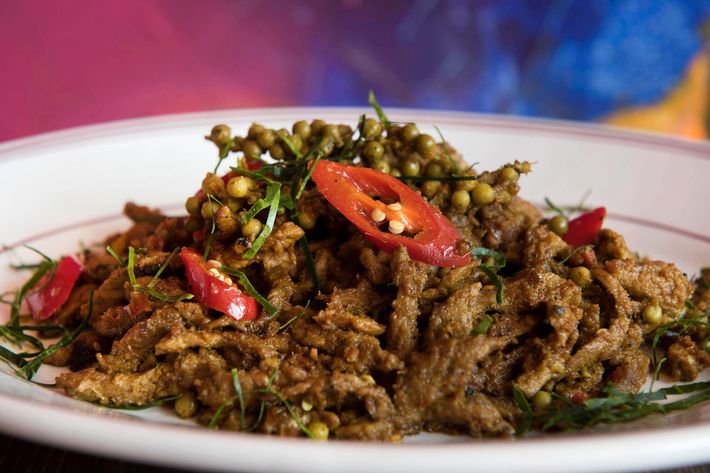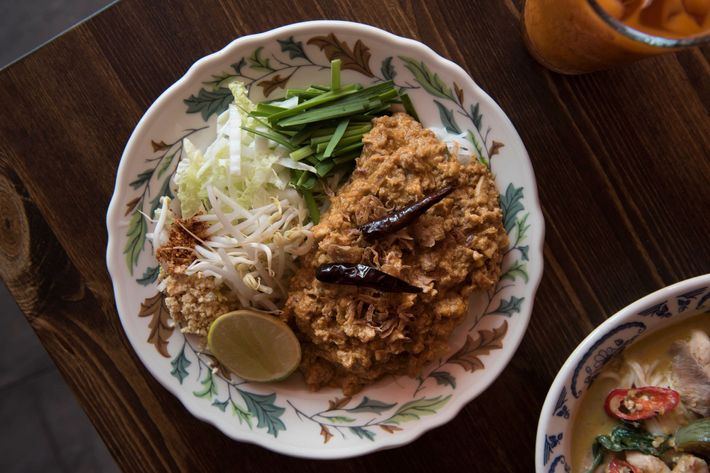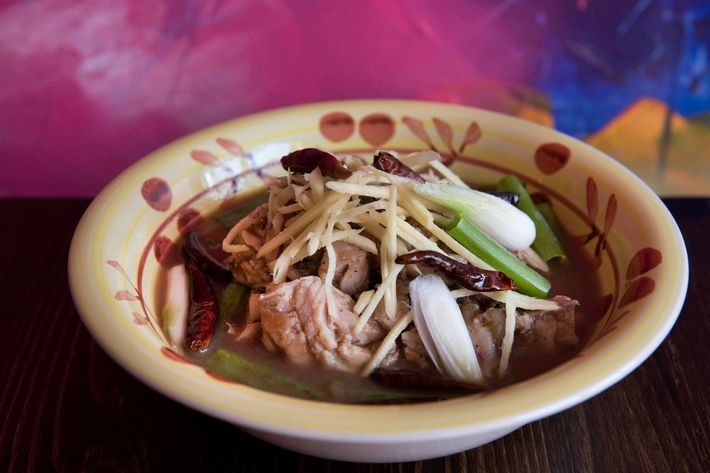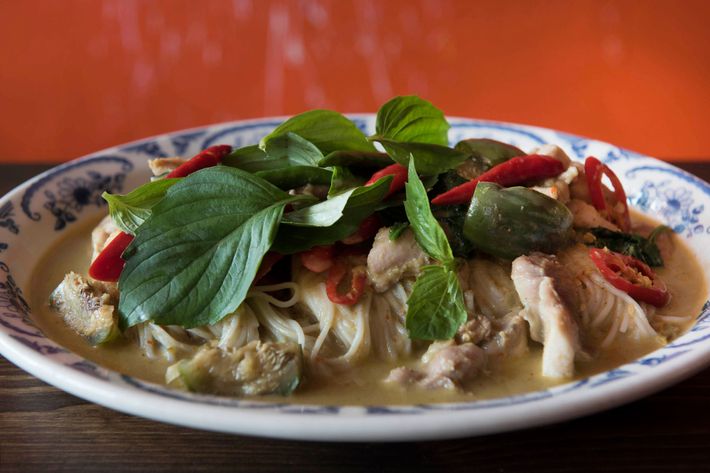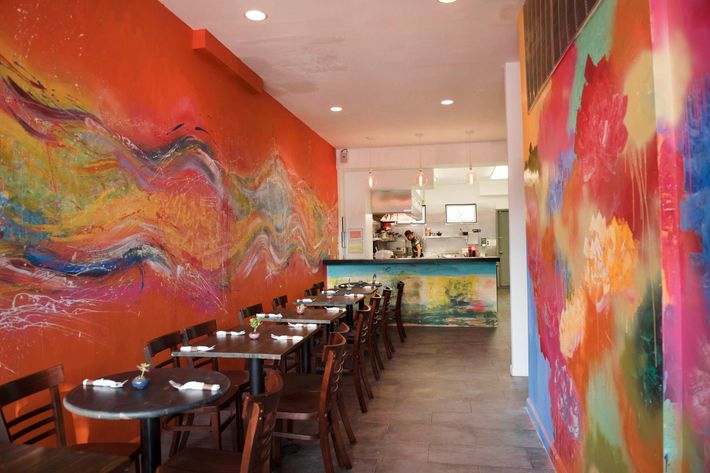 Ugly Baby, 407 Smith St., nr. 4th St.; 347-689-3075