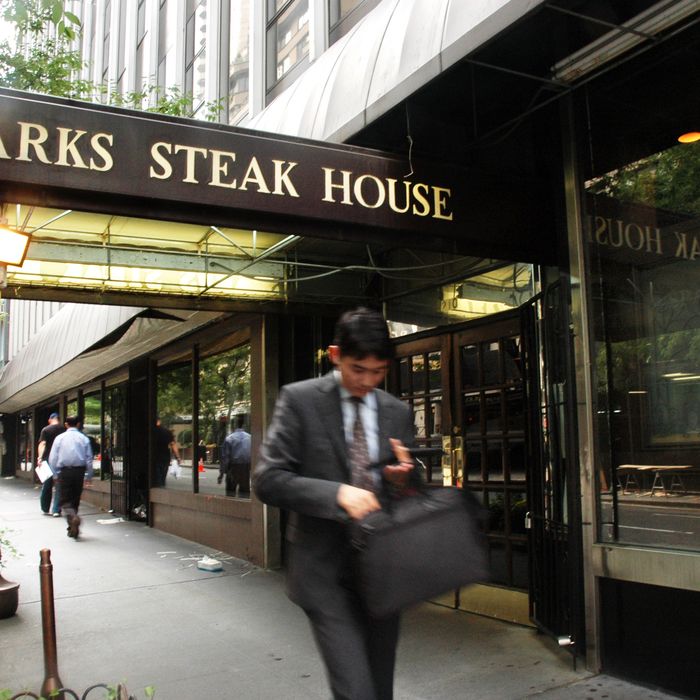 It was reported earlier this summer that a rent hike could force Sparks to relocate.
Photo: Jennifer MacFarlane
Back in June, it was rumored that Sparks, one of New York's best steakhouses, was possibly in store for an unwelcome 50th birthday present from its landlord, the Durst Organization: a 100 percent rent hike. Such a bump would have caused the restaurant to lay off 87 employees and find a new home, co-founder and owner Michael Cetta said at the time. That was, it turns out, a little bit of noise. The restaurant will stay put for at least the next 15 years, as sources associated with Durst tell the Post that Cetta was able to negotiate a rent hike upwards of 40 — but not close to 100 — percent.
Apparently, the restaurant sells enough prime sirloins to afford that not-insignificant adjustment. Sparks has called its current location at 210 E. 46th Street home for the last 40 years, and it's somehow reassuring to know it will be there a bit longer.