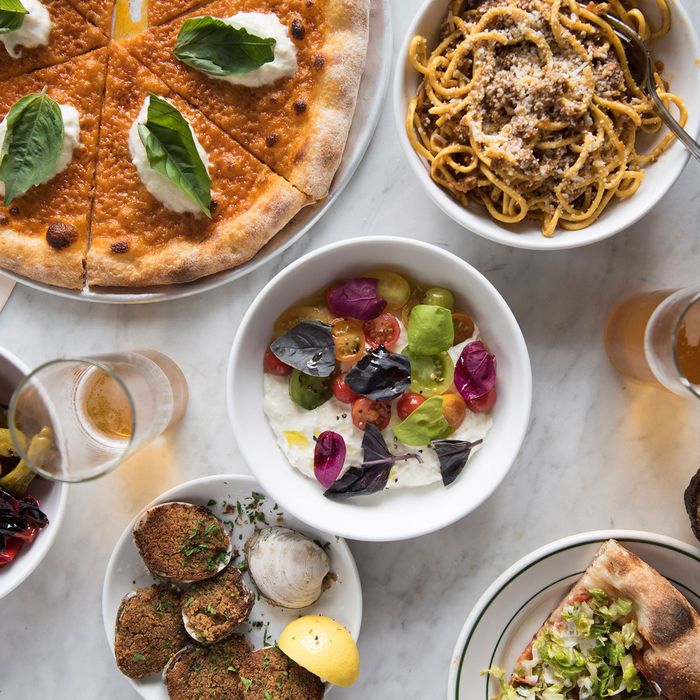 Pizza, pasta, and more at Old Rose.
Photo: Liz Clayman
When Sean MacPherson set out to find new operators for the space vacated by Cafe Gitane in his Jane Hotel, he didn't have to look far. Matt Kliegman and Carlos Quirarte were already running the Jane Ballroom and rooftop, in addition to their own mini-fiefdom of the Smile and its takeout outposts. Their new restaurant, Old Rose, opens Thursday for dinner, and thereafter will offer three meals a day plus a late-night menu Thursday to Saturday — virtually continuous service for a neighborhood that Kliegman says he's seen transform with the arrivals of the High Line and the Whitney, and an influx of new retail and office space.
As long as hotels have had restaurants, of course, people have been trying to reinvent them, either by attaching the names of celebrity chefs, or striving to dissociate the food from the lodging in the minds of jaded locals. At Old Rose, the partners aim to accomplish this feat through "healthyish Italian, with pizza," according to Kliegman, and prices meant to appeal to both New Yorkers and guests at the budget hotel. The man behind the menu is Joey Scalabrino, a Soho native who's cooked around New York from La Esquina to Lighthouse in Williamsburg. Bread is at its center — both a house-baked sourdough and the roster of pizzas that Scalabrino will bake in a gas-fired deck oven. The young chef has taken inspiration from restaurants he admires around the world: His vodka-sauce-and-burrata pie is a nod to one at Jon & Vinny's in Los Angeles; his breakfast plates reflect the simplicity and bread-centrality of Christian Puglisi's Mirabelle bakery in Copenhagen; and the rose-patterned napkins are the same ones you'll find at Bar Pitti. "Obviously, we all love Bar Pitti," he says.
Old Rose will provide room service to hotel guests, which Scalabrino says might take the low-key form of pizza delivered in boxes. And to drink, there will be a focus on natural wines, a draft beer from every borough, and a Negroni and a Black Manhattan on tap.
Here's a look at the space and some of the dishes you'll find morning, noon, and night at Old Rose.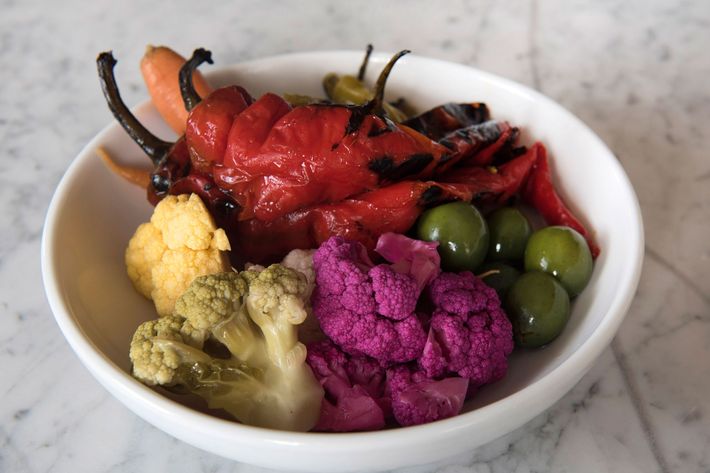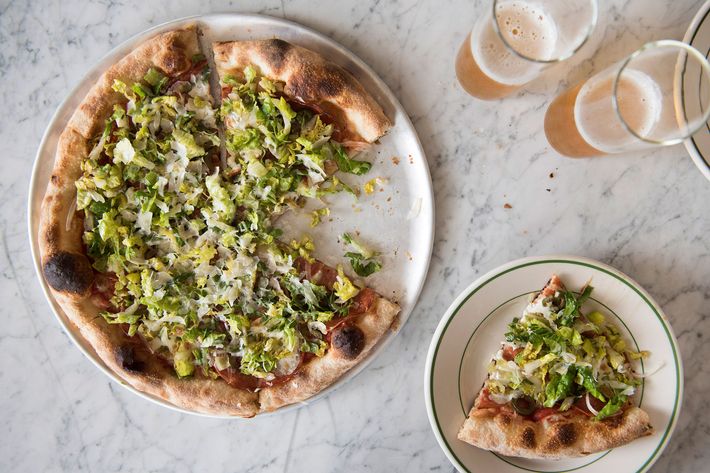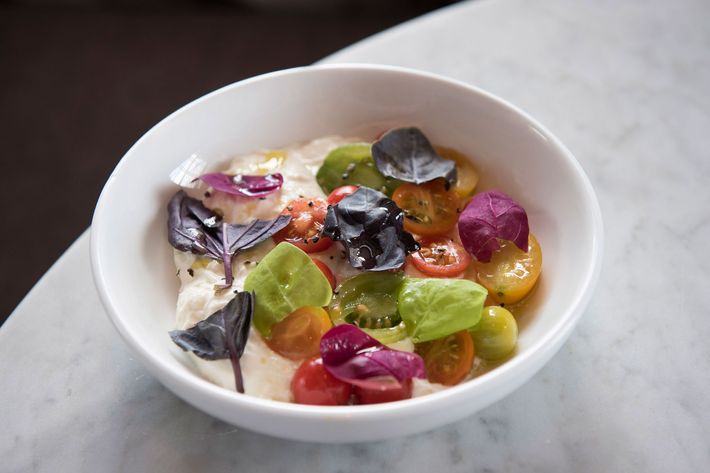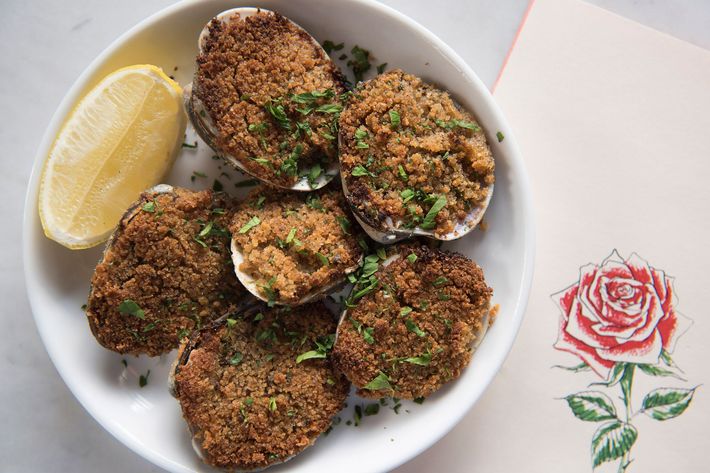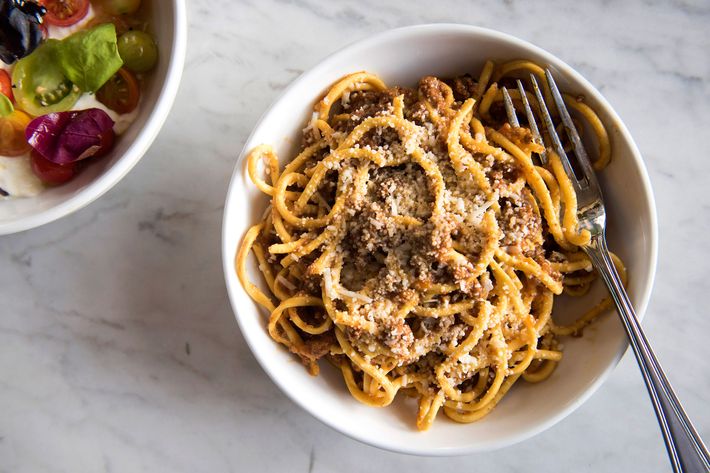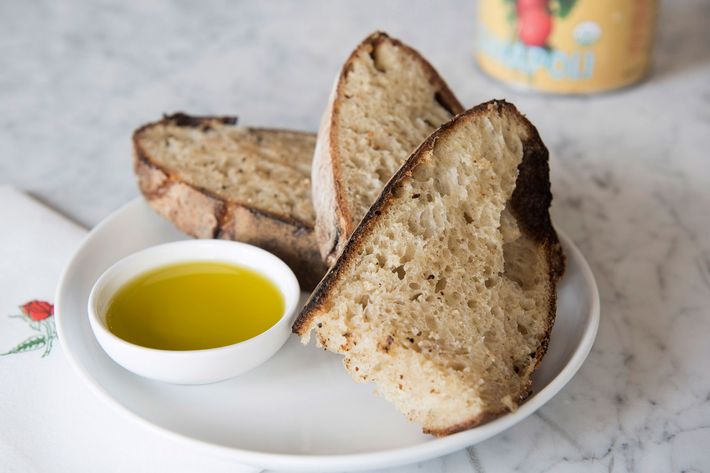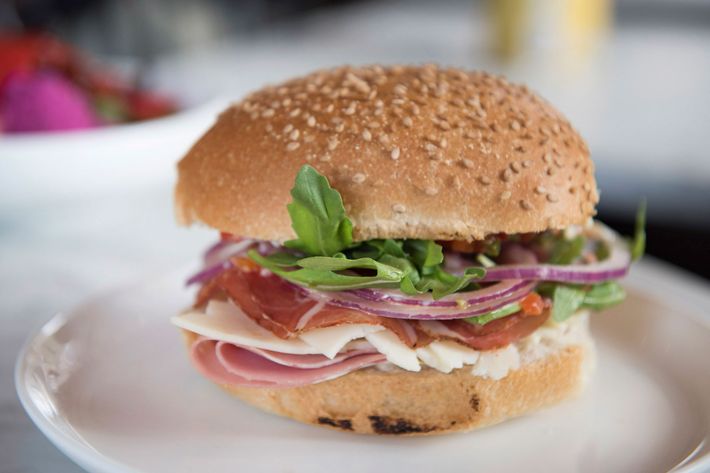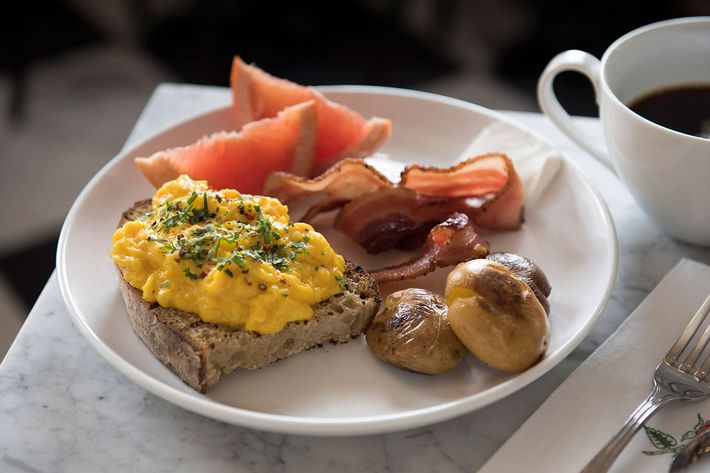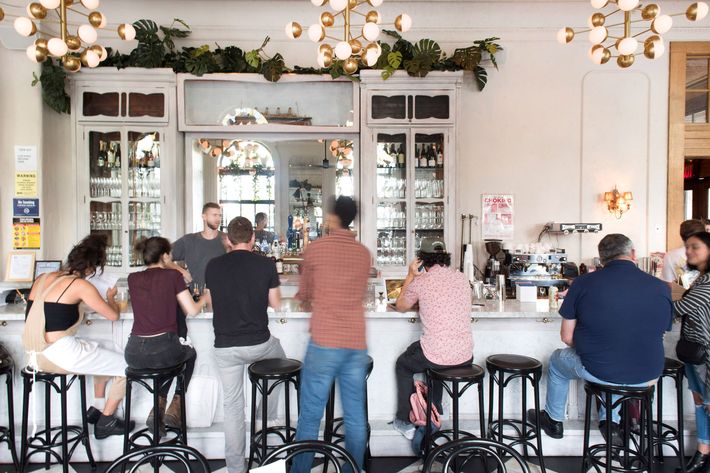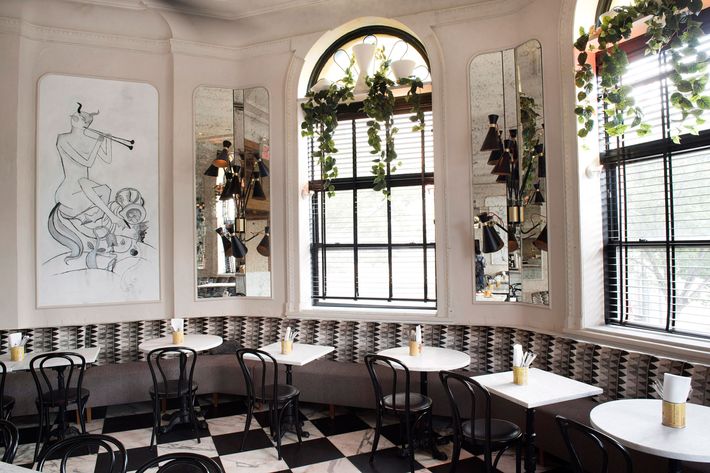 113 Jane St., at West St.; 212-255-4143