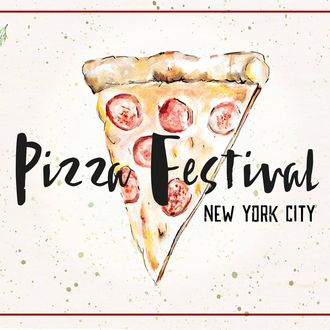 Organizers promise a makeup event "will be announced shortly."
Every week, the world of event organizing brings the possibility of another Fyre Festival, a hospitality-industry failure so complete that ticket buyers and event partners have now filed no fewer than seven class-action lawsuits. It isn't quite a Ja Rule & Co.–level fiasco, but this past weekend still handed over a doozy: Something billed as the New York City Pizza Festival is being called a "total scam" by people furious at the fact that they paid up to $75 a ticket to stand in a "shady" Bushwick parking lot, stare at empty tables, and leave hungry. Upwards of 30,000 pizza lovers were expected at what organizers promised would be a "day long celebration" of pizza from more than 30 vendors. But attendees complain that in the end, they got "about 5 pies" worth of "really bad pizza" that was "cut into micro slices."
Connell Burke dropped $150 on two VIP tickets for his girlfriend's birthday; he told Gothamist's Nell Casey, who tracked down attendees, that there was a solitary tent where workers were cutting pieces of pizza into even tinier slices, then putting them on plates "like what you'd use for cake at a children's birthday party."
Chip Shannon writes on Facebook that he and his crew trekked from D.C., and this was all that they, too, got:
Definitely no shortage of other angry attacks on social media:
Conveniently, event organizers also sold tickets to a New York City Hamburger Festival held in the same Bushwick parking lot at the exact same time as Pizza Fest. Admission to it also cost up to $69, and organizers promised "mountains of french fries, oceans of ketchup and waterfalls of beer." Here's how that event ended up going:
Casey looked up the organizers, and one is Ishmael Osekre, a man whose reputation for city food festivals proceeds him. (His African Food Festival last summer was panned as a "total and EPIC DISASTER" by attendees, who demanded refunds.) This weekend's event was curated by a company called Hangry Garden. Co-founder Jeremy Asgari says he "didn't think this was going to be a subpar event," given the response online (84,000 people clicked "interested" on Facebook). But organizers allegedly didn't pay Hangry Garden, or for that matter really honor any end of their deal. "We showed up and they didn't have the food vendors, they didn't have anything," he says.
He adds that he asked where, exactly, the 30-plus vendors were, and that they told him, "We had trouble finding them so we're ordering pizza to the venue."