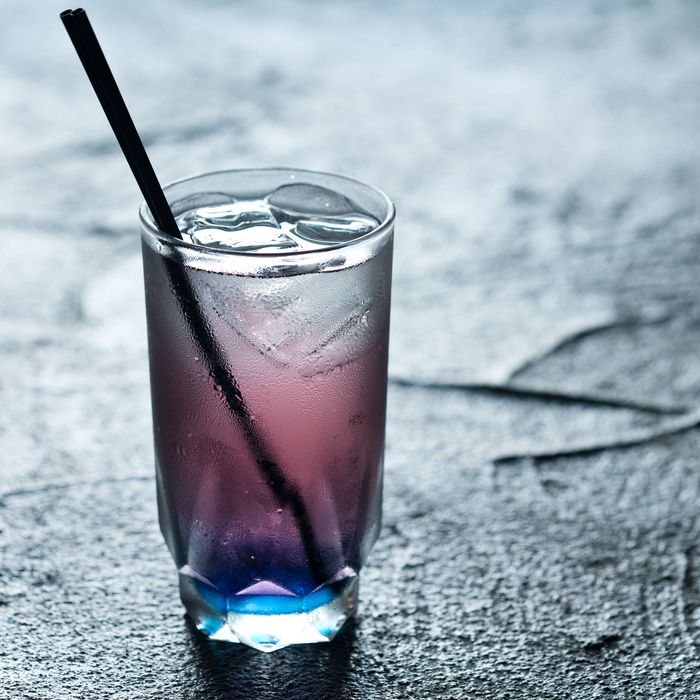 The astrology-inspired Mercury in Retrograde is made with gin, vodka, tequila, blue curaçao, sour, green-tea-infused ginger ale, and grenadine.
Photo: Melissa Hom
At Mood Ring, you won't be able to get your sign read — but you can drink a cocktail based on your sign. When the Bushwick bar opens tomorrow, Libras will be able to order the Say No More, an elderflower liqueur-based drink ("They're very emotionally intelligent and know what people want before they do," says co-owner Vanessa Li) that's lightened with Prosecco ("because Libras are also very charming," she adds). This and future astrology specials are inspired by characteristics and archetypes associated with the specific signs, as well as Li and co-owner Bowen Goh's friends. It's not meant to be serious, as much as it is a fun way of bringing a longtime mutual interest into their first foray into nightlife.
The Astrology theme is also incorporated into the design, which comes care of Rebecca Campbell (of Norbert's Pizza and Rebecca's). Li says they wanted to play with moods and personalities. This comes through in a tarot-card-themed mural by local artist Lisa Larson-Walker, which spans the back room, and the planets and stars worked into the strikingly red bar top, made using an ancient sculpting technique called scagliola.
It's not all astrology, however. There's also a dash of Hong Kong cinema in the mix. The bar's name was inspired as much by their love of the Wong Kar-wai movie In the Mood for Love ("We thought the name was too long"), and they've translated aspects of its aesthetic into the design as well, like the "chaotic" wallpaper made by Walker and the red, blue, and green mood lighting. A Hong Kong movie is also the namesake for a tequila cocktail, Days of Being Wild, and one of the region's most famous actors, Tony Leung, gets his own drink, too. As does OutKast, which is honored with a rosé, rose syrup, rose petal, seltzer, and lavender drink. To go with the drinks, there will be a small menu of dumplings and steamed buns, and between rounds, you can play a custom video-game cabinet made by one of the owners' friends.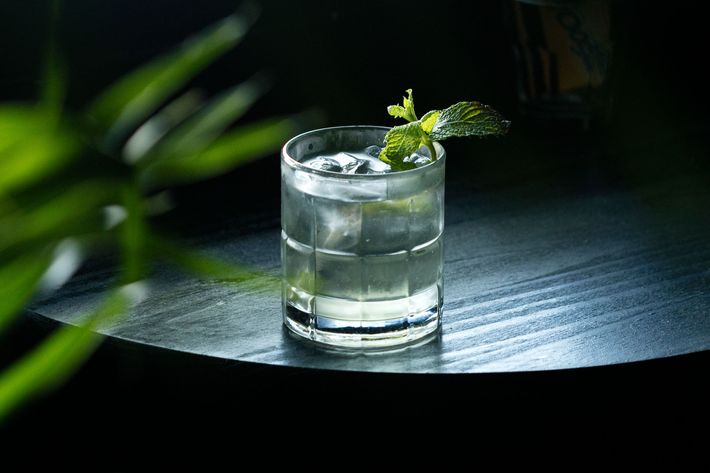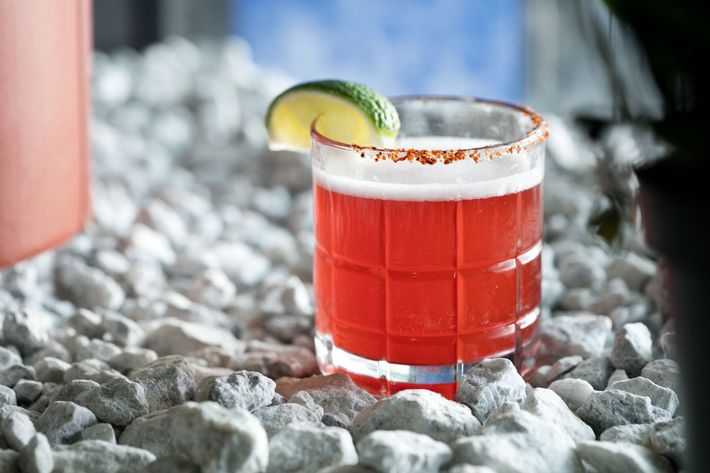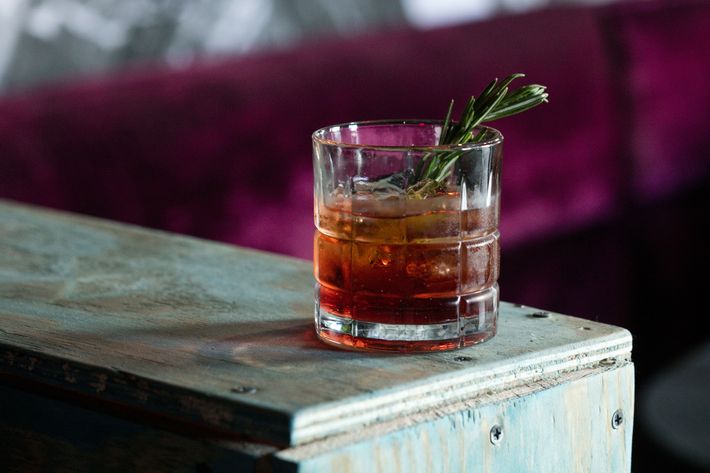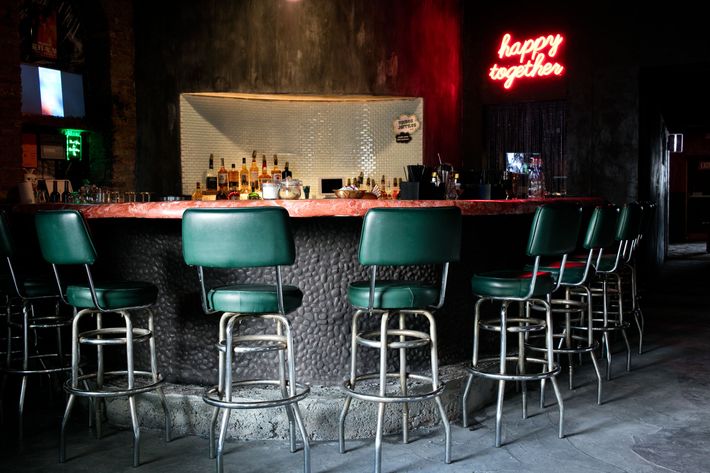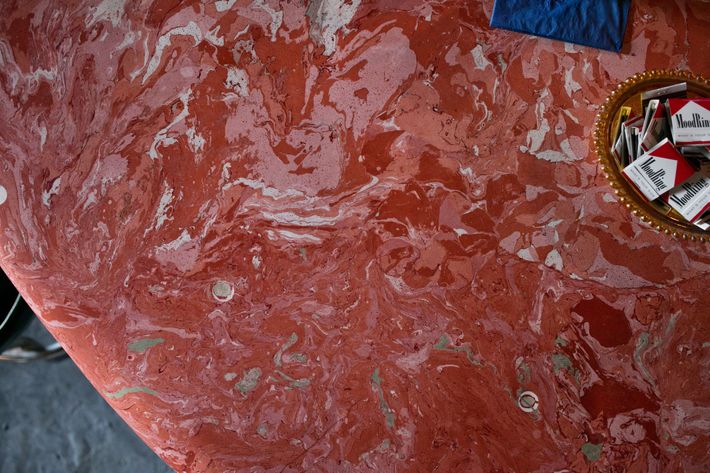 Mood Ring, 1260 Myrtle Ave., nr. Cedar St.; 917-818-1738