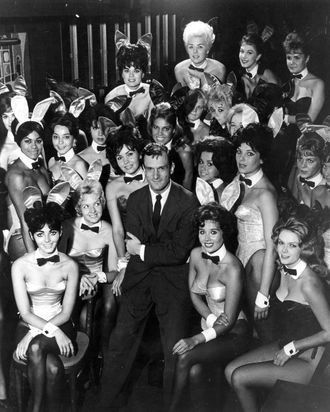 Hefner, at the Playboy Club in 1962.
Photo: Helmut Kretz/Getty Images
Looks like people did read at least one Hugh Hefner magazine for the articles. Food & Wine reminded readers today of a little-known fact about the Playboy founder, who passed away last night at 91: Believe it or not, he was also responsible for the glossy food magazine's launch in 1978. The first issue ran in March of that year — as a supplement inside Playboy, which had the words "Special Insert: Preview Issue of 'Food & Wine' a New Magazine" on the cover, right next to "Sex Gadgets: The Good, the Bad, and the Boring."
One of Food & Wine's founders, Ariane Batterberry, writes out how she and her colleagues struggled to cobble money together for seven years. When Hef heard their pitch, he apparently agreed that America had enough middle-class epicureans to sustain a Gourmet rival that wasn't into "truffled pomposity." He let them stick a pullout of their International Review of Food and Wine into Playboy, which at the time had roughly 5 million subscribers.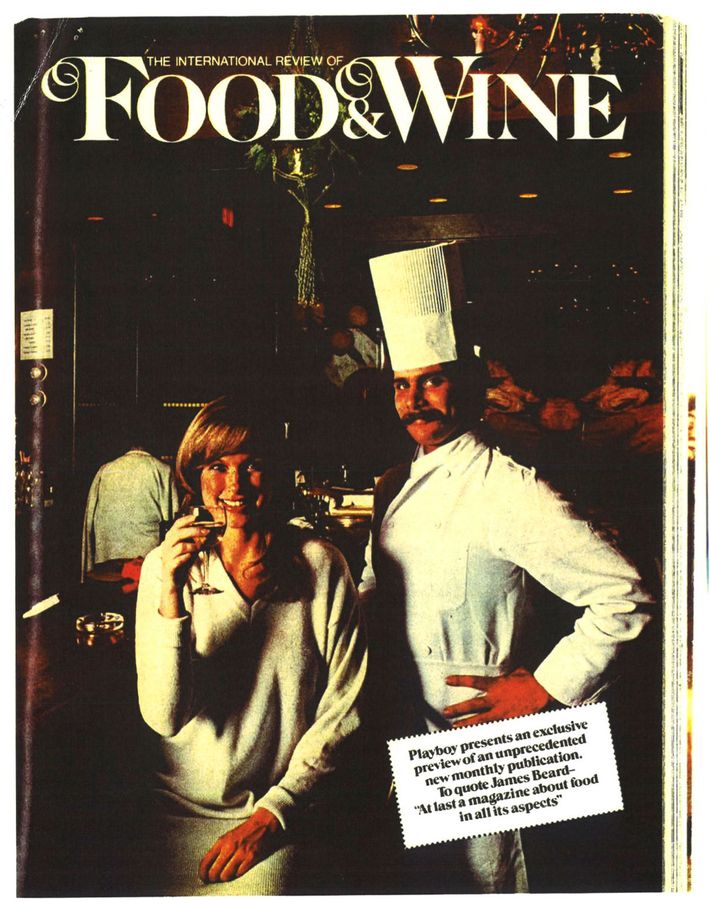 Playboy described it as "an unprecedented new monthly publication." Issue No. 1 had a George Plimpton essay on the attempted dinner-murder of Rasputin, a soufflé recipe by Jacques Pépin, a feature on tapas by James Beard, and musings on California wines from Gael Greene, New York's restaurant critic at the time. The pièce de résistance was a definitive ranking of canned tuna, judged by a celebrity panel that included the New York Times's food editor Raymond Sokolov. (Bumble Bee won.)
Food & Wine became a stand-alone magazine two months later, but Batterberry says it was "wonderful" working with Hefner because he "respected that it was our magazine and left us alone — he really liked Food & Wine." She must've realized how much work they had ahead of themselves, though, when she met at the Playboy Mansion to ink the original deal. She says dinner was "boy food," by which she means steak and lobster, but the steak course apparently came accompanied by a tray of chocolate-chip cookies. "They had just realized that if you microwaved chocolate chip cookies, the chocolate melted but the cookie stayed crisp." A "cookie orgy" commenced at the dinner table, with the rest of the guests "ooh-ing and aah-ing over the cookies."