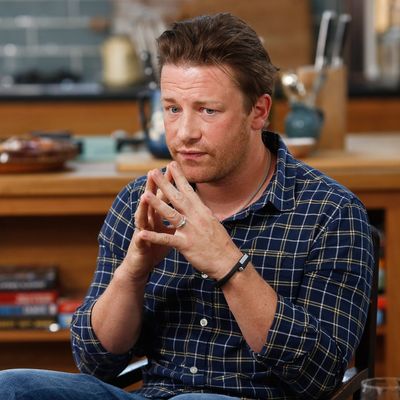 The Gluten Intolerance Group calls Oliver's symbol a "counterfeit mark."
Photo: Simon Dawson/Bloomberg via Getty Images
Jamie Oliver's website features more than 900 gluten-free recipes, about four times the number available on Gluten.org. But according to a new lawsuit that TMZ dug up, the Gluten Intolerance Group, a nonprofit that owns the "GF" logo seen on food packaging (as well as Gluten.org), says Oliver is knowingly putting a ripoff version of its symbol on his online recipes in order to fool the public into believing they're certified gluten-free.
Unlike food labels such as "organic," which is a certification issued by the USDA, gluten-free seals come from third-party nonprofits. GIG is the biggest issuer of these, although certainly not the only one, and its sphere is also mostly the U.S., not the U.K. Nevertheless, GIG argues that its trademark — the letters GF inside of a circle — has essentially become the Kleenex or Xerox of gluten-free labels, and that Oliver in essence concocted an impossibly similar logo to make it seem as though his recipes have earned the gold standard in gluten-free certification.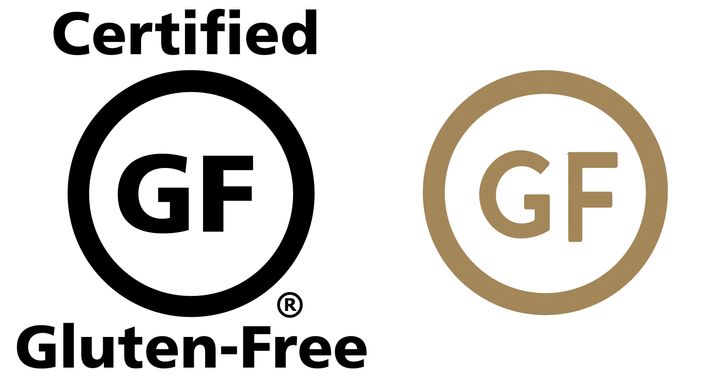 "Through use of a mark identical or substantially similar to plaintiff's gluten-free certification marks," the suit says, Oliver and his people "attempt to affiliate themselves, their food programmes and recipes with plaintiff." The nonprofit adds that Oliver's team has never asked any group in the U.S. or U.K. for actual certification.
The complaint says GIG gave Oliver a chance to remove the symbol or request certification, but he apparently wasn't interested in doing either. The group wants a court injunction barring him from using his "GF" symbol, and an order requiring the chef to publish a note on his website explaining that he has no affiliation whatsoever with the nonprofit.