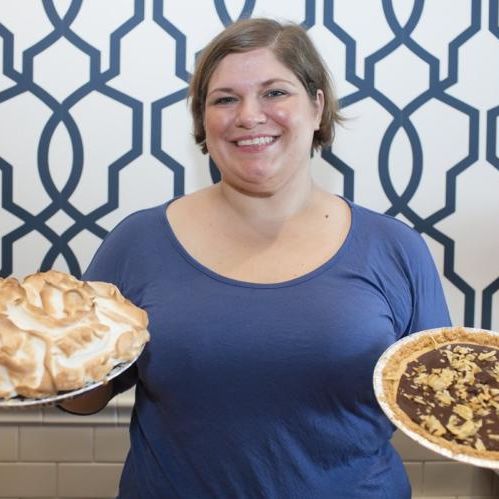 Megan Daly of Daly Pie.
Photo: GoFundMe
Last year, after five years of roving from market to market, Megan Daly finally found a permanent home for her pies in Prospect Heights. Her bakery, café, and bar Daly Pie was the realization of a slow-cooked dream, and like the pies themselves (which have been praised by, among others, the New York Times) it'd been very well-received. Then, the 35-year-old baker was hit with some awful news: She was diagnosed with breast cancer a few months ago.
Soon, she will start a six-month chemotherapy treatment that will take her away from the shop and saddle her with significant bills. To help her, friends have established a GoFundMe to raise the money she'll need to pay for her treatment and the additional staff she'll need to cover the hours she won't be able to work for the next half-year. Restaurant margins are tight everywhere, but the economics of New York leave little if any room for error for an upstart entrepreneur like her. Fighting cancer is in no one's business plan, but if you're able to and inclined, you can help one person beat it.