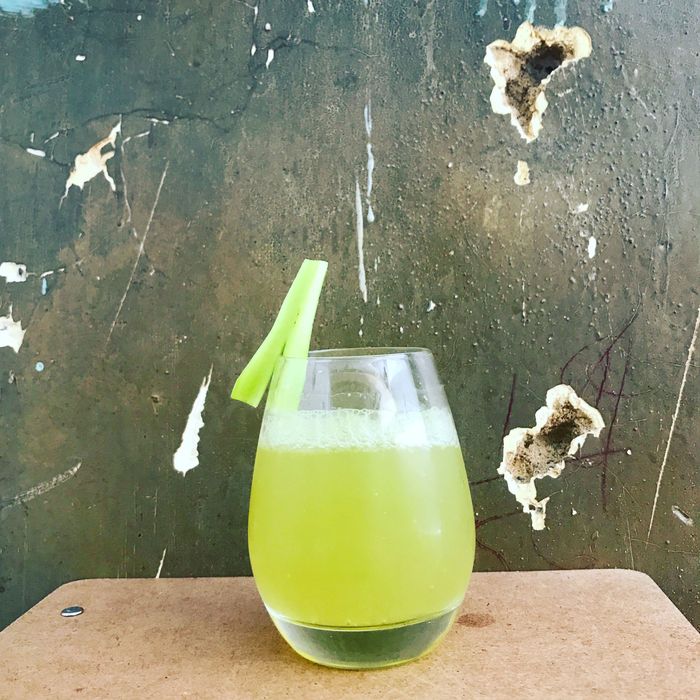 It took long enough.
Photo: Courtesy of Summerhill
Crown Heights "boozy sandwich shop" Summerhill has been a flash point in the conversation about gentrification in New York since July, when its owner Becca Brennan sent out a press blast advertising a cocktail in front of a wall with what she claimed were bullet holes. Local protesters demanded from the outset that she cover up the wall, which was seen as tackily making light of the neighborhood's difficult history, but Brennan refused. During an August community meeting, she addressed it by saying, "I'm sorry I have a sense of humor." Detractors accused her of lacking any self-awareness, and a photograph taken by Gothamist's Scott Heins made her into a local meme, and temporarily at least, the patron saint of New York gentrification.
It appears that Brennan has — much too late — finally taken the wall down. Gothamist reports that the bar closed early last night so that Brennan could plaster over the wall. A reporter spotted a man entering the bar with a ladder, and later photographed the plastering of the wall. At this point, the decision isn't going to do much to appease detractors. The organizers behind the two protests outside the bar publicly stated that they were no longer interested in working with her. There was really no winning for Brennan. The holes shouldn't have been advertised as bullet holes, but this just reinforces the feeling that she wouldn't take the wall down out of some combination of obliviousness and misguided stubbornness.