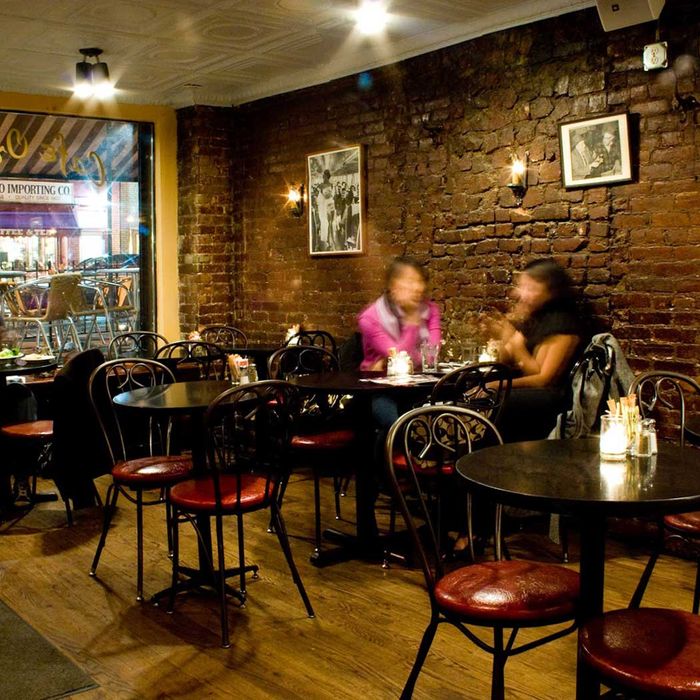 The restaurant closes October 15.
Photo: Gavin Thomas
St. Marks got a Starbucks, and now the famous street will lose one of its longtime anchors. Downtown institution Café Orlin will serve its last eggs Blackstone on October 15, Jeremiah's Vanishing New York reports. The restaurant has been open for the last 36 years, and never dipped in popularity during this very long run: It's not one of those older places everyone will miss but forgot to go to for the last five years, but a brunch magnet and neighborhood dinner staple. The menu is a grab bag of salads, burgers, lots of eggs, and some Middle Eastern dishes, but it was well-executed and reliable.
Orlin is the latest in a string of affordable, old-school downtown spots to close over the last few months. But as was the case at Riviera Café & Sports Bar, this isn't a tale of rent hikes, but simply an end to a good, long run. An employee who confirmed the closing said, "I don't know. I think the owner is tired, after 36 years." He did say that Orlin's owner owns the building, and a new restaurant will open in its place.