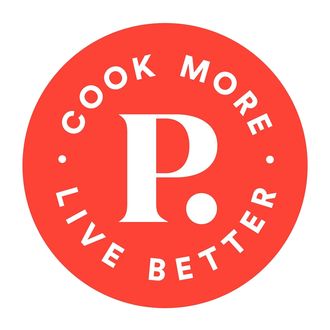 Albertsons hopes Plated's meals return shoppers to its stores.
More "disruption" is coming to the chaotic grocery industry, and this time, it's a move by America's second-chair conventional grocer, Albertsons. The chain of 2,300 supermarkets — almost 500 fewer than Kroger — says it's buying Plated, a meal-kit service that 10 percent of Americans have heard of, but it's fair to assume that way fewer have tried it. It's still one of the five biggest meal-kit providers, with some $95 million in venture capital raised to date, but how much boxes of steak bibimbap or garlic shrimp spaghetti can help America's second-largest grocer is up for debate, given that the meal-kit sector has seen better days. In a press release, Plated CEO Josh Hix says that his company's now "singularly positioned" among meal-kit companies to bring "the future of food in America" to more people.
Albertsons is swallowing up Plated as a wholly owned subsidiary, meaning the chain's executives will decide how much autonomy to grant it. For now, Albertsons has only said that stores will start stocking a "rotating selection" of Plated's $10-to-$12 meals (maybe chicken Marsala with roasted potatoes one week, Feta-stuffed lamb burgers the next). That's supposed to happen "in coming months," and the deal itself is expected to close by the end of September.
Surprisingly, this makes Albertsons the first grocery chain to acquire a meal-kit start-up. But it's behind the curve, regardless: Whole Foods, Kroger, and even Publix already sell their own meal kits, usually both in stores and for delivery. Amazon recently patented its own entire meal-kit line, called simply Amazon Meal Kits. As an industry, the meal-kit market is all but saturated (it's "survival of the fit" now, explains one analyst). The Wall Street Journal says there are now "roughly 100 meal kit companies." And things turned out very poorly for the most invincible one, Blue Apron, when it went public within weeks of Amazon's Whole Foods acquisition.
But the head of Albertsons, Bob Miller, says they're not worried. In fact, they expect to "grow this thing tremendously," he tells the Journal. He defends the purchase by noting that they give Plated a "cost advantage" over competitors because they buy in bulk and operate a network of 18 different manufacturing plants. Hey, that's 15 more than Blue Apron at least.