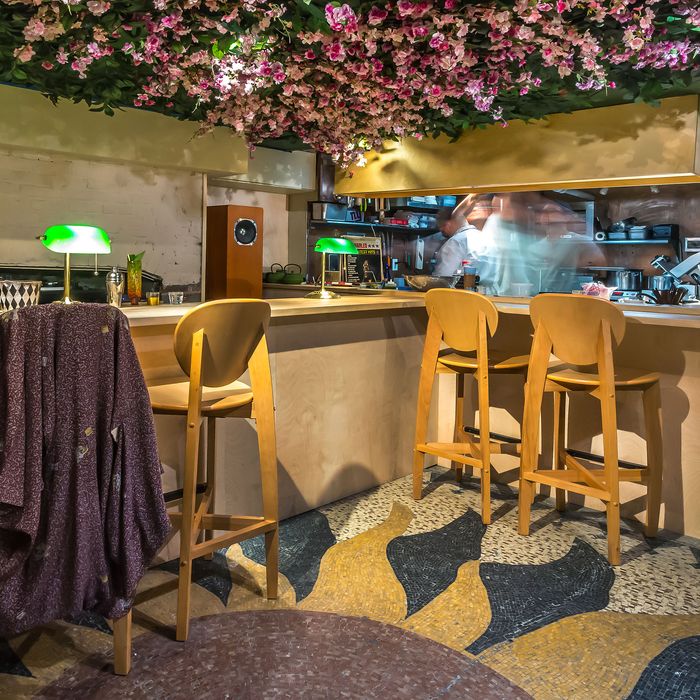 Paper cherry blossoms line the ceiling.
Photo: Noah Fecks
In Tokyo, a specific style of bar has become increasingly popular: tiny, beautiful places that play records on vinyl and serve fine Japanese whisky. This type of establishment (see: JBS, Bar Martha, Track) considers what you hear as important as what you eat, and though it can feel a little austere, it's undeniably appealing.
Ariel Arce wants to make it clear that Tokyo Record Bar, her underground space on Macdougal Street that opens on August 31, is not that. "As a Jewish woman opening a Japanese-style space, I have to reiterate, this is an homage," she says. "It's a place where you can go and bask in the glory of someone's obsessive appreciation of music. It's our take on things that we find to be really tasty and fun."
Directly upstairs, Arce operates Air's Champagne Parlor, which opened in June. Arce first became enamored with Champagne (she calls "the nectar of the gods") while working on the floor of Grant Achatz's the Office in Chicago. She moved back to New York City to work at Bird & Bubbles, and then, in the tiny space that now holds Tokyo Record Bar, Arce oversaw Riddling Widow for restaurateur Ravi DeRossi, which planted the seeds for her current project. "I had been in this space for two years — just in here, alone, slinging Champagne," she jokes. "But it was incredible because I got to work out hundreds of ideas." One of these was a recurring party she'd hosted at Riddling Widow on Thursdays called … Tokyo Record Bar. "My friend would spin and I'd do a Champagne omakase. We'd have a couple snacks. It became our most popular night."
In this iteration of the idea, Arce will offer a $50, seven-course izakaya tasting menu — chef Zach Fabian's spicy nori chips, caviar sushi, beef nagamaki, and yuzu ice pops — for two seatings per night, at 6:30 and 8:30 p.m. Beer, sake, and cocktails are extra. There are 16 guests per seating, and they'll help curate the vinyl that plays during their dinner, like patrons working the jukebox. Later, from 10:30 p.m. to 2 a.m., Tokyo Record Bar will turn into a bustling bar with a DJ and à la carte menu. "We'll play some music and you can come in here and do whatever you want," she says.
But Arce insists that unlike at Air's Champagne Parlor upstairs, where she spotlights new Champagne winemakers, this is a "music-first" establishment: "Some people exercise for endorphins, but for me, it's listening to music. If I were to ever do something that was a passion project, this is it." To that end, she's brought in custom-designed single-driver speakers (Fostex F200A), an Audio-Technica turntable, a Cayin A-50T amplifier, and over 500 records. "A lot of Elvis and Stevie Wonder and Johnny Cash and Motown," she says. Sony invited Arce to shop its back catalogues, and she emerged with a prized Aaliyah vinyl. "You come because you're a lover of music and you want to participate in this experience," she says. "And then while you're here, we want to entertain you with a little food and beverage."
Arce recognizes that the decision to fashion this after Japan's record bars opens herself up to criticism about "authenticity" and cultural appropriation. She wants to get ahead of the conversation. "It's like saying, 'You're not French, why would you open a Champagne bar?'" she says. Arce has actually never visited Japan, and this Tokyo Record Bar is more a reflection of the Japan in her imagination; the ceiling's lined with paper cherry blossoms. "It's not intended to offend in any way," she says. "We're not trying in any way to reappropriate someone else's culture. This is a place that's supposed to be fun. And we are truly trying to pay our respects to a culture that is hyperfocused on quality. We connect to that."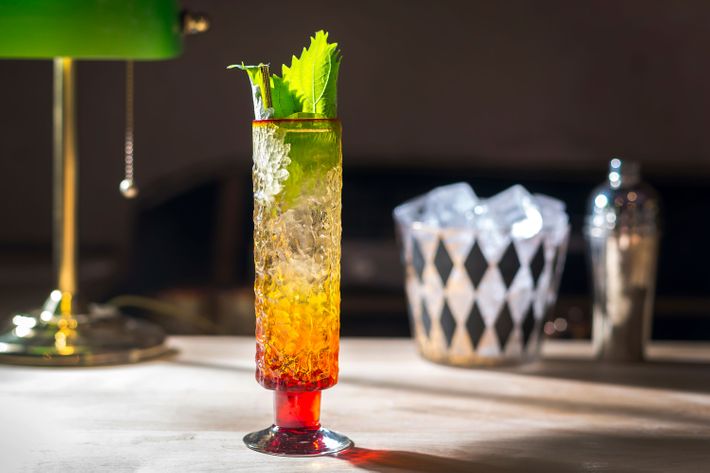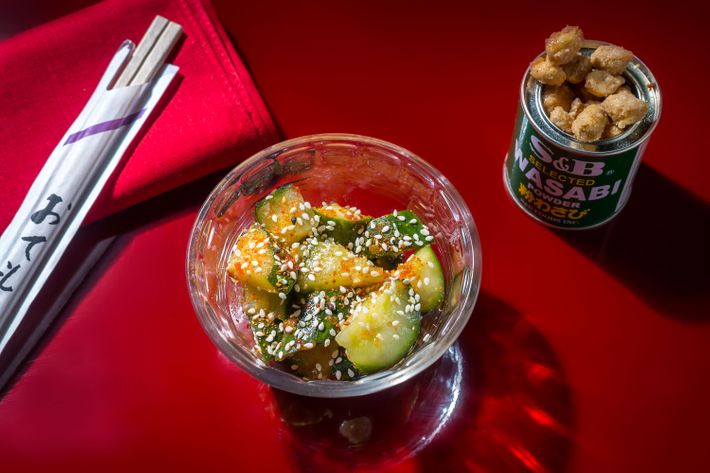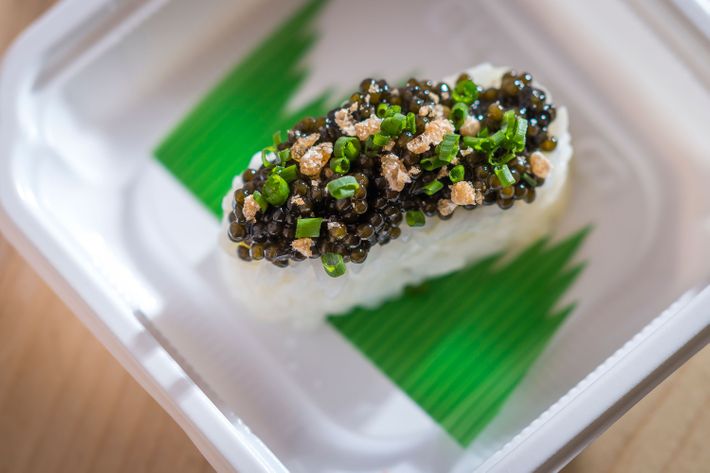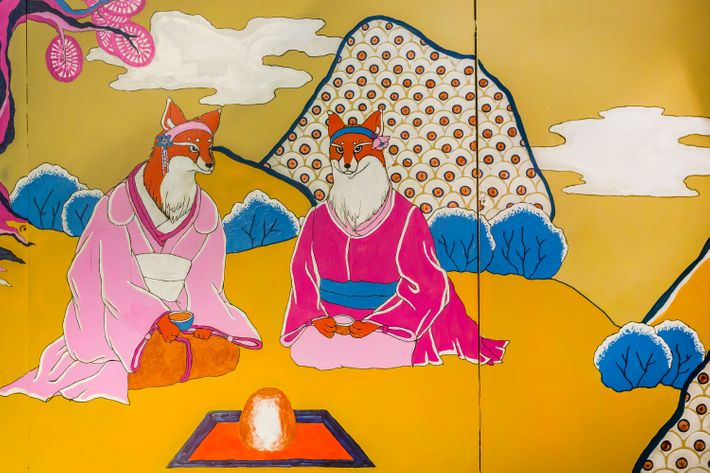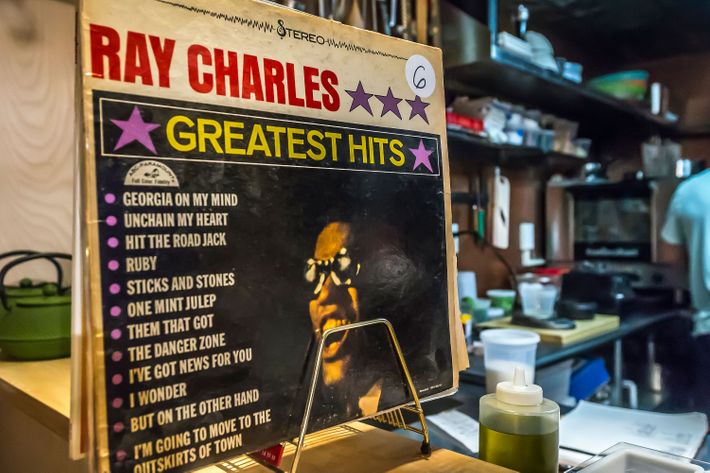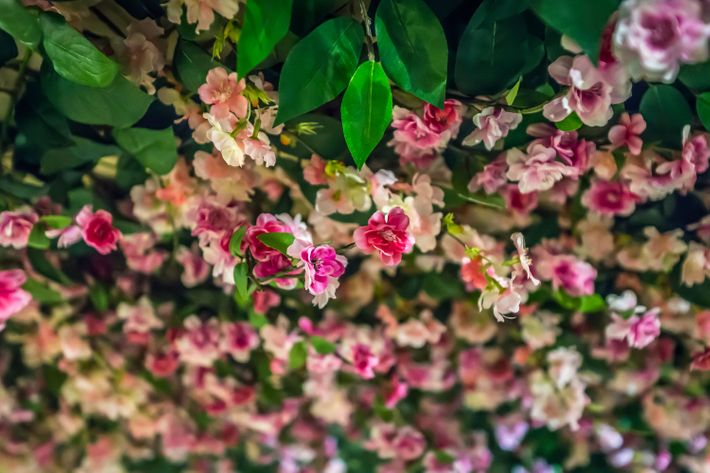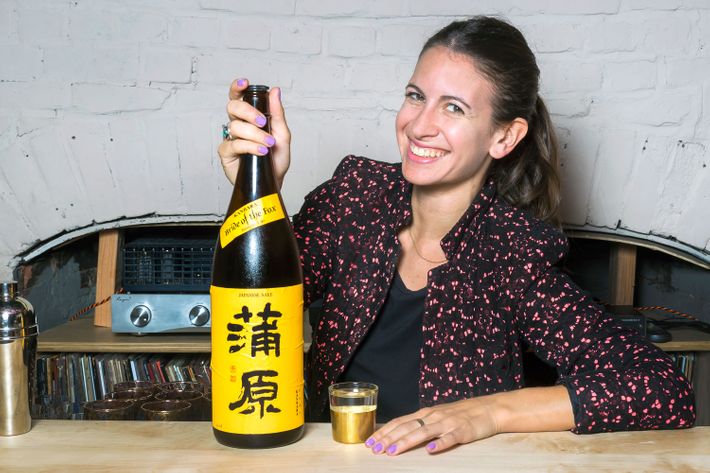 Tokyo Record Bar, 127 Macdougal St.; no phone