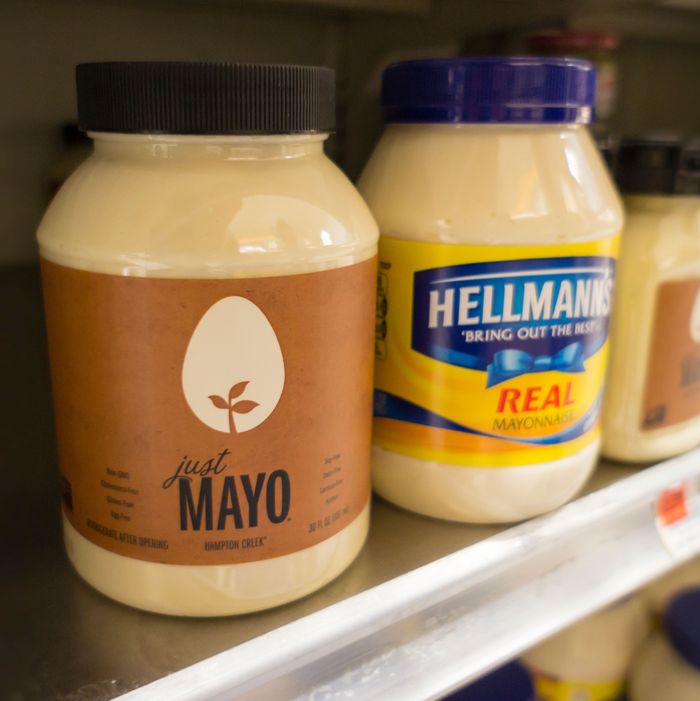 Another blow for eggless mayo.
Photo: Richard B. Levine/Corbis via Getty Images
Capping off a rough year for Hampton Creek, Target will no longer sell the vegan food start-up's products. It's not the news the Just Mayo maker was hoping for when in June the retailer announced it would remove all Hampton Creek products from its store shelves, after reportedly receiving allegations of food-safety issues and improper labeling. Those claims were shared with the FDA, and even though the federal agency said it has no safety concerns, the retailer still decided to end its relationship with Hampton Creek.
This would be bad news for the company no matter what, but it has to hit particularly hard after struggling to find new investors, seeing its entire board of directors besides CEO Josh Tetrick bounce, and getting sued by Jaden Smith's water-bottle startup. Prior to being pulled from the shelves in June, Bloomberg was told, Target's retail purchases represented a third of Hampton Creek's store sales. Sales at the retailer were bringing in $5.5 million, a particularly significant sum of money to lose if your company is already losing money. As for why Target bailed, a Hampton Creek spokesperson told Bloomberg the decision was made because they released a statement without Target's consent. Target's spokesperson didn't deny this exactly, saying, "There were multiple reasons."