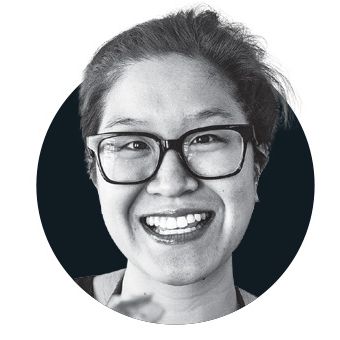 Photo: Courtesy of Derek Lucci

When Sunny Lee was 8 years old, she sat her parents down in their suburban-Boston home and made an announcement: "I'm going to be a chef." Her Greek mother, whose specialty was toast, and her Korean father, who dabbled in soups, took the news in stride. But seven years later, at 15, Lee was cooking professionally — well, she was busing tables, plating salads, and mincing the occasional shallot at an old-school Italian restaurant called Vincenzo's above her mother's flower shop in Andover, Massachusetts.
That led to the Culinary Institute of America, followed by stints at some of the swankiest kitchens around, including Blue Hill and Eleven Madison Park. Then, an epiphany: One day, while eating Korean comfort food, Lee realized she didn't want to spend the rest of her life in fine dining. "I felt confused and lost," she says. "So I found myself wanting to be comforted by the food of my heritage." What really got her juices flowing, she realized, was the idea of capturing the seasons through preserving foods, something she got into at Blue Hill, and something that is much in the spirit and tradition of Korean cuisine, best exemplified by banchan — the battery of small dishes, often pickled, fermented foods like kimchee, served as accompani­ments to the rest of the meal. "Every time banchan hits the table, it reminds me of unwrapping a bunch of Christmas presents," says Lee, "this chaotic, colorful, tex­tural mishmash. I wanted to find a way to preserve that moment."
So she immersed herself in the stuff, first with a pop-up and later at the Korean BBQ and karaoke restaurant Insa in Gowanus, where she earned a reputation as a banchan savant. This fall, she'll open Ajjuma in Williamsburg with a rotating selection, both traditional (soy-braised soybeans) and new wave (celtuce with clams and walnuts). There's a full dinner menu, too, plus a late-night one, and such Brooklyn-­Korean notions as dumplings stuffed with sweet potatoes and greens, inspired by a recent pierogi pilgrimage to Greenpoint. In defer­ence to local vegetarians, cooking them in schmaltz is optional.
Ajjuma, 318 Bedford Ave., nr. S. 2nd St., Williamsburg; November.
*A version of this article appears in the August 21, 2017, issue of New York Magazine.